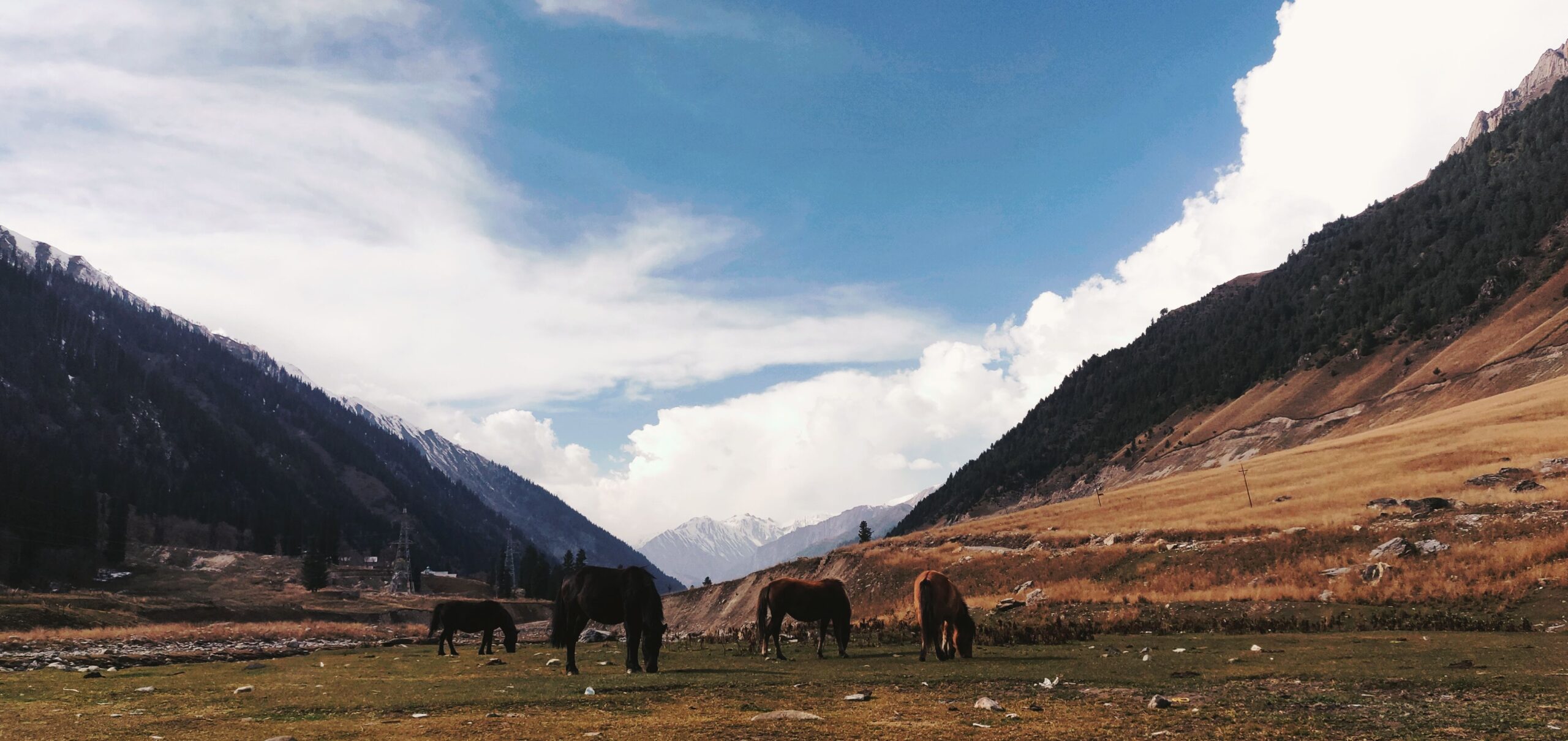 Discover the Beauty of Kashmir: A Complete Guide to Kashmir Tourism
Kashmir, also known as the "Paradise on Earth", is a destination that has captivated the hearts of travelers for centuries. Nestled in the northernmost region of India, this land of stunning landscapes, snow-capped mountains, serene lakes, and colorful gardens beckons visitors from all corners of the globe. If you're considering a journey to this enchanting region, this comprehensive guide will serve as your compass, helping you unlock the secrets of Kashmir Tourism, its beauty and ensure your trip is nothing short of magical.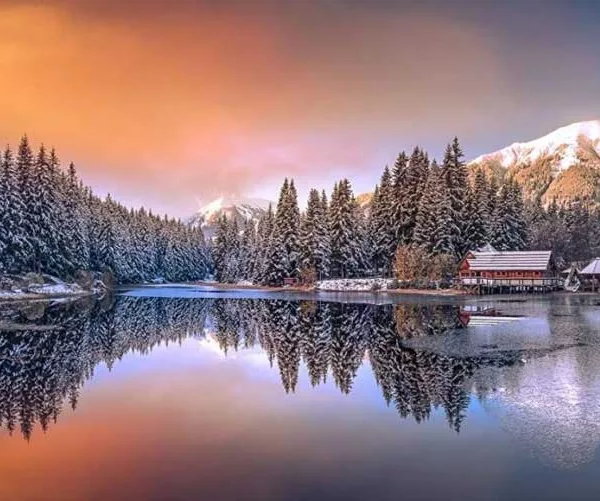 Introduction to Kashmir
A Land of Enchantment
Kashmir, often referred to as "Jannat-e-Kashmir" or "Heaven on Earth", is a region of unparalleled natural beauty and cultural richness. Located in the northern part of the Indian subcontinent, it is bordered by the countries of India, Pakistan, and China. The region has long been celebrated for its breathtaking landscapes, which encompass the mighty Himalayan mountain range, lush valleys, meandering rivers, and pristine lakes. These natural wonders, coupled with the region's diverse culture, make Kashmir a destination that beckons travelers in search of both tranquility and adventure.
Is it Safe to Travel to Kashmir for Tourism?
One of the primary concerns that travelers often have about visiting Kashmir is its safety. The region has experienced political unrest and occasional conflict, but it's important to note that these issues are typically localized and do not affect the entire Kashmir Valley. While some areas near the Line of Control may be sensitive, popular tourist destinations like Srinagar, Gulmarg, and Pahalgam are generally considered safe for travelers.
However, it's crucial to stay informed about the current security situation in Kashmir before planning your trip. The Indian government regularly issues travel advisories that provide up-to-date information on safety and security in the region. It's advisable to consult these advisories and, if necessary, adjust your travel plans accordingly.
When exploring Kashmir, you'll be spoiled for choice when it comes to stunning destinations. Each corner of this region offers a unique blend of natural beauty, cultural heritage, and adventure opportunities. Here are some of the must-visit places in Kashmir:
1. Srinagar: The Jewel of Kashmir
Srinagar, the summer capital of Jammu and Kashmir, is a city that exudes charm and beauty. It is renowned for its iconic Dal Lake, where you can experience the magic of a Shikara ride. Houseboats adorned with intricate woodwork and vibrant colours dot the lake, providing a unique and romantic accommodation option. The Mughal Gardens, such as Shalimar Bagh and Nishat Bagh, are exquisite examples of Persian-style garden design and are a testament to the region's rich cultural history.
2. Gulmarg: The Meadow of Flowers
Gulmarg, meaning "Meadow of Flowers", is a breathtaking hill station that stands at an elevation of approximately 8,000 feet. This pristine destination is renowned for its lush green meadows, which burst into a kaleidoscope of wildflowers during the summer months. In winter, Gulmarg transforms into a snowy wonderland and is a haven for skiers and snowboarders. The Gulmarg Gondola, one of the highest cable cars in the world, offers panoramic views of the Himalayas.
3. Pahalgam: A Slice of Paradise
Pahalgam, located at an altitude of 7,200 feet, is a picturesque town that offers respite from the hustle and bustle of city life. It is surrounded by verdant forests, pristine rivers, and towering mountains. The Lidder River, which meanders through Pahalgam, provides opportunities for trout fishing and white water rafting. The Aru Valley and Betaab Valley, both accessible from Pahalgam, are ideal spots for trekking and picnicking.
4. Sonamarg: The Meadow of Gold
As the name suggests, Sonamarg is a valley that shimmers like gold when bathed in the soft, golden hues of the setting sun. Located at an altitude of around 9,000 feet, this valley is surrounded by snow-capped peaks, making it a haven for trekkers and nature enthusiasts. The Zoji La Pass, en route to Leh-Ladakh, passes through Sonamarg and offers awe-inspiring views of the surrounding mountains.
5. Leh-Ladakh: The Land of High Passes
Leh-Ladakh, the northernmost region of India, is a destination that beckons those in search of adventure and spiritual tranquility. It is a remote and rugged land, with barren landscapes that evoke a sense of desolation and wonder. Ladakh is renowned for its Buddhist monasteries, such as Thiksey Monastery and Diskit Monastery, which are perched precariously on cliff sides and offer breathtaking views of the Himalayas.
6. Jammu: The Gateway to Kashmir
Jammu, the winter capital of Jammu and Kashmir, is often the gateway for travelers entering the Kashmir Valley by road or rail. This historic city is home to several temples, including the Vaishno Devi Temple, which is one of the holiest Hindu shrines in India. The city's rich cultural heritage is reflected in its ancient forts, palaces, and vibrant festivals.
To fully appreciate the beauty and diversity of Kashmir, it's important to choose the right time for Kashmir Tour. The region experiences distinct seasons, each with its own unique charm:
1. Summer (April to June):
Summer is the most popular time for tourists to visit Kashmir. During these months, the weather is pleasant, with temperatures ranging from 15°C to 30°C (59°F to 86°F). This is the perfect time to explore the lush green valleys, go trekking, and indulge in water activities on the lakes and rivers. The gardens in Srinagar are in full bloom, creating a mesmerizing spectacle of colors.
2. Autumn (September to November):
Autumn in Kashmir is a visual delight. The leaves of the Chinar trees turn a vibrant shade of red, and the orchards are laden with apples and other fruits. The weather remains pleasant, with temperatures ranging from 10°C to 25°C (50°F to 77°F). This is an excellent time for photography and leisurely walks amidst nature's splendor.
3. Winter (December to February):
Winter transforms Kashmir into a winter wonderland. The region receives heavy snowfall, and temperatures can drop below freezing, especially in the higher altitudes. Gulmarg and other areas become skiing and snowboarding paradises. If you're a fan of winter sports or simply want to experience the magic of a snowy landscape, this is the time to visit.
4. Spring (March):
Spring is a short but beautiful season in Kashmir. As the snow begins to melt, the valleys and meadows come alive with colorful wildflowers. The temperatures start to rise, making it a pleasant time for sightseeing. However, some higher-altitude areas may still have remnants of snow.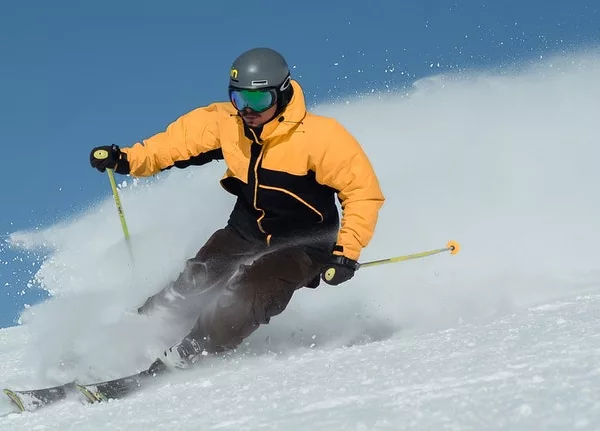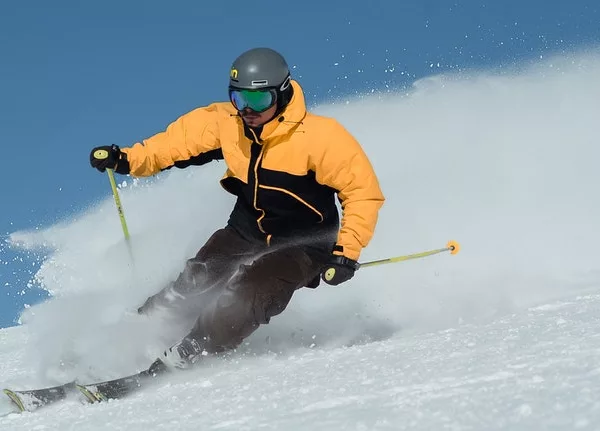 Popular Activities to Do in Kashmir
Kashmir offers an array of activities that cater to a wide range of interests and adventure levels. Whether you're seeking tranquility or adrenaline-pumping experiences, you'll find plenty to do in this mesmerizing region:
1. Shikara Rides on Dal Lake:
A quintessential Kashmiri experience, a Shikara ride on Dal Lake is both serene and romantic. Traditional wooden boats adorn intricate carvings and colorful decorations.. Glide across the placid waters of the lake, passing by floating gardens and local markets. It's a chance to immerse yourself in the unique culture of the region.
2. Trekking:
Kashmir is a paradise for trekkers, offering a multitude of trekking trails that cater to various skill levels. The Great Lakes Trek, Tarsar Marsar Trek, and the Kashmir Great Lakes Trek are some of the most popular options. These treks provide stunning views of the Himalayan peaks, pristine lakes, and lush meadows. The best time for trekking in Kashmir is during the summer and early autumn months.
3. Skiing in Gulmarg:
Gulmarg is not only a summer retreat but also a premier destination for winter sports enthusiasts. The Gulmarg Gondola takes skiers and snowboarders to the top of the mountain, where they can enjoy powdery slopes and breathtaking views. The Gulmarg Ski Resort offers equipment rental and skiing lessons for beginners.
4. Paragliding:
For those seeking an adrenaline rush and panoramic views of the valley, paragliding in Kashmir is an excellent choice. Several locations, including Gulmarg and Pahalgam, offer paragliding experiences. Soar above the valleys and take in the breathtaking landscapes below as you glide through the clear skies.
5. White Water Rafting:
White water rafting in the Lidder River in Pahalgam is a thrilling adventure that combines the excitement of navigating rapids with the beauty of the surrounding landscapes. The river offers varying levels of difficulty, making it suitable for both beginners and experienced rafters. The best time for white water rafting in Pahalgam is during the summer months when the water levels are ideal for this activity.
6. Bird Watching:
Kashmir is a haven for bird enthusiasts. The region's diverse ecosystems, including wetlands, forests, and lakes, provide a habitat for a wide variety of bird species. The Hokersar Wetland, Dachigam National Park, Lachipora Wildlife Sanctuary and Manasbal Lake are excellent places for bird watching. Keep an eye out for species like the Himalayan Monal, Golden Oriole, and the endangered Hangul deer.
Permits Required to Visit Some Parts of Kashmir
While many parts of Kashmir are accessible to tourists without permits, there are certain areas, such as Ladakh, that require special permits due to their proximity to international borders. Obtaining these permits is a relatively straightforward process, and they are typically available through local authorities or the tourism department. The permits serve both security and administrative purposes and help regulate the movement of tourists in sensitive regions.
Before embarking on your journey to Ladakh or any other restricted area in Kashmir, it's essential to check the latest permit requirements and application procedures. It's advisable to plan your trip well in advance to allow for the necessary paperwork.
Accommodation Options Available in Kashmir
Kashmir offers a diverse range of accommodation options to suit every traveler's preferences and budget. From luxurious heritage hotels to cozy guesthouses and welcoming homestays, you'll find plenty of choices to make your stay comfortable and memorable. Here are some popular accommodation options in Kashmir:
1. The Lalit Grand Palace, Srinagar:
Set against the backdrop of the Himalayas and overlooking the Dal Lake, The Lalit Grand Palace is a luxurious heritage hotel that exudes old-world charm. The palace, built in the 19th century, offers opulent rooms, fine dining restaurants, and lush gardens. Staying here is a glimpse into the regal past of Kashmir.
2. Vivanta by Taj – Dal View, Srinagar:
Perched on a hill, Vivanta by Taj offers breathtaking views of the Dal Lake and the surrounding mountains. The hotel combines modern amenities with Kashmiri architectural elements, creating a comfortable and stylish retreat. The cozy rooms, spa facilities, and multiple dining options make it a top choice for discerning travelers.
3. The Khyber Himalayan Resort & Spa, Gulmarg:
Nestled amidst pine forests and surrounded by snow-clad peaks, The Khyber Himalayan Resort & Spa is a five-star luxury retreat in Gulmarg. The resort offers elegant rooms, a world-class spa, and multiple dining options. It's the perfect place to unwind after a day of skiing or trekking.
4. Houseboats in Srinagar:
For a truly unique experience, consider staying in one of Srinagar's houseboats. Transformed these traditional wooden boats into cozy floating accommodations.. Houseboats typically offer well-appointed rooms, a living area, and a deck where you can enjoy views of the Dal Lake. It's a quintessential Kashmiri experience.
5. Budget Guesthouses and Homestays:
Kashmir also offers budget-friendly accommodation options in the form of guesthouses and homestays. These provide an opportunity to experience local hospitality and immerse yourself in the culture. You'll find these options in various towns and villages across Kashmir, and they offer comfortable lodging and home-cooked meals.
How to Reach Kashmir
Kashmir is well connected by air, rail, and road, making it accessible to travelers from across India and beyond. Here's how you can reach this enchanting destination:
1. By Air:
The quickest way to reach Kashmir is by air. Srinagar International Airport serves as the primary gateway for domestic and international flights. The airport is well-connected to major Indian cities, including Delhi, Mumbai, and Bangalore, as well as a few international destinations. Upon arriving at the airport, you can easily access various parts of the Kashmir Valley by road.
2. By Rail:
The nearest railway station to Kashmir is Jammu Tawi Railway Station, which is well-connected to major Indian cities like Delhi, Mumbai, Kolkata, and Chennai. From Jammu, you can hire a taxi or take a bus to reach Srinagar or other destinations within the region. The journey by road from Jammu to Srinagar offers stunning views of the landscape and the opportunity to stop at places of interest along the way.
3. By Road:
Kashmir is accessible by road from various parts of North India. The journey to Srinagar from cities like Delhi and Chandigarh can be undertaken by car or bus. Several scenic routes offer picturesque views of the Himalayas and winding roads that cut through lush valleys. It's essential to check road conditions and travel advisories, especially during the winter months when some passes may be closed due to heavy snowfall.
Conclusion
Kashmir, the "Paradise on Earth," beckons travelers with its enchanting beauty, diverse landscapes, and rich cultural heritage. Kashmir Tourism offers something to every kind of traveler, whether you're attracted to the serenity of Dal Lake in Srinagar, the adventure of skiing in Gulmarg, or the spiritual tranquility of Leh-Ladakh's monasteries.
While the region may have experienced periods of instability, it is essential to stay informed about the current security situation and plan your trip accordingly. With the right precautions and awareness, you can embark on a journey that will leave you with lifelong memories of the stunning landscapes, warm hospitality, and unique experiences that define Kashmir Tourism.
So, if you're seeking a destination where nature's beauty meets cultural richness, look no further than Kashmir—a place that truly lives up to its reputation as the "Paradise on Earth."