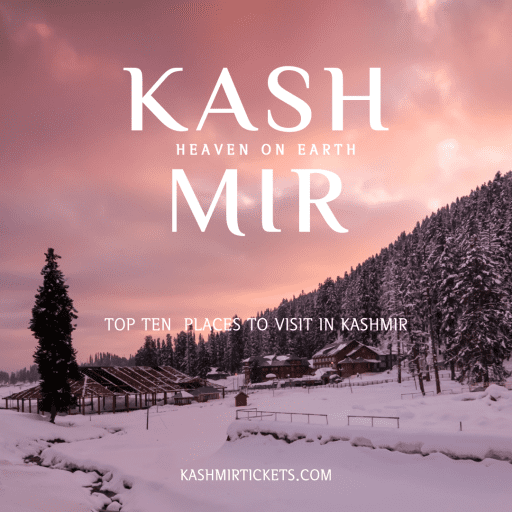 Top Ten Places to Visit in Kashmir
Kashmir with its incredible beauty is rightly called "Paradise on Earth". Kashmir's charm lies in its stunning Chinar trees, which paint the entire valley in shades of yellow and red during autumn. The silver lakes shimmer with a golden glow at the crack of dawn, while the crystal blue rivers flow from the icy mountains. The beauty of these scenes, coupled with the untouched nature, creates an enchanting view that transports visitors to a different world. Here are The Top Ten Places to Visit in Kashmir to experience Kashmir at its best: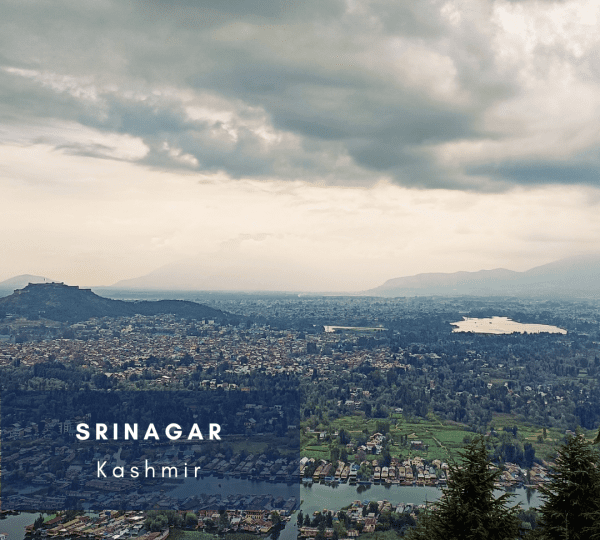 1. Srinagar
Srinagar, the capital city of Kashmir, is a dreamlike destination that enchants visitors with its splendid Mughal Gardens, dotted with vibrant flowerbeds and lush greenery. The city's charm further extends to the serene waters of Dal Lake, where Houseboats gently sway, providing a unique and unforgettable experience for tourists. The beauty of Srinagar is truly captivating and should not be missed.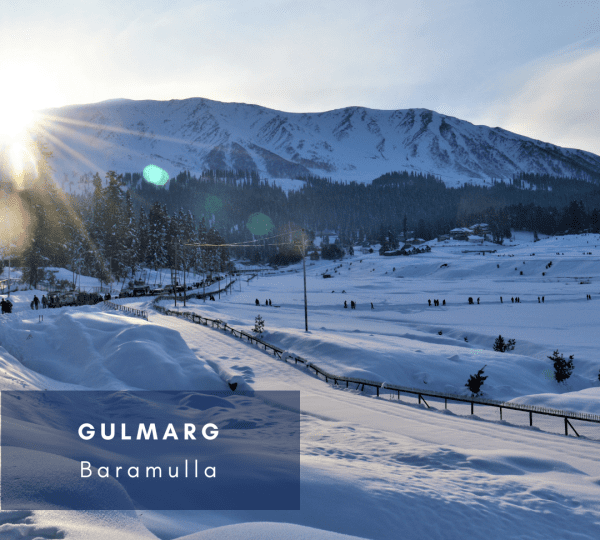 2. Gulmarg
Gulmarg, a awe-inspiring ski resort town, transforms into a Winter Wonderland during the snow season. It attracts adventure enthusiasts from around the world who come to indulge in thrilling skiing experiences on its snow-covered slopes. Apart from skiing, the scenic Gondola rides offer panoramic views of the surrounding snow-clad peaks, making Gulmarg a year-round magnet for travellers.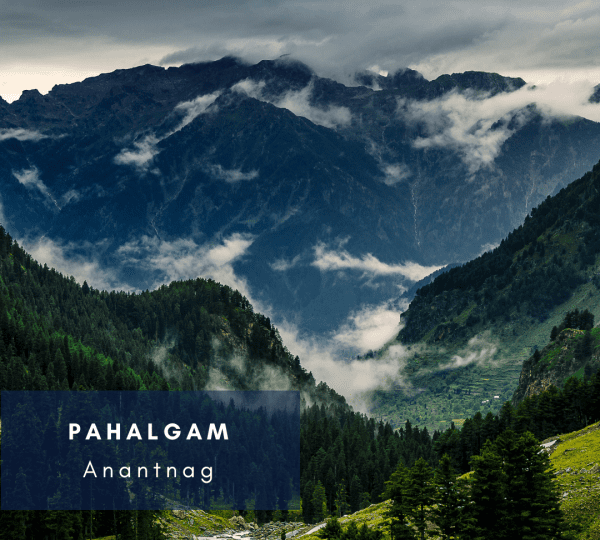 3. Pahalgam
Located among majestic mountains and enveloped by dense woods, Pahalgam is a truly magnificent valley town. Its known for offering a peaceful haven for travellers. The charm of this destination lies in its Charming hikes, idyllic riverside picnics, and thrilling trout fishing opportunities, making it a veritable paradise for both nature enthusiasts and adventure seekers. With its serene landscapes and the soothing sound of flowing rivers, Pahalgam invites visitors to disconnect from the hustle and bustle of everyday life and immerse themselves in the peacefulness of nature. Whether you seek a leisurely stroll in the lap of nature or an adrenaline-pumping escapade, Pahalgam has something to offer everyone.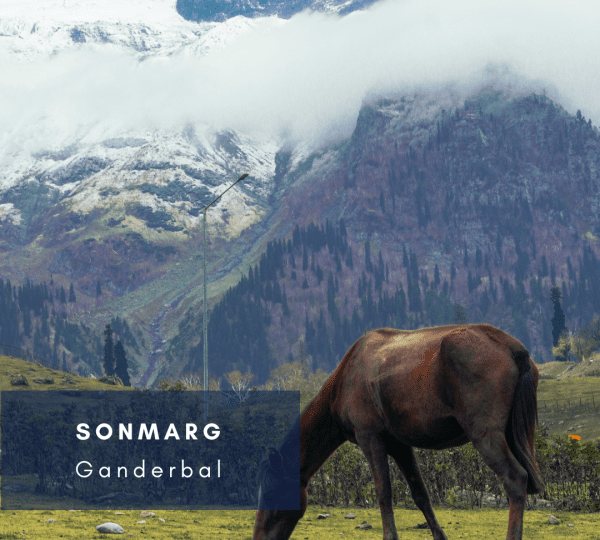 4. Sonamarg
Sonamarg, meaning "Meadow of Gold," is a high-altitude meadow town that offers a glimpse of the Heaven that is Kashmir, with its awe-inspiring views of snow-capped mountains and glistening glaciers. This serene and immaculate destination is perfect for leisurely strolls, capturing wonderful photographs, and simply soaking in the untouched natural beauty.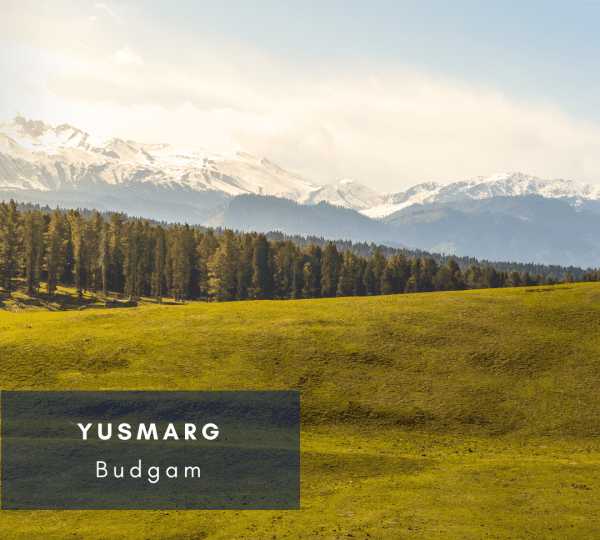 5. Yusmarg
Yusmarg meaning "Meadow of Jesus "is believed to be the place where Jesus once lived. It is a lesser-known hill station, hidden away from the bustling tourist trails, offering a peaceful and undisturbed retreat. Its lush meadows, sparkling rivers, and dense forests present an ideal environment for relaxation, rejuvenation, and exploration of offbeat destinations.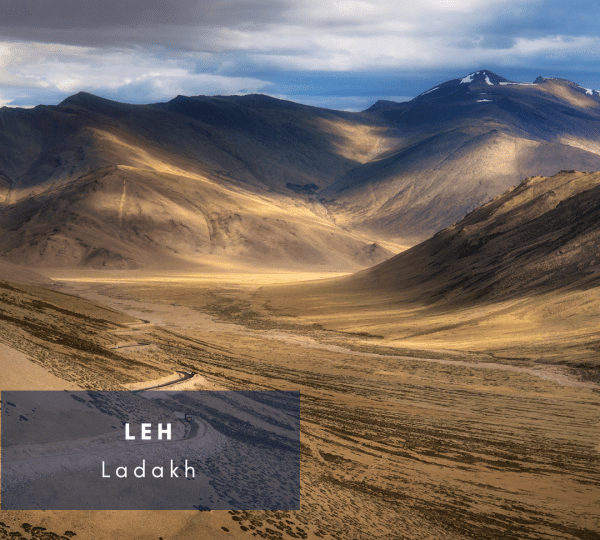 6. Leh-Ladakh
Situated in the northernmost part of Kashmir, you'll find Leh-Ladakh, a remote and stunning cold desert region celebrated for its rugged mountains, high-altitude lakes such as Pangong, and ancient Buddhist monasteries. This land of endless adventure beckons with opportunities for trekking, motorcycling, and cultural exploration, making it a must-visit destination for both thrill-seekers and culture enthusiasts alike.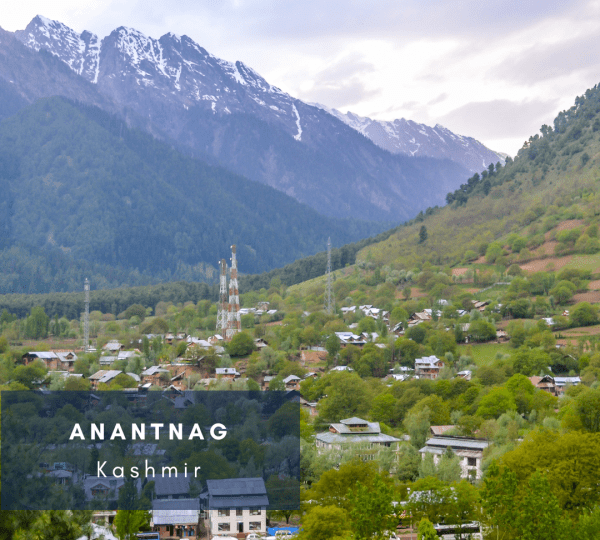 7. Anantnag
Anantnag, a historic town in Kashmir, is a tapestry of rich heritage and spiritual significance. Notably, the Martand Sun Temple, an architectural marvel, and the revered Amarnath Cave Temple are prominent religious sites that draw devotees and history aficionados to this fascinating town. Moreover, as an additional advantage, this city offers easy access to other popular tourist hotspots like Srinagar, Pahalgam, and Patnitop. The natural vistas it provides are guaranteed to captivate and mesmerize you.
8. Dachigam National Park
For wildlife enthusiasts, Dachigam National Park is a paradise in the mountains, housing several endangered species, including the majestic Kashmiri stag (Hangul) and the elusive Himalayan black bear. The diverse flora and fauna of the park, along with its breath-taking landscapes, provide a unique opportunity to connect with nature. The park features the amazing Dagwan River flowing through its expanse, while the upper region adorns itself with the magnificent Sangargulu Valley, also known as the Valley of Flowers. This valley serves as an excellent trekking destination within Dachigam National Park, offering opportunities to spot elusive Leopards and vibrant Koklas pheasants.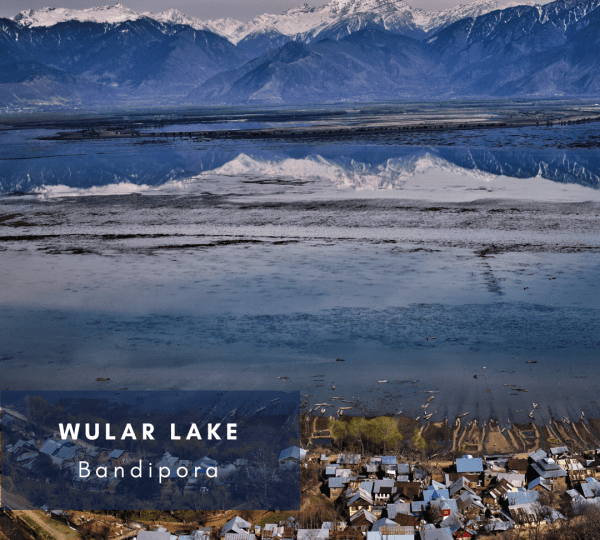 9. Wular Lake
Wular Lake, the largest freshwater lake in India, exudes serenity and splendor. Surrounded by snow-capped mountains and lush greenery, this majestic lake is not only a sight to behold but also serves as an essential bird sanctuary, attracting a myriad of migratory birds. Wular Lake, cherished by both locals and tourists as a preferred picnic and sunset destination, is nourished by the waters of the majestic Jhelum river. Moreover, as one of India's 26 wetlands, this serene lake belies its calm appearance with occasional fierce winds, generating heavy currents along its path. At the heart of Wular Lake lies a small island called 'Zaina Lank', adding to the beauty of this enchanting water body.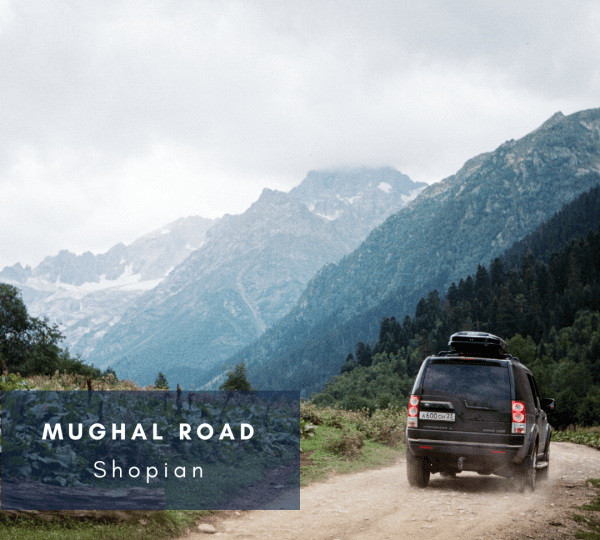 10. Mughal Road
Connecting Srinagar and Poonch, the historic Mughal Road offers a wonderful drive through mountains, forests, and meadows. Moreover, this historic route presents an exceptional opportunity to experience the raw beauty of Kashmir and immerse oneself in the peacefulness of nature. As you embark on this historic journey, you will be treated to Awesome vistas, with majestic mountains on one side and dense forests on the other. Additionally, the road meanders through charming meadows, creating a beautiful landscape that will leave you in awe. This drive is a must for any traveller seeking a unique and soul-soothing experience amidst the natural wonders of Kashmir.
Kashmir's natural beauty and cultural heritage make it an unforgettable destination for travellers. Whether its the captivating landscapes of Srinagar or the rugged terrains of Leh-Ladakh, each place on this list has something unique to offer. Whether you seek adventure, tranquillity, spirituality, or simply a connection with nature, a visit to Kashmir will undoubtedly leave you with lasting memories of this heavenly region. So, pack your bags and embark on a journey to explore the Top Ten Places to Visit in Kashmir.
Here, Read a little about Traditional Kashmiri Cuisine known as Wazwan.