Kashmir Tour Packages from Chennai
Are you dreaming of a Kashmir getaway? Look no further! We offer fantastic Kashmir Tour Packages from Chennai designed for you to unwind among the beautiful Land of Kashmir and create cherished moments with your loved ones. During your journey from Chennai to Kashmir, you'll have the chance to explore Incredible destinations like Gulmarg, Sonamarg, Khilanmarg, and Pahalgam. Kashmir is renowned for its Houseboats, Majestic lakes, and stunning beauty, and our Kashmir Tour Packages from Chennai allow you to experience all of this first hand.
No matter if you're traveling with your family, partner, friends, or even going solo, we've got you covered. Choose from Our Kashmir family packages from Chennai, including visits to Dal Lake, Indira Gandhi Tulip Garden, Aru Valley, and more. Couples can opt for our Kashmir Honeymoon packages to enjoy romantic experiences like riding the Gulmarg Gondola, strolling in Nishat Garden, staying in a Cozy Houseboat, Horseback riding by Sheshnag Lake, and exploring Betaab Valley. If you visit Kashmir during the winter months (December to February), you can dive into the snow and enjoy Skiing, Snowboarding, and other winter sports.
With us, you can explore the best of Kashmir, including its cuisine, architecture, landscapes, adventure activities, and more. Browse through our collection of Kashmir holiday packages from Chennai, select the one that suits your preferences, and leave the planning to us. If you need any adjustments, feel free to contact us directly or fill out our inquiry form, and our travel experts will work with you to finalize your tour.
How to Reach Kashmir from Chennai?
Getting to Kashmir from Chennai is easy and offers various options:
By Flight: Take a direct flight from Chennai airport to Srinagar airport and then hire a cab to reach your destination.
By Train: Travel by train from Chennai to Jammu Railway Station, which is the nearest railway station. Afterward, you can hire a taxi to reach Kashmir.
By Road: While traveling by road is possible, the journey is long and may take several days. You can hire a taxi or drive your car to reach Kashmir.
You can include your preferred mode of transportation in your Kashmir tour packages from Chennai. We bring you the finest Kashmir tour packages from Chennai, allowing everyone in Chennai to relax amidst the majestic mountains.
If you're dreaming of a journey into the lap of nature's beauty, then you can't afford to miss the amazing Kashmir tour packages from Chennai offered by Kashmirtickets.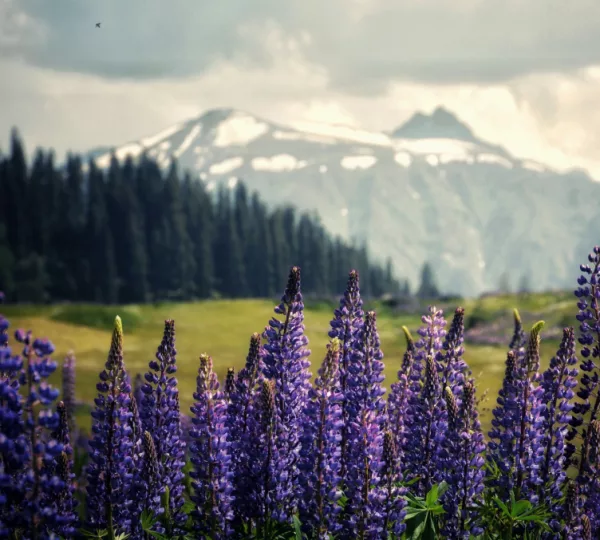 Top Places to Explore in Kashmir
Srinagar : Srinagar is like a piece of Paradise on Earth. It's the largest city in Kashmir, famous for its stunning Dal Lake. You can even rent a houseboat to glide along its peaceful waters. Nishat Bagh and the Mughal Gardens are adorned with Lovely flowers.
Gulmarg : Gulmarg is known for its beautiful Snow covered mountains and colourful flower fields. Don't miss the thrilling gondola ride, one of the world's highest cable cars, offering amazing views.
Pulwama: Pulwama, just 40 kilometers from Srinagar, is a charming village known for saffron fields, pleasant climate, and friendly locals. It's a paradise for trekkers and adventure seekers.
Pahalgam : Located at a lofty altitude of 2,740 meters, Pahalgam boasts lush green forests, vibrant meadows, and serene lakes. The Aru and Betab Valley are hidden gems for nature enthusiasts.

Exciting Activities in Kashmir
Dal Lake Cruise: The most amazing attraction in Our Kashmir tour packages is a cruise on Dal Lake. Traditional rowboats called 'Shikhara' will take you around, and you can savour a cup of 'Kahwah' tea. Staying in a houseboat adds a unique touch to your Kashmir experience.
Gondola Ride: Enjoy awe-inspiring views of snow-covered mountains from high above on a thrilling cable car ride. It's a must-do for any Kashmir tour.
Snowboarding & Skiing: Experience the exhilaration of skiing down icy slopes during the winter season. It's a thrilling adventure for those seeking excitement.
Water and Adventure Sports: Amidst nature's beauty, you can indulge in extreme activities like water rafting, paragliding, and mountain biking, allowing you to immerse yourself in the ethereal surroundings.
Kashmir's Shopping Delights
In addition to its Stunning Landscapes, Kashmir is also famous for its shopping options. While you're here, you can shop for exquisite Pashmina shawls, carpets, home decor items, Saffron, dry fruits, aromatic spices, and the famous Kashmiri tea, Kahwah, to take back cherished memories.
How to Get To Kashmir From Chennai?
By Air: The nearest airport is Srinagar Domestic Airport, well-connected to major Indian cities. You can find convenient Kashmir packages from Chennai with flights on airlines like SpiceJet, AirAsia, and Vistara.
By Bus: You can also take a government or private taxi from Jammu airport or other locations to reach Srinagar.
By Train: For those traveling by train, Jammu is the nearest railway station to reach Srinagar.
Whether you're planning a romantic trip, a family getaway, or an adventure with friends, Kashmirtickets offer customizable Chennai to Kashmir tour packages. They cover all the must-visit destinations in Kashmir, including Srinagar, Kargil, Gulmarg, Sonamarg, Pulwama, Pahalgam, and more. Don't wait; start booking now to grab amazing deals and discounts, making your Chennai to Kashmir journey an affordable and memorable one.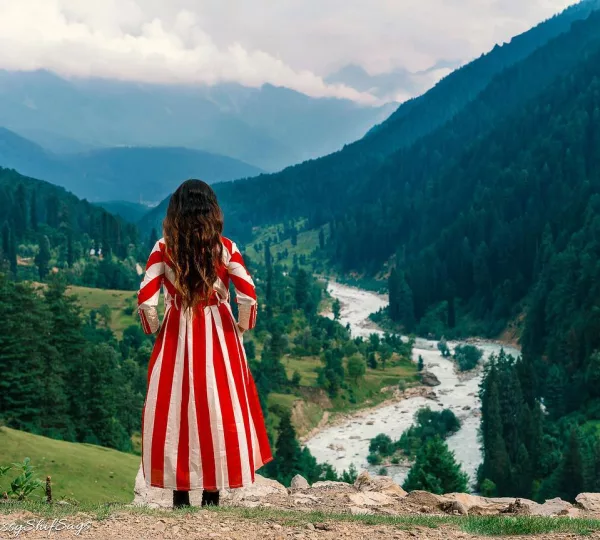 Kashmir Tour Packages from Chennai for Honeymooners
Kashmir's weather, landscapes, activities, and natural beauty attract countless honeymooners each year. Gorgeous places like Gulmarg, Pahalgam, Sonamarg, Zanskar, Patnitop, and Srinagar are perfect for a romantic getaway. With our Kashmir couple tour packages from Chennai, you can enjoy activities like golfing in Gulmarg, spending time at the serene Kud Park, or even trying out paragliding. During your Kashmir honeymoon, you can savour local delicacies, visit monasteries, and pay your respects at temples.
Kashmir Tour Packages from Chennai for Family and Friends
Plan a memorable Kashmir family trip with Indian Holiday and enjoy quality time with your loved ones amidst nature's beauty. Escape the hustle and bustle of Chennai and rejuvenate your senses with the pure, fresh air of Kashmir. Friends can plan an adventurous vacation or simply relax in a peaceful environment. Our Kashmir holiday packages from Chennai for family and friends include hassle-free transfers, delicious meals, guided tours, exciting activities, and comfortable accommodations, ensuring a delightful vacation.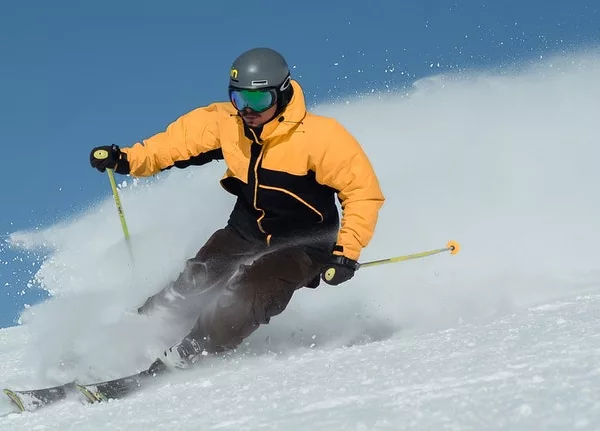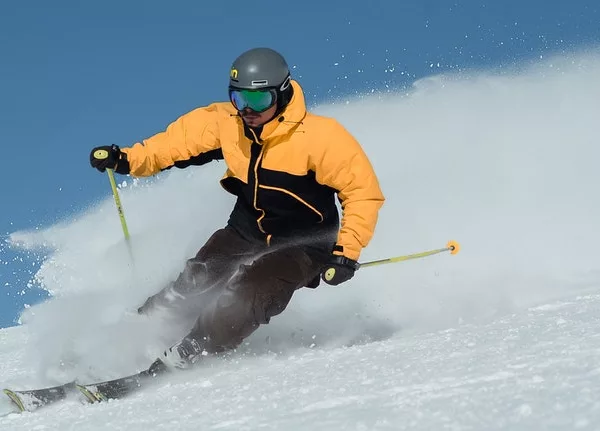 Kashmir Tour Packages from Chennai for Adventure Enthusiasts
If you're an adventure enthusiast, our Kashmir adventure packages are tailored for you. Get your adrenaline pumping with activities like trekking, paragliding, snowboarding, skiing, river rafting, and more. You can also try kayaking, water surfing, trout fishing, horseback riding, golfing, camping, and mountaineering. These adventure-packed Kashmir packages promise ultimate fun and create lifelong memories.
Kashmir Tour Packages from Chennai for Kids
Give your children a well-deserved break in Kashmir. Book a Kashmir family tour with kids, and let them enjoy various activities for an unforgettable vacation. Kids can have a blast with activities like horseback riding, golfing, snow tubing, boat rides, houseboat stays, and visits to the Tulip Garden. We provide top-quality hotels in Kashmir to make their stay comfortable and enjoyable. Additionally, sightseeing tours to Pahalgam, Gulmarg, Sonamarg, Srinagar, and other places will keep them engaged and happy.
Common FAQ's
What is the cost of a Kashmir trip?
The cost of a Kashmir trip can vary depending on several factors such as the duration of your stay, the type of accommodation you choose, your mode of transportation, and your activities. On average, a budget-friendly trip to Kashmir from Chennai can start at around ₹15,000 to ₹20,000 per person for a 4-5 day trip, excluding airfare.
How can I go to Kashmir from Chennai?
You can reach Kashmir from Chennai by air. The nearest airport in Kashmir is Srinagar Domestic Airport. Several airlines offer connecting flights between Chennai and Srinagar, including SpiceJet, AirAsia, Vistara, and others. Once you reach Srinagar, you can explore Kashmir's beauty by road.
Which is the best package for Kashmir?
The best Kashmir package depends on your preferences and the experiences you're looking for. You can choose from various packages that cater to different interests, such as honeymoon, family, adventure, or budget travel. The ideal package should align with your interests, budget, and duration of stay.
How to visit Kashmir in 3 days?
While visiting Kashmir in just 3 days is quite challenging, you can focus on Srinagar and its nearby attractions. Spend a day exploring Srinagar, including Dal Lake and Mughal Gardens. On the second day, visit nearby places like Gulmarg, and on the third day, explore more of Srinagar or head back to Chennai.
Which month is best for Kashmir?
The best time to visit Kashmir is during the summer months from April to June when the weather is pleasant, and the landscapes are lush and vibrant. Another popular time is during the autumn months from September to November when the region is adorned with colorful foliage.
Is visiting Kashmir expensive?
Kashmir can be both affordable and luxurious, depending on your choices. You can find budget-friendly accommodations, transportation options, and affordable local food. However, luxury hotels and activities can make your trip more expensive. It's possible to visit Kashmir on a budget if you plan carefully.
How many days are enough for a Kashmir trip?
To truly experience the beauty of Kashmir, it's recommended to spend at least 5 to 7 days. This allows you to explore Srinagar, Gulmarg, Pahalgam, and other nearby attractions comfortably. However, if you have limited time, a shorter 3-day trip can give you a glimpse of the region's charm.
How much time is enough for a Kashmir trip?
A trip to Kashmir can range from 3 days to 10 days or more, depending on your interests and schedule. A 3-day trip is a quick getaway, while a 7-10 day trip allows for a more relaxed exploration of the region.
Is Kashmir safe for a family trip?
Kashmir is generally safe for a family trip, and it's a popular destination for families. However, it's important to stay updated on the current situation and travel advisories. Respect local customs and traditions, and exercise common safety precautions.
Can girls wear shorts in Kashmir?
While wearing shorts in Kashmir is generally acceptable, it's advisable to dress modestly, especially in religious or conservative areas. It's a good idea to carry a shawl or scarf to cover up when needed.
Can we go to Kashmir without a package?
Yes, you can visit Kashmir without a package. You can plan your own itinerary, book accommodations, arrange transportation, and explore the region independently. However, if you prefer a hassle-free experience, packages can provide convenience and local expertise.
Which side of Kashmir is more beautiful?
Both sides of Kashmir, Indian-administered Kashmir and Pakistani-administered Kashmir, are incredibly beautiful with their unique landscapes and attractions. The choice between the two depends on your interests and travel plans, as well as any travel restrictions in place. Be sure to research and plan accordingly.
Don't wait any longer! Grab our offer now, book your Kashmir tour packages from Chennai, and embark on an unforgettable journey.
Also, Check Out Our Kashmir Tour Packages in 2024