Kashmir Tour Packages from Delhi
Kashmir, a place with Amazing natural beauty and a rich cultural heritage, attracts travellers from Delhi, the capital of India. Many people from Delhi choose to go on Kashmir tours to experience something special. In Kashmir, you can do exciting activities like trekking and enjoy the cozy Houseboats on Srinagar's lakes. You can also visit Sacred places and Temples. Kashmirtickets offers unique Kashmir tour packages from Delhi that help you explore hidden gems and learn about the local culture and traditions. Let's take a closer look at what Kashmir has to offer and how you can enjoy it with these Kashmir Tour Packages from Delhi.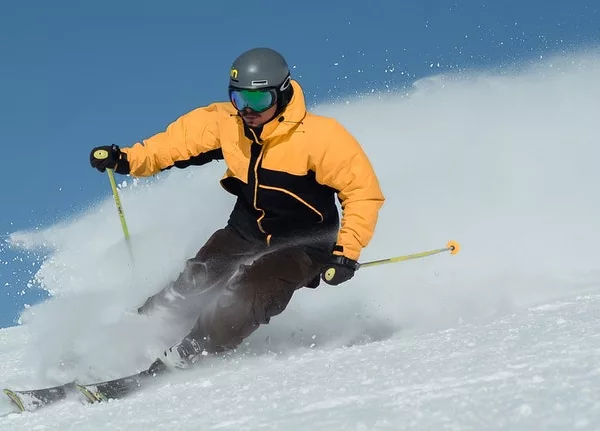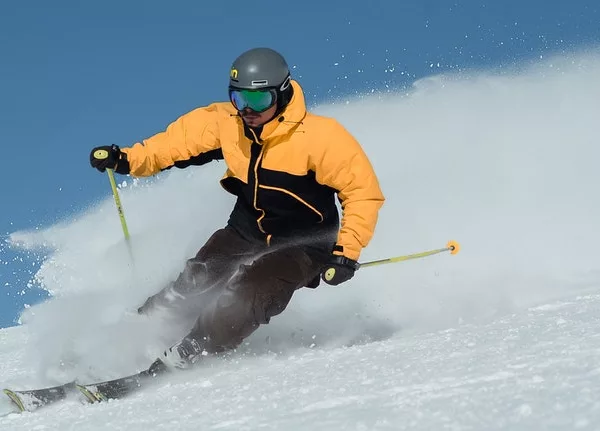 When is the Best Time to Visit Kashmir?
Kashmir has four different seasons throughout the year. Let's break them down:
Spring (March to May): Spring arrives in March and sticks around until May. During this time, the weather is quite pleasant, and the flowers start to bloom, making the place look really beautiful.
Summer (May to August): Summer takes over from May and lasts until August. This is when the weather becomes warmer, making it great for outdoor activities and water sports.
Autumn (September to November): Once summer bids farewell, autumn arrives from September to November. The landscape turns into a mesmerizing mix of warm colors, creating a Lovely setting.
Winter (December to February): The coldest months are December to February. Temperatures drop significantly, often going below freezing point. Snow blankets the region, transforming it into a winter wonderland.
Are you wondering when to book your Kashmir package from Delhi for the ultimate experience? Well, we've got you covered! The ideal time to plan your trip is between the months of April to June. During this period, you can enjoy a variety of outdoor activities that will make your vacation truly memorable.
One of the highlights of your trip will be a visit to the sparkling Dal Lake, which is famous for its Shikhara rides and thrilling water sports. It's a fantastic opportunity to explore the serene waters and indulge in some exciting adventures.
But if you're a fan of winter wonderlands, don't worry, Kashmir has something special in store for you too. Consider traveling between December to March when the region is covered in thick sheets of snow. It's a magical time to witness the White Heaven.
How to Travel from Delhi to Kashmir
Traveling from Delhi to the Lovely land of Kashmir is an adventure waiting to happen. Here's a simple guide on how to reach Kashmir from Delhi:
By Air:
The closest airport to Jammu & Kashmir is the Sheikh Ul-Alam International Airport in Srinagar, just 15 kilometers from the city center. You can easily book Kashmir packages from Delhi that include round-trip flight tickets. Alternatively, the Kushok Bakula Rimpochee Airport in Leh is well-connected to Mumbai, Delhi, and Chandigarh. Upon arriving at Srinagar airport, you can take a taxi or cab to reach your destination. Airlines like Air Asia, Air India, Go Air, Indigo, SpiceJet, and Vistara operate regular flights between New Delhi and Srinagar, with a total flight time of approximately 1 hour and 30 minutes.
By Train:
The nearest railway station to Jammu & Kashmir is the Jammu Tawi Railway Station, located about 300 kilometers from the main city center. This railway station has good connectivity with cities like New Delhi, Pune, and Chennai. If you're traveling from New Delhi, you can opt for trains like the Jammu Tawi Rajdhani Express, Jammu Mail, or Jammu Tawi Express, which operate to and from Jammu and New Delhi.
By Road:
One of the most preferred and cost-effective ways to reach Jammu & Kashmir is by taking an overnight bus from Delhi to Jammu. Traveling by bus allows you to enjoy the beauty of nature along the way. The entire journey from Jammu to Srinagar takes approximately 7-8 hours.
In summary, Kashmir is often referred to as the "Paradise on Earth," and for good reason. Its Ancient valleys, beautiful landscapes, and snowy mountains make it a famous destination for both domestic and international tourists. When planning your trip, be sure to book a Kashmir tour package from Delhi in advance through Kashmirtickets to take advantage of some amazing deals.
Popular Kashmir Tour Packages from Delhi:
Short Kashmir Tour Package

Price: 8,500 INR
Duration: 03 Nights
Inclusions: Meals, Accommodation, Transfer, Sightseeing.

Charming Kashmir Tour Package

Price: 11,000 INR
Duration: 04 Nights
Inclusions: Meals, Accommodation, Transfer, Sightseeing.

Amarnath Yatra by Drive & Trekking

Price: 12,000 INR
Duration: 04 Nights
Inclusions: Meals, Accommodation, Transfer, Sightseeing.

Kashmir Splendors Package

Price: 15,500 INR
Duration: 05 Nights
Inclusions: Meals, Accommodation, Transfer, Sightseeing.

Holiday in Kashmir

Price: 18,500 INR
Duration: 06 Nights
Inclusions: Meals, Accommodation, Transfer, Sightseeing.
If you've ever wondered what heaven might be like, look no further than Kashmir. This Amazing place sits right at the top of India, about 566 kilometers away from Delhi, our country's capital. Kashmir is a magical destination that not only delights tourists but also captivates the hearts of Bollywood filmmakers and directors.
The Majestic Place That is Kashmir has an irresistible Charm, making it a favorite spot for film shootings. This Lovely valley showcases the incredible artistry of nature, with beauty that truly feels like Heaven on earth. From glistening lakes to Snow Capped mountains and rivers as clear as milk, Kashmir's charm knows no bounds.
If you dream of experiencing paradise on your next vacation, look no further than a Kashmir tour package from Delhi. Kashmir promises an unforgettable journey through some of the most breathtaking scenery you'll ever encounter.
When's the Perfect Time to Book Your Delhi to Kashmir Tour Package?
Planning a trip to the Beautiful land of Kashmir from Delhi? You might be wondering, "When is the best time to embark on this adventure"? Well, Kashmir is a place that wears different outfits throughout the year, each with its own unique charm. We'll help you understand the best time to book your Kashmir tour package from Delhi and what to expect during your visit.
The Beauty of Kashmir's Seasons
Kashmir experiences four distinct seasons: spring, summer, autumn, and winter. Each season paints the region in its own magical hues, making it a year-round destination for travelers.
Spring: This season blooms from March to May, covering the valley in colorful blossoms and orchards. The weather is mild and delightful, perfect for nature enthusiasts.
Summer: From May to August, summer takes center stage in Kashmir. This is the peak tourist season when the weather is pleasant and outdoor activities thrive. It's also the school vacation period in India, making it an ideal time for family trips.
Autumn: September to November is when Kashmir adorns itself in warm, earthy tones. The landscape is a sight to behold as trees shed their leaves, creating a picturesque setting.
Winter: December to February brings the winter wonderland to Kashmir. The region is blanketed in snow, offering a surreal and magical experience. This is the time for snow lovers and adventure seekers.

What to Expect in Kashmir
Now that you know about the seasons, let's explore what awaits you in Kashmir, regardless of when you choose to visit We have Kashmir Tour Packages from Delhi for all Seasons:
Outdoor Adventures
Trekking Amidst the Great Himalayas: Whether you're a seasoned trekker or a beginner, Kashmir's Himalayan trails offer awe-inspiring experiences.
Shikara Rides: Glide serenely on the shimmering waters of Dal Lake in traditional Kashmiri boats known as Shikaras.
Camping in the Valleys: Experience the thrill of camping amidst nature's beauty, surrounded by lush valleys.
Skiing and Sledging: Embrace the winter spirit with skiing and sledging on the snow-covered slopes.
Horse Riding: Explore scenic landscapes on horseback and enjoy a unique perspective of Kashmir's beauty.
White Water River Rafting: For the adventurous souls, white water river rafting offers an adrenaline rush like no other.
Mountain Paragliding and Biking: Soar high above the mountains or conquer challenging trails on a mountain bike.
Golfing: Tee off at picturesque golf courses surrounded by stunning scenery.
Fishing & Angling: Kashmir's rivers and lakes are home to a variety of fish, making it a paradise for fishing enthusiasts.
Bird Watching: The region's diverse ecosystems attract a wide range of bird species, making it a birdwatcher's delight.
Must-Visit Places in Kashmir
While exploring Kashmir, you'll have the opportunity to visit some truly enchanting places:
Srinagar: Known as the "Jewel of Kashmir", Srinagar offers stunning gardens, serene lakes, and intricate architecture.
Gulmarg: This "Valley of Flowers" is a paradise for nature lovers and adventure seekers alike.
Sonamarg: The "Land of Golden Flowers" is a dreamy destination for those seeking tranquility and natural beauty.
Kargil: A place that bears witness to history and numerous wars, Kargil has a unique aura.
Pulwama: Famous for its natural springs and apple orchards, Pulwama is a slice of paradise.
Pahalgam: Prepare to be amazed by the beautiful landscapes and serene views in this charming town.
Jammu City: Known as the "City of Beauty", Jammu offers a blend of spirituality and natural wonders.
Kathua: A hidden gem with its own unique attractions waiting to be discovered.
Anantnag: Renowned for its temples, Anantnag is a cultural treasure trove.
Patnitop: A beautiful hill station offering scenic views and outdoor activities.
In conclusion, there's no wrong time to book your Delhi to Kashmir tour package because each season brings its own magic to this enchanting region. Whether you're seeking adventure, Peace, or a blend of both, Kashmir has it all. So, pack your bags and get ready to explore this paradise on Earth, whenever the time is right for you!
So, Without Further ado Here are Our Kashmir Tour Packages from Delhi.
Also, Checkout Our Kashmir Tour Packages in 2024