Kashmir Tour Packages from Mumbai
Discover the Magnificent beauty of Kashmir, often called the 'Heaven on Earth'. Every year, countless people from Mumbai choose Our Kashmir Tour Packages from Mumbai to experience this amazing destination. To truly immerse yourself in the wonders of Kashmir, consider opting for a well-thought-out and well-arranged Kashmir tour package from Mumbai from Kashmirtickets. By selecting the most suitable and budget-friendly Kashmir Tour Packages from Mumbai, you not only ensure a delightful holiday experience but also create lasting memories for a lifetime.
This incredible region in India boasts a Bunch of places that showcase the unparalleled beauty of nature.
Must-See Places on Your Mumbai to Kashmir Trip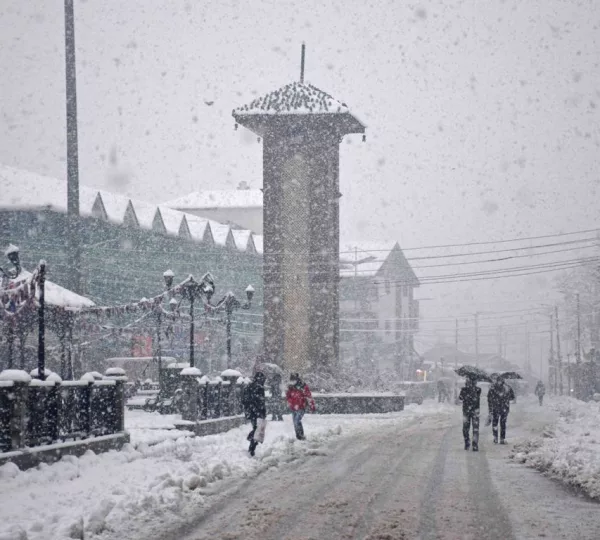 Srinagar
Srinagar is the biggest city in Kashmir and a fantastic place to visit. It's known for its stunning gardens, beautiful parks, and amazing architecture. One of the highlights is Dal Lake, where you can rent a Shikara for a unique stay on the water. There are so many things to do in Srinagar, making it a must-visit spot on your Mumbai to Kashmir tour. Don't miss the Nishat Bagh and Mughal Gardens, which offer Magnificent views of plants and a peaceful atmosphere, making them a popular choice for honeymooners.

Pahalgam
Pahalgam is a nature lover's dream come true. Here, you'll find a perfect mix of forests, snowy mountains, colourful flowers, vast meadows, and crystal-clear waters. It's a top choice for your Mumbai to Kashmir tour, especially if you adore nature.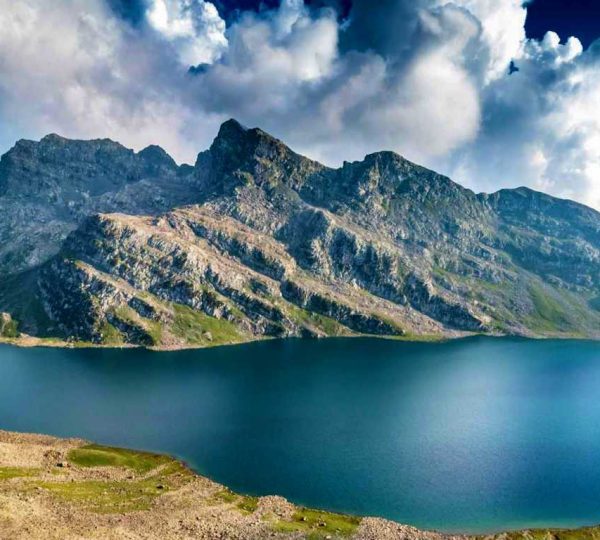 Sonamarg
Sonamarg gets its name from the colourful flowers that bloom here. Many tourists include it in their itineraries to enjoy sightseeing and activities like camping and trekking.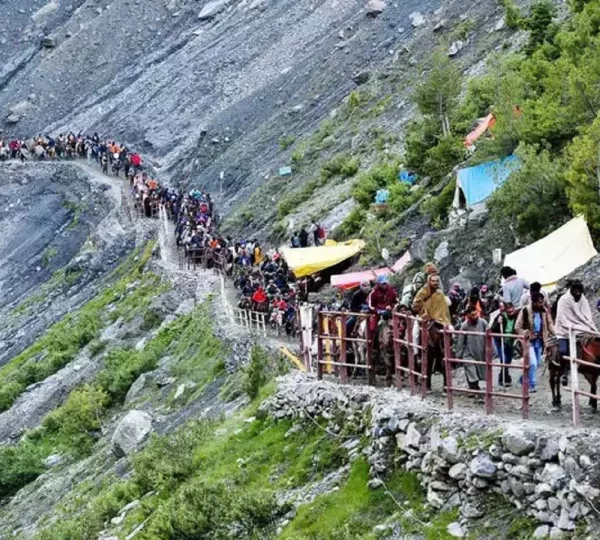 Amarnath
Amarnath is a place of great religious significance dedicated to Lord Shiva. A major attraction here is the Amarnath Cave, where you can find a Shiva Linga made of ice. According to mythology, Lord Shiva shared his secrets with Goddess Parvati here. Devotees visit between July and August.

Gulmarg
Another must-visit spot in your Mumbai to Kashmir Tour is Gulmarg. It's known for its flowery meadows, especially during the summer season when the valley is in full bloom. You can enjoy thrilling activities here, including a ride on the world's second-highest cable car, taking you to over 3600 meters up Mount Apharwat.
Other Places to Include
Kupwara: Known as the Pride of Kashmir.
Kathua: A hidden gem.
Kargil: Witness to several wars.
Pulwama: Famous for natural springs and apple orchards.
Hemis: The Snow Leopard Capital.
Jammu City: A beautiful city.
Kishtwar: A paradise for animal lovers.
Doda: Often called Small Kashmir.
Poonch: An offbeat location.
Anantnag: Home to temples.
Nishat Garden: Perfect for a relaxing day.
Shalimar Garden: A photographer's paradise.
Chashmashahi: A beautiful Mughal Garden.
Vaishno Devi: A haven for pilgrims.
Sanasar: Perfect for adventure junkies.
Dachigam National Park: Explore flora and fauna.
Khilanmarg: Ideal for skiing.
Baltal: Known for picturesque landscapes.
Bhaderwah: Offers amazing vistas.
Kishtwar National Park: Popular for Musk Deer and Himalayan Bear.
When planning your Mumbai to Kashmir trip, make sure to include these incredible places in your itinerary for an unforgettable experience.
How to Get from Mumbai to Kashmir?
By Plane:
The easiest way to reach Kashmir from Mumbai is by taking a flight. You can catch a plane from Mumbai to Srinagar Airport in Kashmir. This airport is well-connected to major cities like Bangalore, Mumbai, Jammu, Goa, and Delhi. Various airlines like Jet Airways, IndiGO, Air India, Spice Jet, and more offer regular flights from Mumbai to Srinagar. You can find these flights as part of Kashmir Tour Packages from Mumbai that include airfare.
By Train
If you prefer trains, the closest railway station to Kashmir is Jammu Tawi Railway Station, which is about 330 kilometers away. You can board a train from popular cities such as Mumbai, Delhi, Kolkata, and others to reach Jammu Tawi Railway Station. From there, you can take a local taxi to reach Kashmir. The Swaraj Express is the fastest train that covers the 1950-kilometer distance between Mumbai and Jammu in approximately 30 hours.
By Road
Srinagar, the capital city of Kashmir, is connected by road to cities like Jammu, Leh, Delhi, and Chandigarh. On average, it takes about 40-42 hours to travel from Mumbai to Kashmir by road.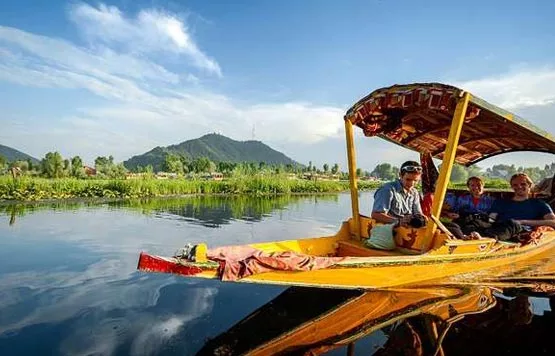 Best Time to Visit Kashmir
The ideal time to plan your trip to Kashmir from Mumbai is during the summer season, which falls between March and May. During these months, the weather in Kashmir is pleasant and warm during the daytime, making it perfect for sightseeing. However, if you want to experience the beauty of snowfall in Kashmir, you can visit during the winter season, from November to February. Kashmir attracts many visitors throughout the year, with the highest numbers during the summer season. To ensure a safe and comfortable journey, consider booking your tour through Kashmirtickets. We offer the best Kashmir Tour Packages from Mumbai, catering to all types of travellers. Get ready to indulge in a memorable Kashmir vacation.
Things to Do in Your Kashmir Tour Packages from Mumbai
Here are some fun things to do when you go on a trip from Mumbai to Kashmir:
Take a Shikara Ride on Dal Lake
Where: Dal Lake, Srinagar, Jammu and Kashmir
When: Anytime between 6 AM to 5 PM
Cost: It's about INR 150 to INR 250 per person.
Explanation: You can hop on a Shikara, which is a pretty boat, and cruise around the beautiful Dal Lake. It's a fantastic experience!
Experience a Gondola Ride in Gulmarg:
Where: Gulmarg, J&K
When: Tickets are sold from 9 AM to 3 PM, and you can ride from 10 AM to 5 PM.
Cost: For Phase I, it's INR 600 per person, and for Phase II, it's INR 800 per person. Sometimes, these tickets are included in the Mumbai to Kashmir tour package for couples.
Explanation: In Gulmarg, you can go on a Gondola ride, which is like a fancy cable car. It takes you up to the mountains, and you get to see some stunning views!
Try Golfing at Gulmarg Golf Club:
Where: Gulmarg, Jammu and Kashmir 193403
When: You can play from 8:00 AM to 10 AM.
Cost: It's INR 800 for Indians and INR 1200 for people from other countries.
Explanation: If you like golf, you can play a game at the Gulmarg Golf Club. It's a beautiful place to swing your clubs!
Savor Delicious Kashmiri Food:
The Top 10 Foods To Try in Jammu and Kashmir.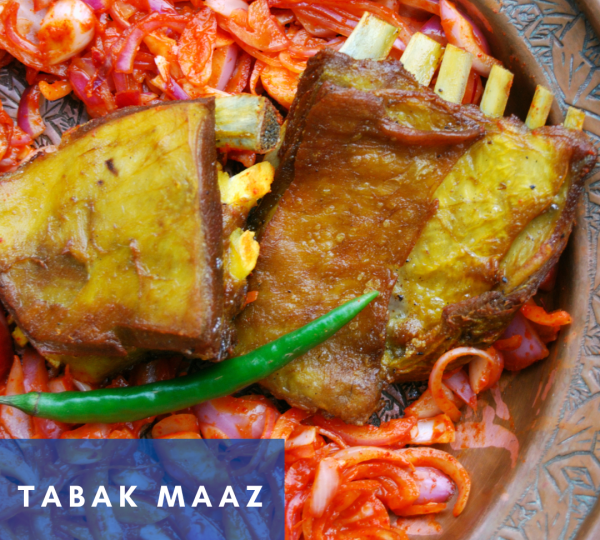 1. Tabak Maaz – Fried Lamb Ribs:
Tabak Maaz consists of tender lamb ribs that are deep-fried to perfection. This traditional Kashmiri dish combines garlic, ginger, cardamom, cloves, oil, turmeric powder, and salt to create a tantalizing flavour. The meat's aroma blends perfectly with the spices, resulting in a mouthwatering dish that's a must-try in Kashmir.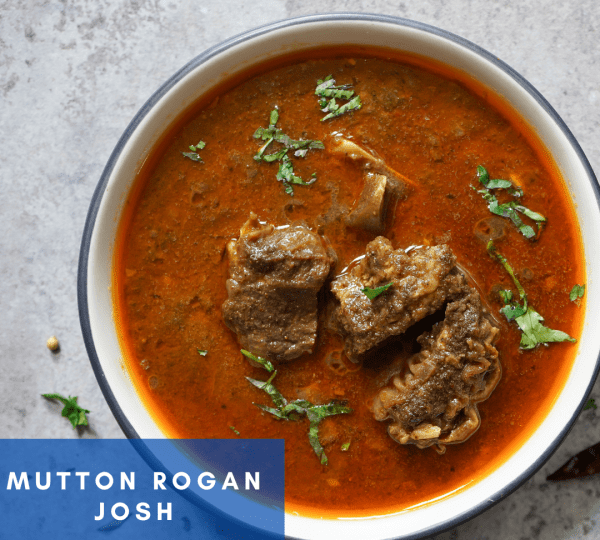 2. Mutton Rogan Josh:
Mutton Rogan Josh is a timeless Kashmiri delicacy. In this dish, meat cooks with a variety of spices, along with onions, garlic, and ginger. Adding freshly churned yogurt achieves a creamy texture.. A small portion of this spicy, creamy delight is sure to delight your taste buds and pairs wonderfully with rice, roti, naan, or parathas.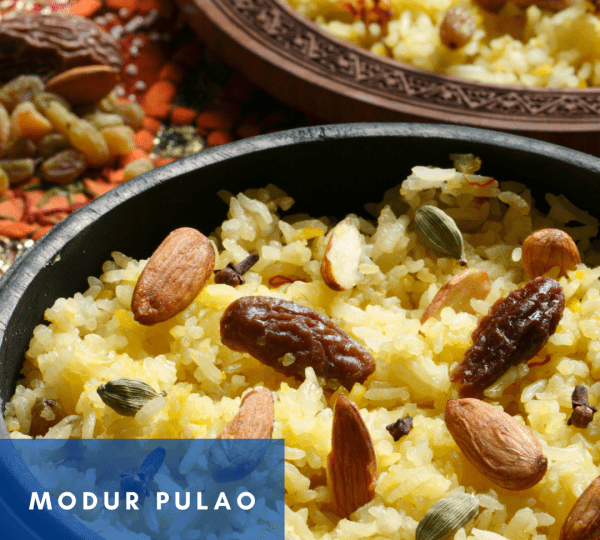 3. Modur Pulao – Saffron-Infused Rice with Dry Fruits:
Modur Pulao is not your average rice dish; it's an extraordinary culinary experience. It includes typical pulao ingredients like cinnamon, ghee, saffron, and milk, but what sets it apart is the addition of various dry fruits. Saffron imparts a delightful aroma, while the right amount of sugar lends a sweet flavour. Pairing Modur Pulao with Mutton Rogan Josh creates a match made in Kashmiri culinary heaven.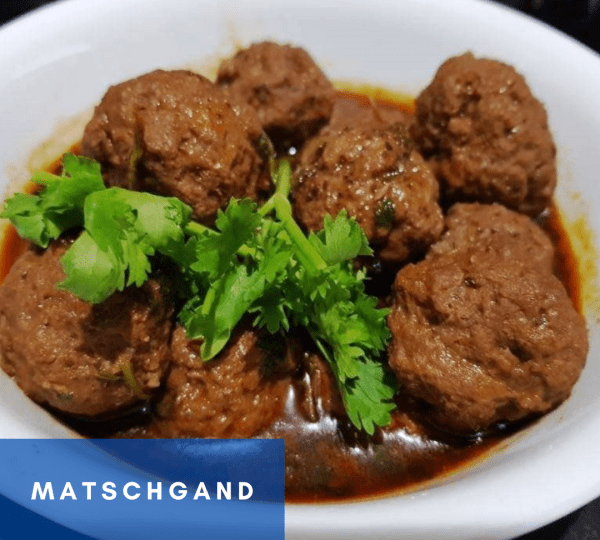 4. Matschgand – Spicy Meatballs in Curry:
Matschgand is a curry dish featuring succulent meatballs immersed in spicy curry. For meat enthusiasts, this dish is a compelling reason to keep returning to Kashmir, especially when you want to warm up in the chilly Kashmiri winds.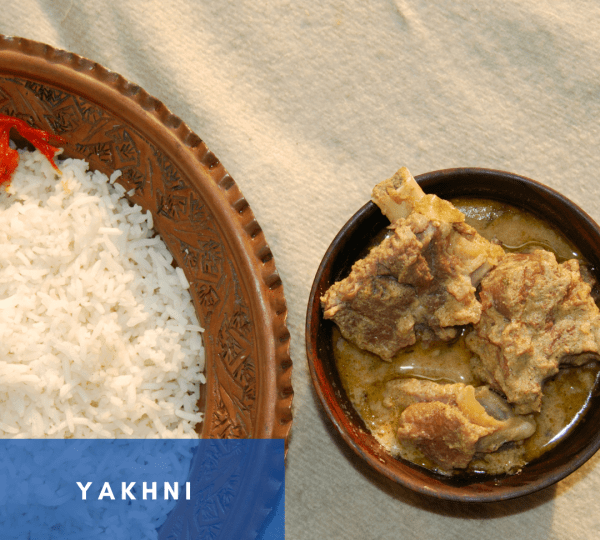 5. Yakhni – Lamb Cooked in Yogurt and Herbs:
Yakhni is a favourite among meat lovers. This lamb dish slowly cooks with yogurt, spicy curry, and a variety of herbs. Cooking over low heat allows the spices to infuse the meat beautifully, resulting in a mouthwatering and aromatic dish.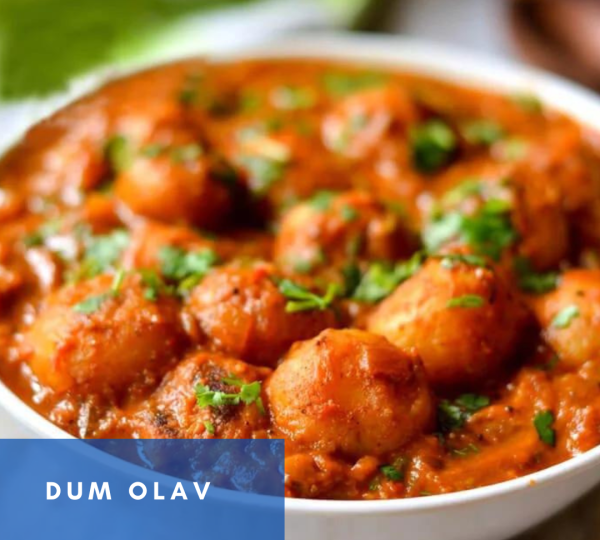 6. Dum Olav – Baby Potato Delight:
Vegetarians need not be disheartened in Kashmir. Dum Olav is a vegetable dish that stands out. Made with baby potatoes, spices, yogurt, and ginger, this dish captures the unique flavors of Kashmir. Its fragrance is irresistible, and it pairs wonderfully with roti or naan.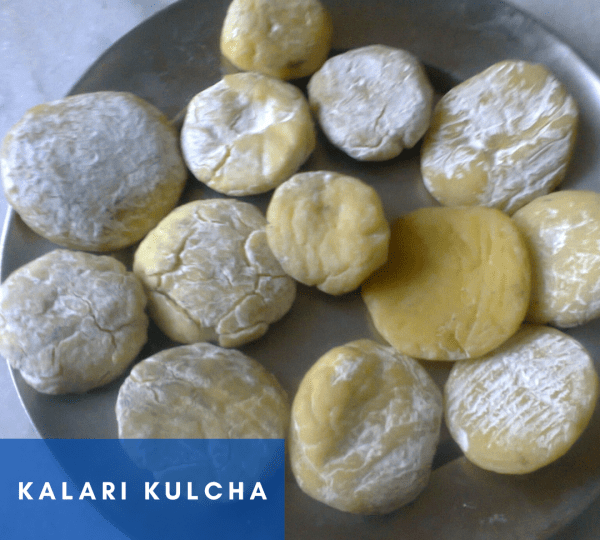 7. Kalari Kulcha – Soft Cheese-Filled Bread:
Kulcha is an authentic Kashmiri bread available everywhere, from street-side vendors to upscale restaurants. The Kalari, a special cheese made from Kashmiri goats or cows' milk, is incredibly soft and dense. When used as stuffing for kulcha, it results in the softest bread in Kashmir, often compared to a burger bun.
8. Paneer Chaman – Paneer Cooked in Milk and Cardamom:
Vegetarians will find Paneer Chaman delightful. Cook milk and cardamom with paneer. Slow simmering allows the spices to infuse the milk and paneer, creating a rich and aromatic curry.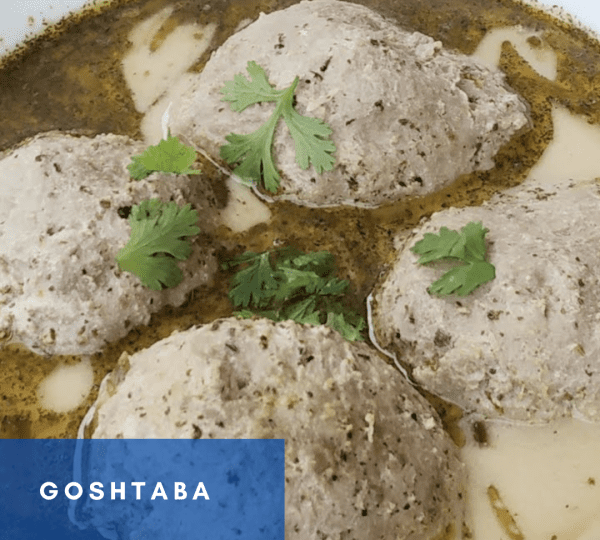 9. Goshtaba – Royal Mutton Balls in Yogurt Gravy:
Goshtaba is a royal dish with a rich history, originating from Kashmiri Hindu Kings. It features minced mutton balls cooked in a thick gravy of yogurt and spices, resulting in a tantalizing flavour.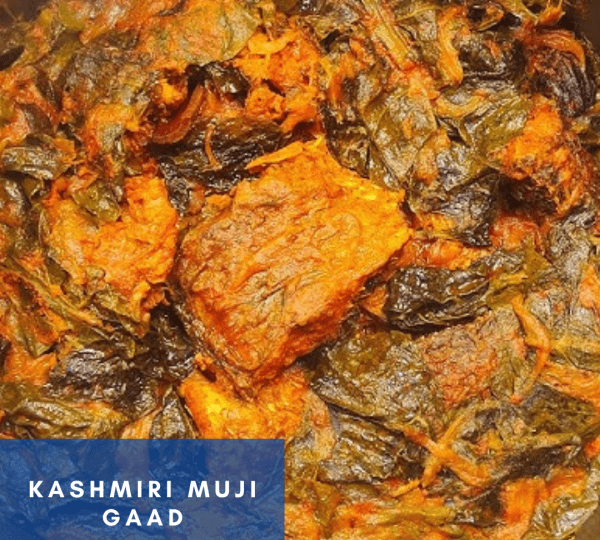 10. Kashmiri Muji Gaad – Unique Fish Delight:
While Kashmir is not widely known for its fish dishes, Kashmiri Muji Gaad is a special dish reserved for festivals and special occasions. This dish includes unconventional ingredients like radishes and lotus stem combined with fish, creating a unique and exclusive fish item that's difficult to find outside Kashmir.
Visit the Indira Gandhi Memorial Tulip Garden:
Where: Cheshma Shahi Road, Rainawari, Srinagar
When: It's open from 7 AM to 7 PM.
Cost: Entry is INR 50 for adults and INR 25 for children.
Explanation: Don't miss out on the colorful tulip garden. It's open all day, and the flowers are a sight to behold!
Shop for Fresh Dry Fruits:
Where: You can buy organic dry fruits at places like Abi Kara Pora, Rainawari, and Dal Lake Meena Bazar in Srinagar.
Explanation: Kashmir is famous for its delicious dry fruits. You can buy them at these markets and take some home as souvenirs.
Go on a Wildlife Safari at Dachigam National Park:
Where: Dachigam Road, Srinagar
When: The park is open from 8 AM to 6 PM.
Cost: Entry is INR 25 per person.
Explanation: If you love wildlife, you can go on a safari at Dachigam National Park. You might spot some amazing animals there!
The Best Time to Visit Kashmir From Mumbai
If you're planning a trip to Kashmir from Mumbai, the best time to go is during the summer months, from March to May. During this period, the weather in Kashmir is pleasant and warm during the day, which is perfect for exploring and seeing the sights. However, if you're a fan of snow and want to experience the magic of a snowy Kashmir, then winter is the time to go, which is between November and February.
Kashmir attracts a lot of tourists all year round, with the highest number of visitors during the summer season. To ensure that you have a safe and comfortable journey, it's a good idea to book your tour with Kashmirtickets. We offer the best Kashmir vacation packages from Mumbai, suitable for all types of travelers. So, get ready to treat yourself to an unforgettable Kashmir Tour Packages from Mumbai with us.
So, without Further ado Here are Our Kashmir Tour Packages from Mumbai
Also, Check Out Our Kashmir Tour Packages in 2024