Kashmir Trip in September 2024
Kashmir, often referred to as the "Crown Jewel of India"، is a region that has captivated travelers for centuries with its breathtaking beauty, rich cultural heritage, and diverse landscapes. If you're contemplating a visit to Kashmir in September 2024, you're in for a truly unique and memorable experience. This comprehensive guide will delve into the myriad experiences that await you in Kashmir during this magical time.
Best Places to Visit in Kashmir in September 2024
Kashmir, often referred to as the "Crown Jewel of India," is a destination that transcends mere travel; it's an experience that touches your soul. While every season in Kashmir has its charm, September stands out as a golden month, offering travelers a unique blend of favorable weather and the region's iconic destinations at their prime.
Dal Lake
Your journey into the enchanting world of Kashmir begins with a tranquil Shikara ride on Dal Lake. The beauty of Dal Lake is unrivaled, and it's no surprise that it's often considered the heart of Srinagar. As you gently drift along the serene waters, you'll find yourself surrounded by a symphony of natural wonders – the mesmerizing floating gardens, the graceful houseboats, and the majestic Himalayan peaks standing tall in the distance. This experience, right at the onset of your trip, sets the tone for the entire sojourn, infusing a sense of calm and tranquility that will stay with you throughout your visit.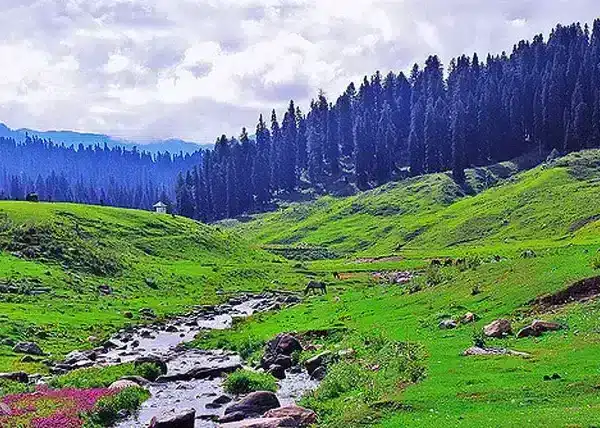 Gulmarg
Gulmarg, aptly named the "Meadow of Flowers", is a paradise for adventure enthusiasts, and September is when it truly shines. The weather during this time is nothing short of perfect – neither too hot nor too cold, just right for embarking on a multitude of thrilling activities. Whether you're an avid trekker, an enthusiastic golfer, or someone seeking the exhilaration of riding the world's second-highest operating cable car, the Gulmarg Gondola, this destination has it all. The vibrant meadows and picturesque landscapes create a mesmerizing backdrop for your adventures, making every moment in Gulmarg an unforgettable one.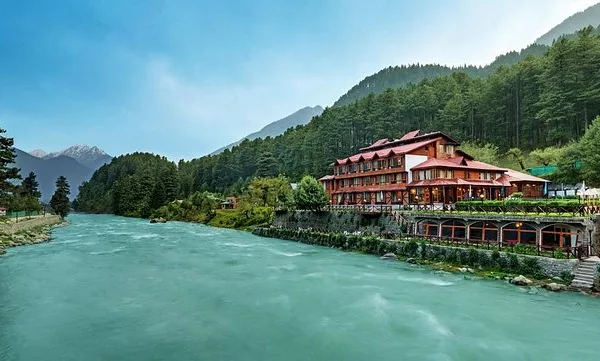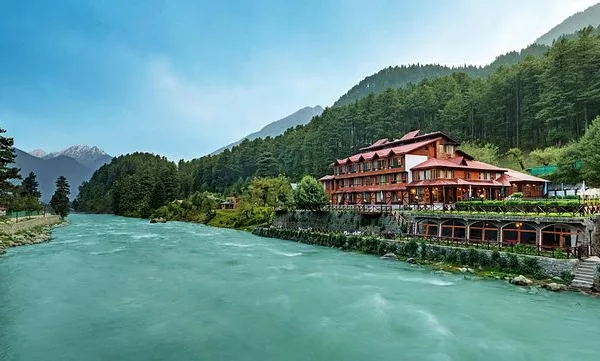 Pahalgam
Nestled amidst pristine valleys and enveloped by dense pine forests, Pahalgam is the quintessential retreat for nature lovers. September is the perfect time to explore this tranquil town, where nature unveils its finest canvas. The beauty of Pahalgam lies not just in its landscapes but in the experiences it offers. As you wander through its meandering streets, you'll discover a plethora of activities that allow you to immerse yourself in the boundless beauty of nature. River rafting on the Lidder River, trekking through enchanting trails, or embarking on a horseback riding adventure, Pahalgam beckons you to embrace the great outdoors and create lasting memories amidst its pristine surroundings.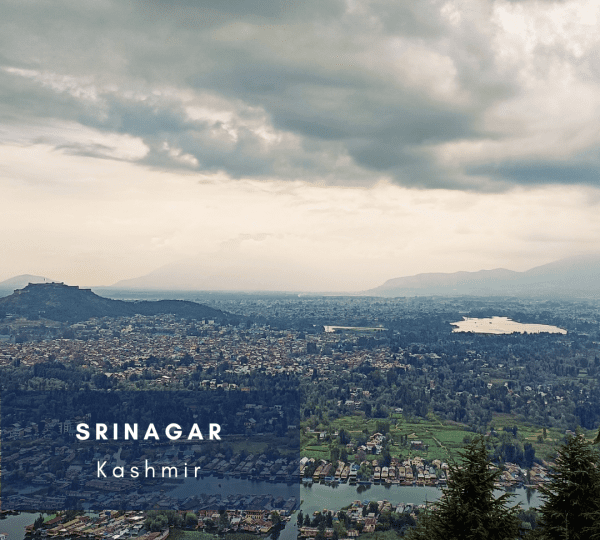 Srinagar
No journey to Kashmir is complete without exploring the heart of the region, Srinagar. This bustling city, flanked by the serene Dal Lake, is a repository of rich history and culture. Explore the renowned Mughal Gardens, including the magnificent Nishat Bagh and the enchanting Shalimar Bagh. These meticulously designed gardens are not just a testament to the architectural brilliance of the Mughals but also a serene oasis where you can lose yourself in the midst of vibrant flowers, gurgling fountains, and the fragrance of blooming blossoms.
A stroll through Srinagar's bustling local markets is an adventure in itself. Here, you can savor the flavors of authentic Kashmiri cuisine, indulge in a steaming cup of Kahwa, and acquire exquisite handicrafts that bear witness to the region's rich artistic heritage. Srinagar, with its blend of tradition and modernity, is a place where you can immerse yourself in the local way of life while experiencing the warmth and hospitality of the Kashmiri people.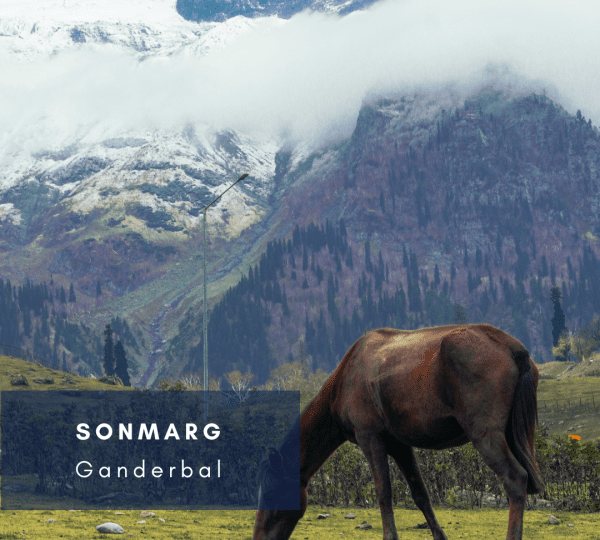 Sonamarg
Sonamarg, which translates to "Meadow of Gold", lives up to its name in September. This charming destination is a treasure trove of natural wonders, and there's no better time to explore it than during this golden month. The must-visit spots in Sonamarg are Thajiwas Glacier and Zero Point, both of which are among the most stunning and beloved tourist destinations in the region.
Thajiwas Glacier is a breathtaking sight, with pristine white expanses surrounded by towering peaks. The trek to this glacier takes you through lush meadows and offers spectacular views that will leave you in awe. It's an opportunity to connect with the raw beauty of nature while enjoying activities like trekking and pony rides.
Zero Point, on the other hand, provides a different kind of allure. It's a place where you can witness the convergence of three significant mountain ranges: the Zanskar Range, the Great Himalayas, and the Pir Panjal Range. The vast landscapes of golden meadows set against the backdrop of these majestic mountains create a visual spectacle that is particularly stunning in the serene ambiance of September.
Kashmir Weather in September 2024
The weather in Kashmir during September is truly a gift from nature. Daytime temperatures typically range from 15°C to 25°C (59°F to 77°F), creating a comfortable atmosphere for sightseeing and outdoor adventures. Although the days are warm and pleasant, the evenings can become cooler, so packing layers is recommended to ensure your comfort.
How to Reach Kashmir in September 2024
Reaching Kashmir in September 2024 is convenient through various means. You can opt for public transport, travel by train to Jammu, or take a flight to Srinagar International Airport. Private taxis are also readily available.
By Public Transport
The valley of Srinagar is accessible by road. After reaching Jammu either by train or, you can proceed to Srinagar by public transport. J&K State Road Transport Corporation operates many direct buses from Jammu at regular intervals.
By Train
There is no operational railway station in Srinagar, and the nearest railway station to Kashmir is Jammu, which is located at a distance of 290 kilometers. Jammu railway station is well connected to other Indian cities.
By Flight
Travelers can easily reach Kashmir by taking a flight to Srinagar International Airport, which is also named Sheikh-ul-Alam Airport. The airport is well-connected to cities including Delhi, Kolkata, Mumbai, Bangalore, etc.
By Private Taxi
To reach Kashmir by private taxi or cab, take the NH 1A route. The highway connects to different cities of Jammu and Kashmir, and one can enjoy the journey. Traveling through the Jawahar Tunnel, connecting Jammu with Kashmir, is a wonderful experience.
Trekking Trails in Kashmir during September 2024
September is a dream come true for trekking enthusiasts eager to explore the captivating landscapes of Kashmir.
Gulmarg Trekking
The Gulmarg region boasts a variety of trekking trails suitable for trekkers of all levels. These trails lead you through vibrant meadows and picturesque valleys, allowing you to connect with nature at its most splendid.
Aru Valley Trek
Another must-try adventure awaits in Pahalgam's Aru Valley trek. This trail meanders through lush meadows and dense forests, offering breathtaking vistas of the surrounding mountains. It's an immersive experience that nature lovers and adventure seekers will cherish.
Kashmir Travel Tips for September 2024
To ensure a seamless and enjoyable trip to Kashmir in September 2024, here are some invaluable travel tips to keep in mind:
Layered Clothing
Pack your clothing in layers to adapt to the changing temperatures throughout the day. While daytime is warm and inviting, evenings can become cooler, so having layers ensures you remain comfortable.
Indulge in Local Cuisine
Kashmiri cuisine is renowned for its rich and aromatic flavors. Don't miss the opportunity to savor dishes like Rogan Josh and Wazwan, which are sure to tantalize your taste buds.
Respect Local Culture
When visiting religious sites or interacting with locals, it's essential to dress modestly and be courteous. Respecting local customs and traditions enhances your cultural experience.
Secure Travel Insurance
Investing in comprehensive travel insurance that covers unexpected events is a wise decision. This way, you can explore Kashmir with peace of mind, knowing you're prepared for any unforeseen circumstances.
Kashmir in September 2024 promises an unparalleled and unforgettable experience. With its perfect weather, stunning landscapes, rich culture, and a plethora of adventure opportunities, it's a destination that will leave an indelible mark on your heart. Whether you're peacefully cruising the serene waters of Dal Lake, embarking on exhilarating treks in the vibrant meadows of Gulmarg, or immersing yourself in the rich culture of Srinagar, every moment spent in Kashmir is a memory to cherish.
As you plan your journey to this "Crown Jewel of India", remember the best places to visit, the favorable weather conditions, the cultural festivals, and the trekking trails highlighted in this extensive guide. Your adventure in Kashmir in September 2024 promises to be the journey of a lifetime, filled with natural beauty, cultural richness, and unparalleled experiences.
Embrace the magic that awaits you in Kashmir, and let this enchanting destination redefine your understanding of paradise. This guide offers an immersive and detailed exploration of Kashmir in September 2024, providing travelers with insights and recommendations to ensure their trip is truly exceptional.