Kashmir Tour Packages in May 2024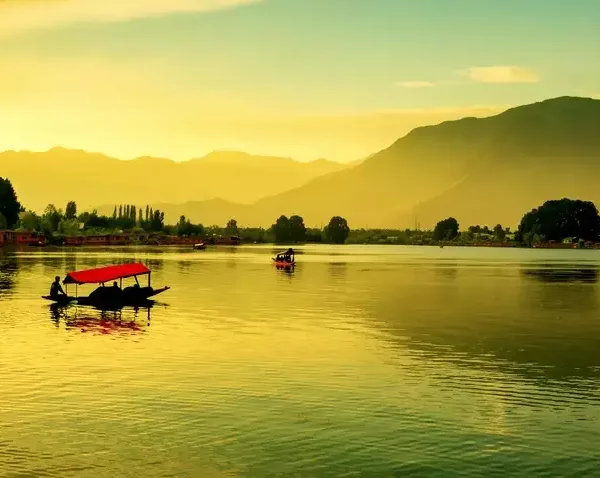 Kashmir, often called "Heaven on Earth", is a place of incredible beauty and charm. It's nestled in the Himalayas and has been a beloved destination for people from all over the world. Every Season in Kashmir has its own special appeal, but May 2024 is an especially wonderful time to visit. It's a chance to see this magical place change from the last traces of winter to the burst of colourful flowers in spring. So, Join us as we Explore Our Kashmir Tour Packages in May 2024.
Kashmir in May 2024 
May in Kashmir is akin to witnessing a Fairy tale come to life. The remnants of winter's snowfall have gracefully melted away, revealing a carpet of colourful flowers and lush greenery. As the temperatures become pleasantly mild, the entire region bursts into a riot of colours and fragrances. It's a time when nature is at its most generous, gifting visitors with an unforgettable sensory experience.
One of the most captivating aspects of May in Kashmir is the Mughal Gardens in full bloom. These gardens, meticulously designed by the Mughal emperors centuries ago, showcase their true grandeur in May. Walking through these gardens feels like stepping into a dream, with Vibrant Tulips, Fragrant Roses, and Majestic Chinar trees casting dappled shadows.

Weather in Kashmir in May 2024
Understanding the weather during your May 2024 trip to Kashmir is essential for planning your activities and packing appropriately. May brings mild and pleasant temperatures to the region, with daytime highs ranging from 10°C to 25°C (50°F to 77°F). While the days are comfortably warm, the evenings
may still have a hint of coolness, with temperatures dipping to 5°C to 10°C (41°F to 50°F). It's advisable to pack layers to accommodate these temperature variations and ensure your comfort throughout the day.
The charm of May lies in the clear, sunny days that provide the perfect backdrop for outdoor adventures and sightseeing. It's an ideal time for exploring the landscapes, taking leisurely nature walks, and partaking in a wide range of cultural activities. Additionally, while the snow has largely melted in the lower altitudes, you may still find patches of snow in higher elevations like Gulmarg, whi
ch is a delight for winter sports enthusiasts.
Your May Kashmir Experience in 2024
The question often arises: How long should you stay in Kashmir in May 2024 to make the most of this magical season? The answer depends on your interests and the experiences you seek. A 7-10 day trip allows you to cover the major attractions and immerse yourself in Kashmir's rich culture and natural beauty. However, if you're an avid explorer with a penchant for in-depth discovery, consider extending your stay to two weeks to delve deeper into the region's hidden gems.
Your journey in May should ideally begin in Srinagar, the sum
mer capital of Jammu and Kashmir. Here, you can experience the iconic Dal Lake with its charming Houseboats and Shikara rides. Moving on to Gulmarg, known as the 'Meadow of Flowers', you can indulge in skiing adventures and experience the world's second highest cable car. Pahalgam, a peaceful town surrounded by lovely valleys, should also be on your itinerary, offering opportunities for outdoor activities and relaxation.
The Cost of Kashmir in May 2024
A common concern for travellers is the cost of visiting Kashmir in May 2024. Contrary to popular belief, exploring this stunning region in May can be budget-friendly. Our Kashmir Tour Packages for May 2024 are designed to cater to a wide range of budgets. On average, a 7-10 day trip can cost between ₹35,000 to ₹45,000 per person, with the cost varying based on your choice of accommodations, activities, and inclusions.
For those seeking luxury experiences complete with 5-star hotels and personalized services, there are options available. Conversely, budget-conscious travelers will find economical packages that provide comfortable lodging and essential amenities while allowing you to explore Kashmir at your own pace.

Irresistible May Kashmir Tour Packages in 2024
Our May Kashmir tour packages are crafted to offer endless possibilities to travelers of all backgrounds. Whether you're traveling with family, as a couple, or as a solo adventurer, there's a package tailored to your needs. Families can relish guided tours that feature child-friendl
y attractions and activities, while couples can opt for intimate getaways with private Houseboat stays, candlelit dinners, and romantic nature exploration.
If your journey to Kashmir in May 2024 involves traveling from afar, consider packages that include flight options for a seamless and hassle-free journey to this heavenly destination. Budget-conscious travelers will appreciate options that offer essential amenities, ensuring you can
explore Kashmir at your own pace without breaking the bank.
Kashmir Tour Packages Ahead
Kashmir's allure continues to evolve, promising new adventures and discoveries every year. The region remains committed to enhancing connectivity, promoting sustainable tourism, and preserving its natural beauty. As such, Kashmir remains an evergreen treasure that will continue to captivate travelers for generations to come.
Understanding Kashmir Tour Package Prices
To plan your May 2024 trip to Kashmir effectively, it's crucial to understand the factors that influence Kashmir tour package prices. These factors include the type of package, its duration, the level of accommodation, and the included activities. As previously mentioned, a 7-10 day trip can range from ₹35,000 to ₹45,000 per person on average, accommodating various budgets.

Kashmir Honeymoon Packages in May 2024
Kashmir has long been celebrated as a Romantic Haven, and May in Kashmir sets the perfect stage for couples to create lasting memories. Imagine strolling hand in hand through blooming gardens, taking a leisurely Shikara ride on Dal Lake, or cozying up in a charming Houseboat as you savor the breathtaking views.
Our Kashmir honeymoon packages for May 2024 are designed to enhance the romantic experience with private houseboat stays, intimate candlelit dinners, and opportunities for nature exploration. The combination of Kashmir's natural beauty and the enchantment of May promises to rekindle the flames of love.
Why May is the Ideal Time to Explore Kashmir in 2024?
While each month in Kashmir holds its own unique appeal, May stands out as a month of exquisite beauty and transformation. It's the time when winter gracefully yields to spring, revealing a stunning metamorphosis. The snow-covered landscapes give way to a profusion of vibrant flowers and lush greenery.
May offers a plethora of activities, from skiing to nature walks and cultural festivals. The weather is crisp, ensuring comfort as you savor the region's unparalleled beauty.
Kashmir's Hidden Gems in May 2024
While Srinagar, Gulmarg, and Pahalgam are undoubtedly fantastic destinations, don't overlook the hidden gems of Kashmir that shine even brighter in May. Explore Doodhpathri, renowned for its lush pastures and meandering streams, or immerse yourself in the mystical Yusmarg, offering leisurely walks amidst dense forests. These offbeat destinations showcase the untouched and unspoiled beauty of Kashmir.
Planning Your May Trip to Kashmir in 2024: Tips for a Memorable Journey
Travel is not just about the destination; it's about the journey itself. To ensure your trip to Kashmir in May 2024 is memorable and seamless, consider the following do's and don'ts:
Do's:
Keep your passport with you at all times, especially if you're a foreign traveler.
Explore the Mughal gardens in Srinagar, iconic symbols of the city's charm.
Take leisurely morning strolls around Dal Lake to immerse yourself in its tranquility.
When visiting religious sites, be respectful by covering your head and removing your shoes before entering.
Capture the beauty of Kashmir with a camera or a high-quality smartphone to create cherished memories.
Utilize Google Maps to discover nearby tourist attractions, local businesses, public transportation options, and ATMs for your convenience.
Don'ts:
Avoid venturing out late at night; prioritize returning to your accommodation early to ensure safety.
Exercise caution when taking photographs at Srinagar International Airport, as excessive photography may raise security concerns.
Refrain from consuming alcoholic beverages in public spaces, as local customs and regulations may differ.
If possible, avoid relying solely on public transportation and consider using Google Maps for navigation to ensure you reach your desired destinations efficiently.
Preparing for Your Kashmir Adventure in May 2024
When preparing for your journey to Kashmir in May 2024, it's crucial to have all necessary documents readily available. These documents include your tickets, visas, relevant licenses, and any permits that may be required for specific areas within Kashmir. Given the region's military presence, having these documents on hand is not only prudent but can also be crucial in case of emergencies.
Additionally, it's wise to carry a well-stocked first-aid kit that includes essential medications. Your kit should contain items such as anti-nausea tablets, bandages, antiseptic, anti-allergy pills, and other essentials. It's not uncommon for travellers to experience minor health issues when exploring new destinations, and being prepared can make a significant difference in ensuring a smooth and enjoyable journey.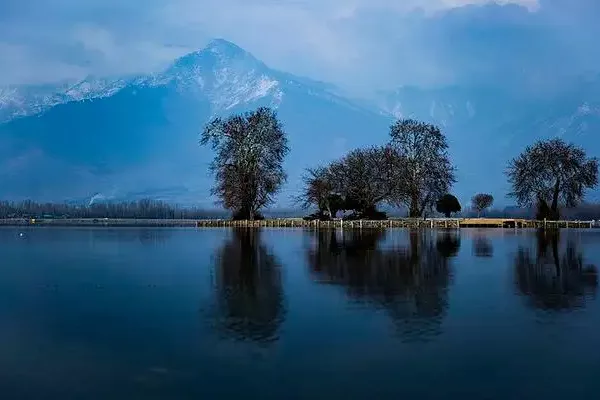 May 2024 in Srinagar
In May, Srinagar, the summer capital of Jammu and Kashmir, truly blossoms, making it the prime time to explore this enchanting city. During this period, you can savor the best that Srinagar has to offer, from its natural beauty to its cultural treasures, all without the overwhelming crowds that descend later in the season. Seize the opportunity, secure your tickets, and immerse yourself in the wondrous city of Srinagar before the year draws to a close. Kashmir in May 2024 awaits, promising an unforgettable journey amidst the grandeur of nature.
Book Your May 2024 Kashmir Tour Package Today
So, As the allure of Kashmir in May 2024 beckons, it's time to turn your dreams into reality. Secure your spot for an unforgettable adventure in one of the world's most captivating destinations. Whether you seek the romance of a private houseboat on Dal Lake, the thrill of skiing in Gulmarg, or the peace of nature in Pahalgam, our Kashmir Tour Packages in May 2024 are tailored to fulfill your desires.
Don't miss the opportunity to witness the transformation of Kashmir as it awakens from its winter slumber to embrace the vibrant colours of spring. Book your Kashmir Tour Packages in May 2024 and embark on a journey of a lifetime in this paradise on Earth.
Also, Read About Kashmir in May 2024
So, Without Further ado Here are Our Packages For You Click Here