Kashmir Tour Packages in January 2024
Kashmir in January 2024 is beckoning to travelers with its irresistible charm and breathtaking landscapes. As you embark on this journey, get ready to be amazed by a winter wonderland that's truly one-of-a-kind. Situated in the Himalayas, the Kashmir Valley is draped in a Pristine, sparkling blanket of Snow, turning it into a real-life Fairy Tale. So, Here's What our Kashmir Tour Packages in January 2024 offer You.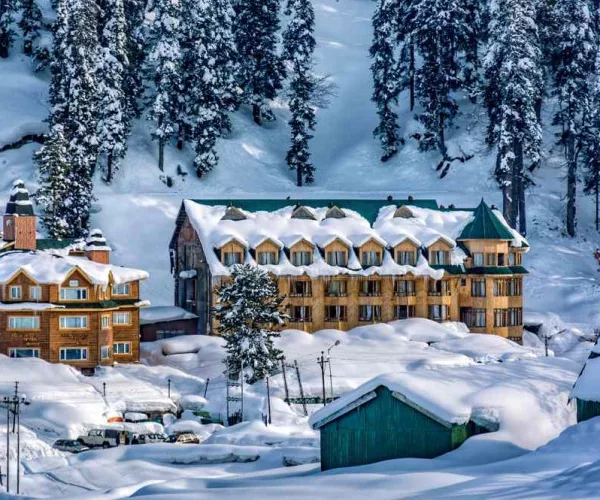 A Winter Wonderland Awaits
Our Kashmir Tour Packages in January 2024 present an exclusive chance to witness this region at its most enchanting. The fresh, crisp air, the snow-covered scenery, and the thrilling promise of adventure create the perfect backdrop for an unforgettable experience. Let's delve into the highlights of your journey.
Srinagar in January 2024
Your journey begins in Srinagar, the summer capital of Jammu and Kashmir. In January, the city takes on a serene, ethereal beauty. The Dal Lake, frozen in parts, offers a mesmerizing sight as Shikaras glide gracefully over its icy surface. You'll have the chance to stay in Traditional Houseboats, where comfort and warmth meet traditional Kashmiri hospitality.
The local markets, adorned with handicrafts and aromatic spices, are a treasure trove for shopaholics. Don't forget to sample the famous Kashmiri cuisine, rich with flavors and fragrances that will tantalize your taste buds.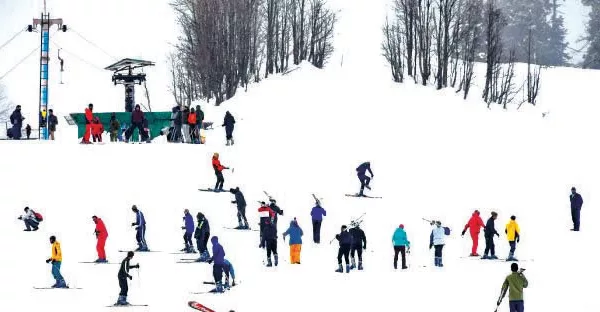 Gulmarg in January 2024
Gulmarg, a short drive from Srinagar, is a skiing and winter sports haven. The Gulmarg Gondola, one of the world's highest cable cars, takes you to the snow-covered peaks. Here, you can partake in activities like skiing, snowboarding, and snowshoeing, all against the backdrop of breathtaking vistas. The thrill of descending the slopes amid pristine snow is an experience you won't soon forget.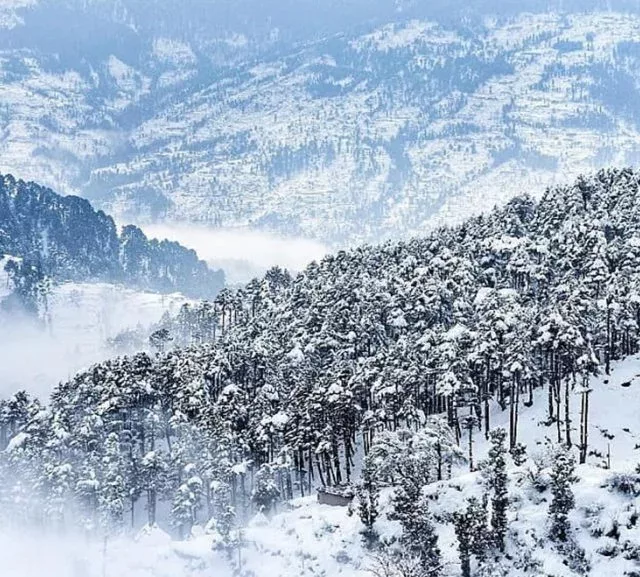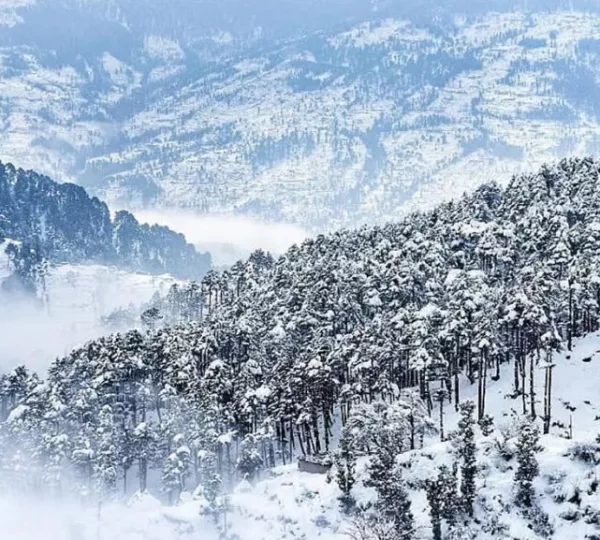 Pahalgam in January 2024
Pahalgam, known as the 'Valley of Shepherds', is another gem on your Kashmir tour package in January 2024. In winter, the Lidder River's icy beauty is bewitching. Explore the town on horseback or take leisurely strolls along snow-covered trails. The quaint town exudes peace, making it an ideal spot for relaxation.
Culture in Kashmir
Kashmir's rich culture and history come alive in January. The annual winter festival showcases local art, music, and dance, providing an opportunity to immerse yourself in the region's vibrant heritage. Witness traditional performances and savor local delicacies during this celebration of life in the mountains.
Spiritual Journey in Kashmir
Kashmir is home to some of the most spiritually significant places in India. The Shankaracharya Temple, perched atop a hill, offers panoramic views of Srinagar. The Hazratbal Shrine, revered by Muslims, glistens with spirituality amid the snow. Whether you seek serenity or spiritual insight, these places offer a profound experience.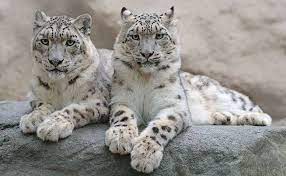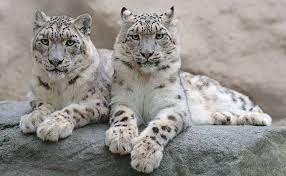 Winter Wildlife Safari in Kashmir 2024
Kashmir's national parks and wildlife sanctuaries are not to be missed, even in winter. The Dachigam National Park, home to the endangered Hangul Deer, offers wildlife enthusiasts a chance to spot rare species against the backdrop of snow-clad mountains. Your Kashmir Tour Packages in January 2024 can include guided safaris to explore these remarkable ecosystems.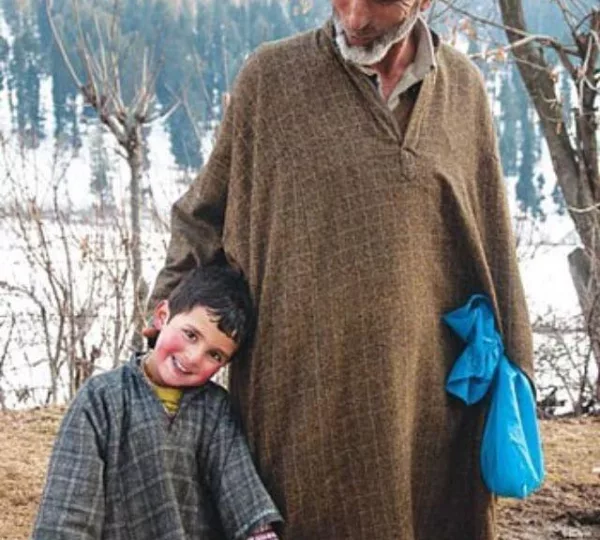 The Warmth of Local Hospitality in Kashmir
Despite the chilly weather, Kashmiri hospitality is heartwarming. Locals are known for their warmth and generosity. Staying in traditional wooden houses with cozy fireplaces adds to the overall charm of your winter adventure. Engage in conversations with the locals, share stories over a cup of kahwa (traditional Kashmiri tea), and forge lasting memories.
Practical Tips for Your Journey
Before embarking on your Kashmir tour package in January 2024, consider the following practical tips:
1. Layer Up
Pack warm clothing, including thermal wear, gloves, and insulated boots, as temperatures can drop significantly. It's essential to stay warm and comfortable during your winter escapade.
2. Travel Insurance
Ensure you have comprehensive travel insurance to cover any unforeseen circumstances. This will provide peace of mind throughout your journey.
3. Acclimatize
Spend a day in Srinagar to acclimatize to the altitude before heading to higher-altitude destinations. This step is crucial for your well-being and helps prevent altitude-related issues.
4. Health Precautions
Consult your healthcare provider for advice on staying healthy in cold weather. Carry necessary medications and be prepared for any health challenges that may arise during your trip.
5. Respect Local Etiquette
Respect local customs and traditions, especially when visiting religious sites. Understanding and adhering to local etiquette will enhance your cultural experience.
Experience the Magic of Kashmir in January 2024
Our Kashmir Tour Packages in January 2024 promise a captivating journey through a winter wonderland. From the enchanting landscapes to the rich cultural experiences and thrilling adventures, this trip will leave an indelible mark on your travel memories. Embrace the magic of Kashmir in winter, and let the beauty of the region steal your heart.
This is your opportunity to explore a Kashmir that is both peaceful and exhilarating in its winter glory. Book your Kashmir tour package today and get ready for a January adventure like no other. Whether you're a nature enthusiast, an adventure seeker, or a culture lover, Kashmir has something extraordinary to offer you in January 2024. Don't miss out on the chance to create lasting memories in this winter wonderland.
Also, Read About Exploring The Winter Wonderland: Kashmir In January 2024
Here is Our 4 Day Kashmir Family Tour Package