Kashmir Trip in May 2024
Kashmir, often referred to as "Heaven on Earth," is a land of enchanting beauty that beckons travelers year-round. However, visiting Kashmir in May 2024 holds a special allure. This guide will take you on a mesmerizing journey through this picturesque region, delving into the weather, the best places to visit, and the activities that await.
Kashmir, the heaven on Earth, is a fairyland, and a vacation to this place will give you a much-needed break from your daily, hectic schedules. The valley of Kashmir is famous for its gardens, lakes, scenic views, Himalayan backdrop, and valleys. While visiting Kashmir in May, you will get enough opportunities to enrich your vacation with exciting experiences and precious memories. Kashmir will be a snow-free land in the month of May, thus making the summers more pleasant. One can enjoy the colorful scenery with emerald grasslands and vivid flowers during the month of May. So, if you plan to visit Kashmir in May, then this complete guide will help you make the plans.
The Weather in Kashmir in May 2024
When planning a visit to Kashmir in May 2024, it's crucial to understand the weather conditions. While the days are pleasantly warm, allowing for comfortable outdoor activities, the nights can be surprisingly chilly. The average temperature in May hovers around 20°C, with daytime temperatures ranging from 20-28°C.
The summer weather in Kashmir remains a little warm, just enough to use ceiling fans. Although the days are warmer, the nights are quite cold. So, packing some woolen for the evenings is advisable to ensure a comfortable stay.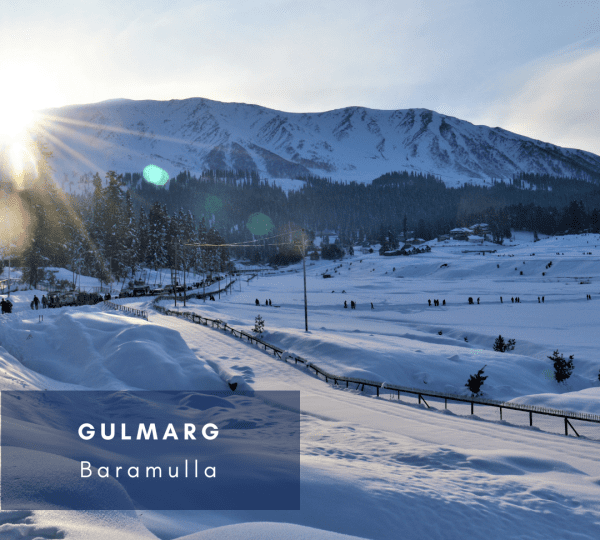 Gulmarg
Gulmarg, nestled in the Pir Panjal range, is one of Kashmir's crown jewels. May is the perfect time to experience its lush beauty as temperatures range from 17⁰C to 37⁰C. The highlight here is the Gondola ride, a thrilling experience with breathtaking views.
Key attractions in Gulmarg: Gulmarg Golf Course, Ferozepur Nallah, Alpather Lake, Gulmarg Biosphere Reserve, St. Mary's Church, Kanchenjunga Museum, etc.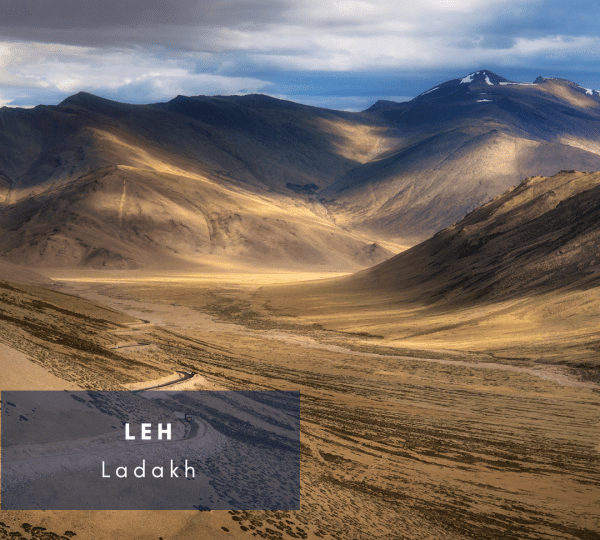 Ladakh
The diverse vegetation of flora and fauna is something that makes Ladakh unique from others. Ladakh is a high-altitude desert with the presence of several sparkling rivers here. Zanskar River, Indus River, Suru River, Markha, Shyok River, etc. are some of the main rivers one can see in Ladakh.
Key attractions: Nubra Valley, Shanti Stupa, Leh Palace, etc.
Dachigam National Park 
Dachigam National Park, located just 22 km from Srinagar, is a must-visit for nature enthusiasts. It's home to diverse flora and fauna, including the elusive Kashmir Stag (Hangul), making it a paradise for wildlife enthusiasts. If you are a nature lover, you must visit this park, which is home to a wide variety of flora and fauna.
Key attractions: Apart from the Kashmir Stag, which is also called Hangul, some other animals spotted at this park include the Himalayan Black Bear, Leopard, Himalayan Serow, Jackal, Black Bulbul, Woodpecker, etc.
Location: Dachigam National Park, Jammu, and Kashmir, 191202
Timing: 8 am to 6 pm
Entry Fee:  INR 25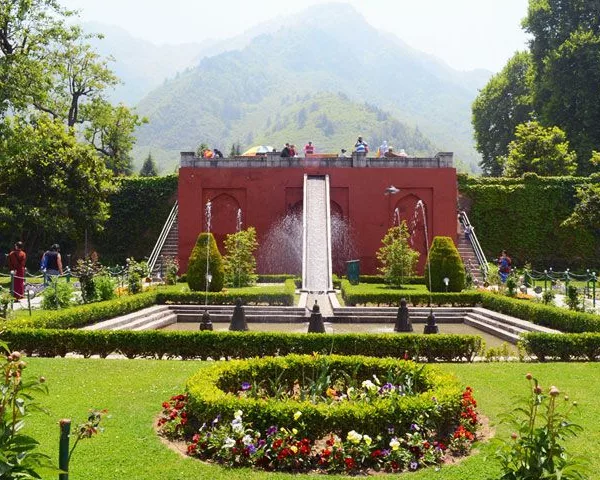 Mughal Gardens
May is the ideal time to immerse yourself in the Mughal Gardens of Srinagar. These meticulously designed gardens, including Shalimar Bagh, Nishat Bagh, and Chashme Shahi, showcase Mughal architecture against a backdrop of mountains, running water, and vibrant flora.
To enjoy the beautiful Mughal Gardens in Srinagar, there is no better month than May. The luxurious zones in the park represent Mughal architecture. A mountainous backdrop, running water, pool, trees, floral alleys, birds, etc. make the ambiance of the gardens more alluring.
Key attractions: There are six Mughal Gardens in Kashmir including Shalimar Bagh, Nishat Bagh, Chashme Shahi, Pari Mahal, Verinag, and Achabal, which are the epitome of beauty.
Location: Srinagar, Jammu and Kashmir 190003
Timing: 9 am to 7 pm (Closed on Fridays)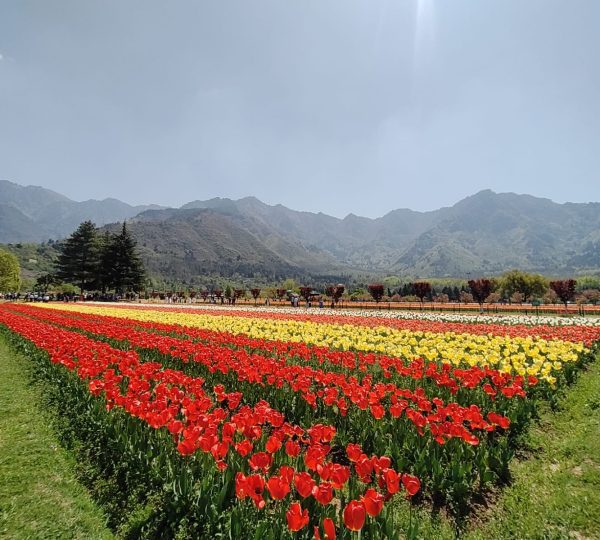 Tulip Garden
The Indira Gandhi Tulip Garden, Asia's largest, is a visual delight in May. Spread over 30 hectares, it bursts with vibrant tulips and other flowers, creating a captivating spectacle.
This garden is the largest tulip garden in Asia and thus witnesses a heavy footfall of tourists from all over the world. The garden is spread over 30 hectares of land, dotted with tulips. The weather in Kashmir in summer is favorable, making your visit much more interesting.
Key attractions: Explore the huge varieties of flowers in the garden, including hyacinths, daffodils, and ranunculus.
Location: Cheshma Shahi Road, Rainawari, Srinagar, Jammu and Kashmir 190001
Timing: 7 am to 7.30 pm
Entry Fee: INR 50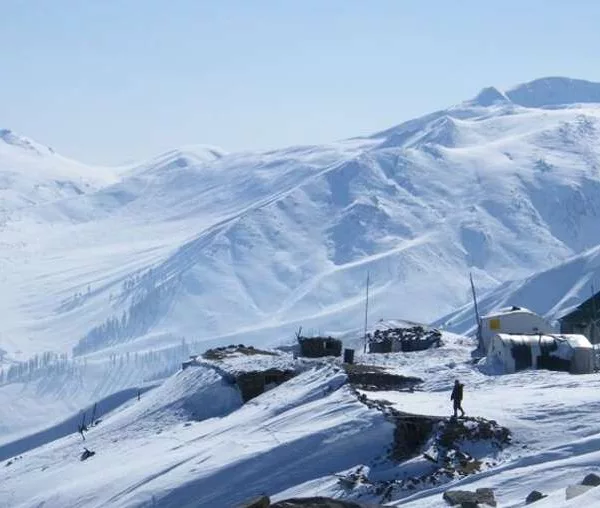 Apharwat Peak 
Apharwat Peak in Gulmarg is at its most splendid in May. The pleasant weather enhances the charm of this location, making it one of the most visited spots in Kashmir during this season.
Apharwat Peak in Gulmarg is an ideal place to visit in May, as it is one of the most beautiful places to visit, and the weather makes the surroundings more pleasant.
Location: Apharwat Peak, Gulmarg, Jammu, and Kashmir
Timing: 9 am to 7 pm
Top Activities in Kashmir in May 2024
To truly experience the splendor of Kashmir in May, engage in various activities. Take a Gondola cable car ride, visit the revered Vaishno Devi Temple, try thrilling river rafting, and savor a Shikara ride on Dal Lake. Don't forget to explore the breathtaking Aru Valley.
Enjoy a Gondola Cable Car Ride
Enjoy a Gondola cable car during May. In the month of May, one can enjoy clear scenery and snow-free surroundings while riding above the mountains. The ride takes place in three phases including:
Phase 1: Gulmarg to Kongdoori
Phase 2: Kongdoori to Apharwat Peak
Phase 3: Kongdoori to Mary Shoulder (Chair Lift)
Visit Vaishno Devi Temple
Symbolizing faith and hope for all Hindu devotees, the temple of Vaishno Devi is a holy place to worship in Kashmir. The devotees visit this temple every year to seek Maa Vaishno Devi's blessings. Located in the Trikuta Mountains, Vaishno Devi Temple is an ideal place to enjoy some peace of mind.
Location: Bhavan, Katra, Jammu and Kashmir 182301
Enjoy River Rafting
Kashmir is ideal for river rafting, the stretches and rapids can be enjoyed by all. Sonamarg is an ideal location to get a whitewater rafting experience. The most famous white water rafting is done at Lidder River in Pahalgam. If you are an adrenaline junkie, white water rafting is one of the things you must not miss at all while in Kashmir.
Shikara Ride in Dal Lake
If you are coming to Kashmir in the summer, then book a shikara ride on the beautiful Dal Lake. It is among the best places in Kashmir in May where tourists have a wonderful time. Also called the 'Jewel in the crown of Kashmir', Dal Lake is the second-largest lake in UT Kashmir. Shalimar Bagh and Nishat Bagh located closer to the lake make it more beautiful. Enjoy boating and a stay in Shikara at Dal Lake!
Location: Dal Lake, Srinagar
Pony Riding in Aru Valley
Located almost 12 km from Pahalgam, Aru Valley is a heaven for tourists coming from all over the world. If you plan to visit Kashmir in the summer months, then include Aru Valley in your list. Aru Valley is also the starting point for many trekkers and hikers. Base Camp trek, Lidderwat trek, Tarsar Marsar trek, and Kolahoi Glacier trek are multiple-day treks organized from Aru Valley.
Location: Aru, Pahalgam, Jammu, and Kashmir
How to Reach Kashmir in May 2024
Reaching Kashmir in May 2024 is convenient through various means. You can opt for public transport, travel by train to Jammu, or take a flight to Srinagar International Airport. Private taxis are also readily available.
By Public Transport
The valley of Srinagar is accessible by road. After reaching Jammu either by train or, you can proceed to Srinagar by public transport. J&K State Road Transport Corporation operates many direct buses from Jammu at regular intervals.
By Train
There is no operational railway station in Srinagar, and the nearest railway station to Kashmir is Jammu, which is located at a distance of 290 kilometers. Jammu railway station is well connected to other Indian cities.
By Flight
Travelers can easily reach Kashmir by taking a flight to Srinagar International Airport, which is also named Sheikh-ul-Alam Airport. The airport is well-connected to cities including Delhi, Kolkata, Mumbai, Bangalore, etc.
By Private Taxi
To reach Kashmir by private taxi or cab, take the NH 1A route. The highway connects to different cities of Jammu and Kashmir, and one can enjoy the journey. Traveling through the Jawahar Tunnel, connecting Jammu with Kashmir, is a wonderful experience.
Planning Your Trip to Kashmir in May 2024
To ensure a seamless trip to Kashmir in May 2024, remember to carry essential documents, pack appropriate clothing, bring a basic first aid kit, and plan your transportation in advance. Booking your accommodations and tickets early is advisable to avoid any last-minute hassles.
We have mentioned some of the tips that help you enjoy your holidays to the fullest in Kashmir.
Carry all the required documents like passport, Aadhaar card, driving license, etc. with you. Apart from keeping originals, keep soft copies of these documents, and photocopies as well.
Pack enough cotton clothes and light woolens in Kashmir as the temperature in May decreases during the night. Also carry sunglasses, sunscreen, light moisturizer, a hat, etc. with you.
Keep a first aid kit with basic items like bandages, antiseptic wash, antiseptic cream, and regular medicines. Make sure you pack medicines like anti-allergy tablets, medicine to treat nausea, painkillers, etc.
Keep shoes in case you plan to indulge in adventure activities.
Pack your bags and book tickets in advance so that you don't feel stressed later.
With the start of the summer season in Srinagar, May is the best time of the year to visit the beautiful valley of Kashmir. So, visiting Kashmir in May provides an opportunity to experience all the best things without getting lost in the crowd.
So, book your Kashmir tour package and visit the most wonderful city of Srinagar with Honeymoon Bug's customized Kashmir honeymoon packages.
Frequently Asked Questions
What are the best tourist places in Jammu and Kashmir in May?
A few of the main tourist spots in Jammu and Kashmir include:
Srinagar
The Mughal garden
Ladakh
Pahalgam
Nubra Valley
What is the main food of Kashmir?
The main food of Kashmir is rice, which is eaten with mutton, chicken, and fish.
What all things can I buy in Kashmir in May?
Some of the items you can buy in Kashmir include Kashmiri Handicrafts, Dongra Jewelry, Dry Fruits, Apples, Carpets, Shawls, etc.
Is Kashmir in May ideal for Amarnath Yatra?
During summer, the valley of Kashmir is an ideal destination for many pilgrims as well who want to visit Amarnath for the Amarnath Yatra. Other places such as Pahalgam and Sonamarg also look stunning during the summer season, making it the best time to visit Kashmir.
Is Kashmir crowded in May?
Yes, since May is the peak season in Kashmir, the city may even get a bit crowded. Thus, it is advised to book the Kashmir tour packages in advance and make all the reservations.
Does it snow in Kashmir in May?
May is the hottest month in Kashmir, so you can't witness snow due to the heat in summer.
Should I pack a sweater in Kashmir in May?
If you are visiting Kashmir in May, you are suggested to pack cotton clothes like T-shirts, jeans, jeggings, half-sleeved shirts, etc. along with cotton trousers. However, the nights get colder and thus carry some light woolens as well.
Is it worth visiting Gulmarg in May?
If you are a nature enthusiast and visiting Kashmir, then keep a day to explore the beauty of Gulmarg as well. Gulmarg is also called the 'meadow of flowers' due to blooming flowers covering the entire land with flowers in summer.
Also Read about: Kashmir Tour Package in May 2024