Kashmir in March 2024
Kashmir in March 2024 offers a captivating blend of nature's beauty, adventure, and cultural exploration. As the season transitions from winter to spring, the weather in Kashmir becomes delightfully pleasant, making it an ideal time for a visit. In this travel guide, we embark on a journey through the wonders of Kashmir in March, exploring its mesmerizing landscapes, offbeat destinations, and the many activities that await you.
Kashmir Weather in March 2024
One of the key reasons to plan your Kashmir trip in March 2024 is the weather. The region experiences relatively dry conditions, making it an excellent time to explore. While the days are warm and inviting, the nights can still be refreshingly cool. This balance offers an ideal climate for outdoor adventures and sightseeing, ensuring a comfortable and enjoyable experience.
The temperature in Kashmir during March ranges from a daytime high of 20°C to 25°C, while the nighttime temperatures drop to a pleasant 5°C to 9°C. This means you can enjoy the sunny days and bundle up slightly for the evenings, creating the perfect atmosphere for a diverse range of activities.
How to Reach Kashmir in March
Kashmir by Public Transport or Private Taxi
If you're traveling to Kashmir by train, the nearest railhead is Jammu, approximately 270 km away. Jammu Tawi Railway Station, situated roughly 330 km away, is another viable option. From these stations, you can take private cabs or state/private buses, ensuring a smooth journey to your Kashmir destination.
For those considering a private taxi journey from Delhi, a 684 km drive spanning approximately 14 hours will take you to the heart of Kashmir's natural wonders.
Kashmir by Flight
For a swift and convenient journey, taking a flight to Srinagar Airport is your best bet. Srinagar Airport maintains excellent connectivity with major Indian cities, including Delhi, Goa, Leh, Mumbai, Kolkata, and Bangalore. Upon arrival, you can readily hire a cab to explore the various towns and cities within Kashmir.
Kashmir by Bike
If adventure is your calling, consider embarking on a bike trip to Kashmir in March. The road conditions during this time favor an adrenaline-filled journey. Starting your bike adventure from Jammu, you can explore a scenic route that includes Anantnag, Pahalgam, Chandanwari, Aru Valley, Sinthan Top, Margan Top, and back. It's an opportunity to immerse yourself in Kashmir's raw beauty while navigating the picturesque terrain.
Best Places to Visit in Kashmir in March 2024
While Kashmir boasts well-known tourist destinations like Pahalgam, Gulmarg, Yusmarg, and Sonmarg, there are hidden gems awaiting your exploration. Beyond the popular spots, make sure to include these offbeat places in your Kashmir itinerary: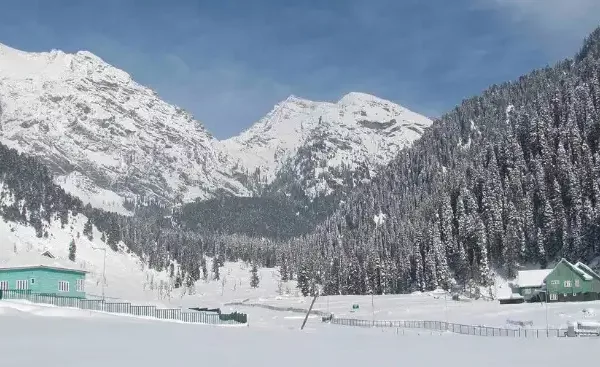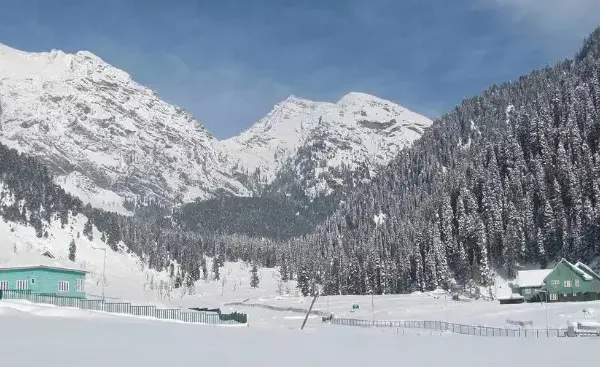 Pahalgam
Pahalgam, often referred to as the 'Valley of Shepherds,' is a paradise of lush meadows, majestic mountains, and serene forests. Besides its natural wonders, Pahalgam offers opportunities for camping, trekking, fishing, and white-water rafting. Don't miss the chance to witness the mesmerizing Lidder River winding through this enchanting valley.
Gulmarg
Gulmarg, a cup-shaped valley, is a haven for family vacations, adventure sports, and romantic getaways. Its attractions include Khilanmarg, Ferozepur Nallah, St. Mary's Church, Maharani Temple, and an 18-hole golf course, among others. Skiing, trekking, and a Gondola cable car ride add to the charm of Gulmarg in March.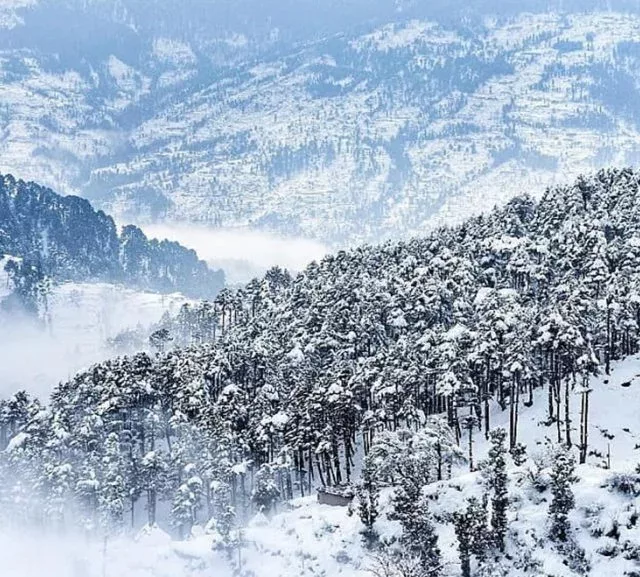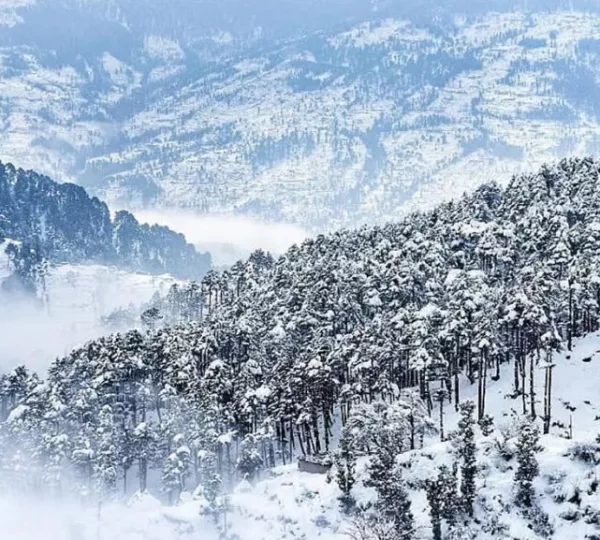 Yusmarg
Yusmarg, known as the 'Meadows of Jesus,' boasts mesmerizing meadows, the Doodhganga river, and enchanting trekking routes to destinations like Nilnag Lake, Sang-e-Safed, and Lidder Mad. It's a haven for nature lovers and adventure seekers alike.
Sonmarg
Sonmarg, translating to 'Meadow of Gold,' is adorned with majestic meadows, dense forests, glaciers, and snow-capped mountains. The serene surroundings are perfect for unwinding and offer ample trekking opportunities, including the Gangabal Lake Trek.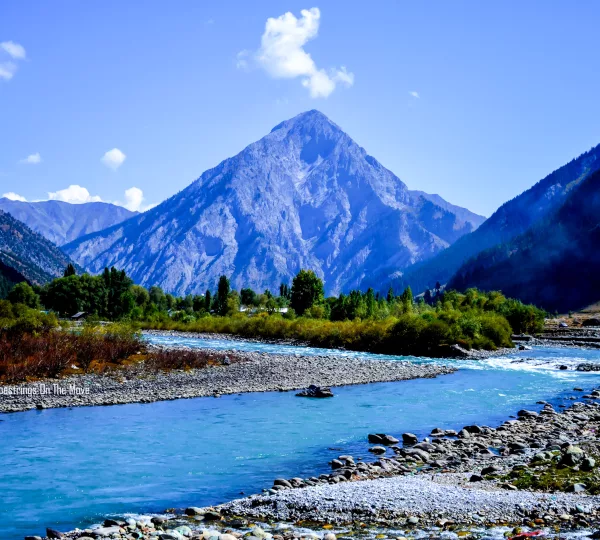 Gurez
For those seeking offbeat experiences, Gurez is a high-altitude Himalayan village perched at 2400m. It offers breathtaking views of the Kishanganga River and the chance to spot exotic wildlife like brown bears and snow leopards. Accessible by helicopter due to heavy snowfall, Gurez promises an impeccable, worry-free beauty.
Lolab Valley
Lolab Valley, also known as Wadi e Lolab, presents shaded paddy fields, apple orchards, springs, and lakes. Besides its natural beauty, it houses three enigmatic valleys—Potnai, Brunei, and Kalaroos. Don't miss the Lavnag and Gauri Springs, offering crystal-clear waters and opportunities for wildlife spotting.
Things to do in Kashmir in March
Shikara Ride on Dal Lake
Indulge in the quintessential Kashmir experience—a Shikara ride on Dal Lake. As you glide across the tranquil waters, soak in the breathtaking scenery and find solace away from the hustle and bustle of city life. The serene atmosphere, broken only by the sound of the boatman's oar, will leave you with cherished memories.
Enjoy Shopping
Kashmir offers an array of local souvenirs to take home. Shop for high-quality Pashmina shawls, Kashmiri handlooms, antique copperware, hand-woven carpets, and exquisite Doda Sapphire. Don't forget to savor the shopping experience in the local markets.
Relish Kashmiri Cuisine
Exploring a destination is incomplete without savoring its local cuisine. In Kashmir, indulge in culinary delights like Rogan Josh, Modur Pulao, Yakhni, Kashmiri Muji Gaad, Dum Aloo, and the soothing Kashmiri Kahwa tea.
Enjoy Scenic Views While Trekking
Kashmir offers a plethora of trekking opportunities, both short and long. Embark on adventures to alpine lakes such as Vishansar, Gadsar, Tarsar, Satsar, etc. The breathtaking views from these heights will leave an indelible mark on your memory.
How to Plan a Trip to Kashmir in March
As you prepare for your Kashmir adventure in March, here are some essential tips to keep in mind:
Pack excellent quality gloves, mufflers, woolen socks, and windcheaters to stay warm during chilly nights.
Light woolens are sufficient for daytime but be prepared for cool evenings.
Wear comfortable hiking shoes or sneakers for outdoor activities.
Carry a basic first aid kit, including essentials like Crocin, paracetamol, pain relief gel, and cough syrup.
Book your accommodations in advance to secure the best deals.
Consider carrying a BSNL or Airtel postpaid connection for mobile connectivity.
Don't forget to bring government-issued ID proofs such as an Aadhar card, voter ID, driving license, or passport.
Kashmir in March 2024 is a symphony of nature's beauty and adventure opportunities. Whether you seek serene landscapes, thrilling treks, or cultural experiences, Kashmir has it all. Pack your bags, follow our travel guide, and embark on a journey of a lifetime to discover the enchanting wonders that Kashmir has in store for you.
Frequently Asked Questions
When is the ideal time to explore Kashmir?
The best time to visit Kashmir falls between March and May when the weather is perfect for sightseeing and various outdoor activities.
What are some delectable Kashmiri dishes to savor?
Don't miss out on the must-try Kashmiri culinary delights, including Rogan josh, Matschgand, Yogurt Lamb Curry (Yakhni), Kashmiri Muji Gaad, Nadroo Yakhni, Dum Aloo, Aab Gosht, Tsochvoru, Tsot, and more.
Which offbeat destinations should be on your Kashmir itinerary?
Explore lesser-known gems like Chatpal, Bangus/Reshwari, Daksum, Karnah, Gurez, Lolab Valley, Warwan Valley, Watlab, Tulail Valley, and Bhaderwah for a unique Kashmir experience.
What are some of the top activities to enjoy in Kashmir?
Kashmir offers a wide range of activities to suit all interests, including trekking, mountain biking, camping, skiing, gondola rides, shikara rides, golfing, and more.
What is the most convenient way to reach Kashmir?
The preferred mode of transportation to reach Kashmir is by air, with Srinagar Airport serving as a well-connected hub to major Indian cities through both direct and indirect flights.
Also Read about: Kashmir Tour Package in March 2024