Kashmir Tour Packages in August 2024
Present in the heart of the Himalayas, Kashmir beckons travellers with its unmatched beauty and charm. As we eagerly await the arrival of August 2024, we can't help but imagine the Majestic landscapes, Vibrant gardens, and Peaceful Lakes that await us in this Paradise on Earth. In this comprehensive guide, we invite you to explore the captivating world of Kashmir and its enticing tour packages tailored specifically for August 2024. Get ready for an unforgettable journey as we uncover the secrets of Kashmir's allure in Our Kashmir Tour Packages in August 2024.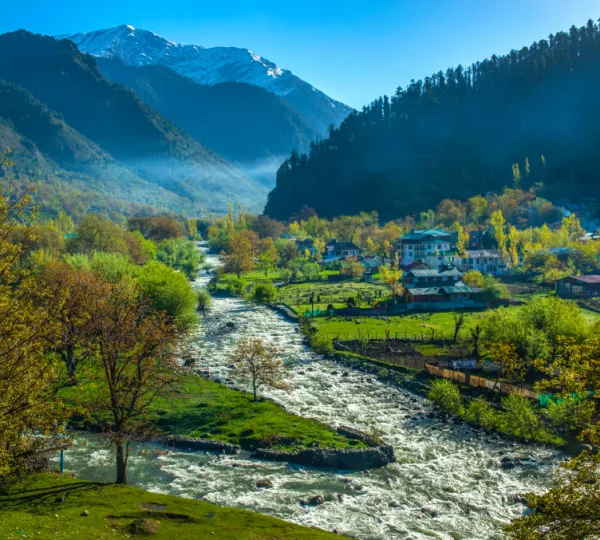 Kashmir in August 2024
August: A Perfect Time to Visit Kashmir
As August approaches, Kashmir dons a new avatar, presenting travellers with an amazing landscape. The weather in Kashmir during this time is mild and pleasant, making it an ideal escape from the scorching summer heat in other parts of the country. The monsoon showers have left their mark, painting the valley in vibrant Hues of green. The valleys come alive with blooming flowers, making it a photographer's dream.
Cultural Festivals and Events
Kashmir in August isn't just about nature's beauty; it's also about experiencing the Rich cultural heritage of the region. This is the time when various cultural festivals and events take place. The most notable is Eid-ul-Adha, celebrated with great fervor and enthusiasm by the locals. Visitors have the opportunity to immerse themselves in the festivities, witness grand processions, and indulge in delicious Kashmiri cuisine.
Why Kashmir for Your August 2024 Vacation?
The Kashmir Fever
What sets Kashmir apart as a must-visit destination is its unique blend of natural beauty, adventure, and culture. It's a place where you can trek through lush meadows in the morning, enjoy a Shikara Ride on Dal Lake in the afternoon, and savor mouthwatering Wazwan cuisine in the evening. It's a destination that caters to every traveler's preferences.
Adventure Loaded
For adventure enthusiasts, August in Kashmir is an open invitation to explore its rugged terrain. From trekking in the Lovely Gulmarg to camping by the Lidder River in Pahalgam, there's no shortage of adrenaline-pumping activities. Water sports like river rafting and canoeing add an extra layer of excitement to your Kashmir experience.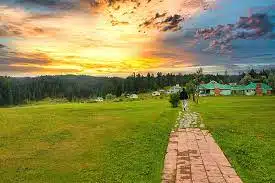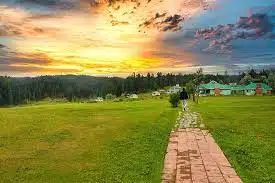 Your August Kashmir Experience in 2024
Exploring Srinagar, Gulmarg, Pahalgam, and Sonamarg
Srinagar, the summer capital of Jammu and Kashmir, is the gateway to the region and offers a mix of natural beauty and cultural experiences. Iconic attractions like Dal Lake, the Mughal Gardens, and the Shankaracharya Temple await your exploration. In August, the gardens are in full bloom, creating a mesmerizing spectacle.
Gulmarg, often referred to as the 'Meadow of Flowers', is a paradise for nature lovers. The Gulmarg Gondola, one of the highest cable cars in the world, provides stunning panoramic views. Pahalgam, with its verdant meadows and the Lidder River, is perfect for a relaxing retreat. Sonamarg, the 'Meadow of Gold,' is known for its glaciers and high-altitude lakes.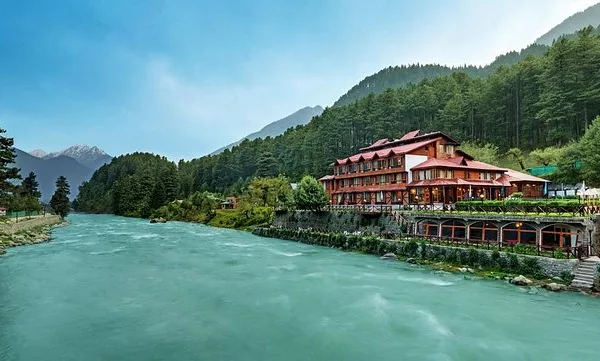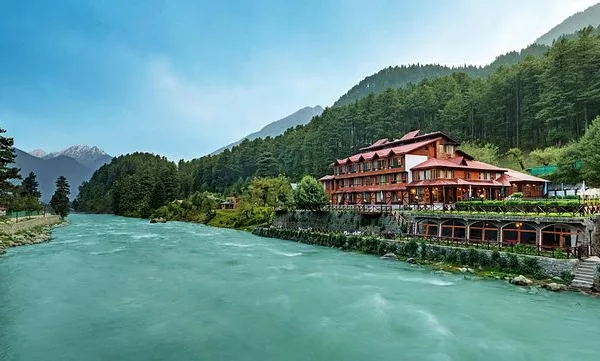 Romantic Houseboat Stays
A quintessential Kashmir experience is staying on a houseboat in the Dal or Nigeen Lake. August is an excellent time for this, as the weather is just right for a tranquil shikara ride or a night under the starry sky. Houseboats offer a unique blend of luxury and tradition, allowing you to immerse yourself in the local way of life.
Customized Kashmir Tour Packages in August 2024
Tailoring Your Kashmir Experience
Our Kashmir tour packages in August 2024 are designed to cater to every traveller's desires. Whether you're seeking adventure, relaxation, or cultural immersion, our packages have you covered. With durations ranging from a few days to a couple of weeks, you have the flexibility to choose an itinerary that suits your schedule.
Inclusions and Special Features
Our packages include comfortable accommodations, meals that introduce you to the flavors of Kashmir, and hassle-free transportation. Additionally, we offer special features such as guided tours by knowledgeable locals, ensuring you get an authentic Kashmiri experience.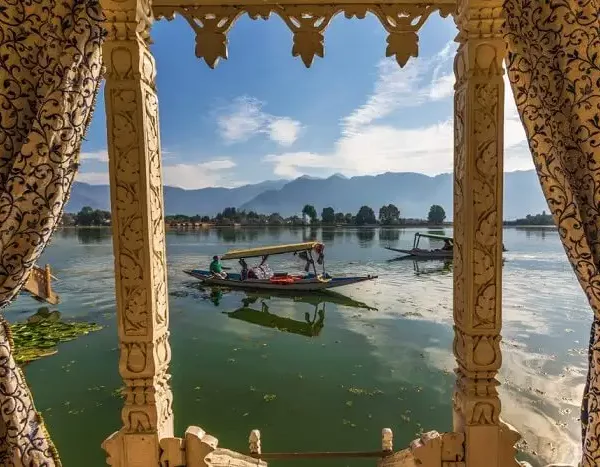 Planning Your Kashmir Tour in August 2024
Packing Essentials
When preparing for your August trip to Kashmir, pack light layers of clothing to adapt to the changing weather. Don't forget essentials like sunglasses, sunscreen, and comfortable walking shoes for exploring the beautiful landscapes.
Travel Permits and Health Precautions
While planning your trip, ensure you have the necessary travel permits, especially if you plan to venture into areas near the border. It's also advisable to consult your doctor for any vaccinations or health precautions specific to the region.
Local Guides and Tour Operators
To make the most of your Kashmir experience, consider hiring local guides and tour operators. They can provide insights into the culture, history, and hidden gems that you might miss otherwise.
Planning Your August Trip to Kashmir in 2024
Travel is not just about the destination; it's about the journey itself. To ensure your trip to Kashmir in August 2024 is memorable and seamless, consider the following do's and don'ts:
Do's:
Keep your passport with you at all times, especially if you're a foreign traveler.
Explore the Mughal gardens in Srinagar, iconic symbols of the city's charm.
Take leisurely morning strolls around Dal Lake to immerse yourself in its tranquility.
When visiting religious sites, be respectful by covering your head and removing your shoes before entering.
Capture the beauty of Kashmir with a camera or a high-quality smartphone to create cherished memories.
Utilize Google Maps to discover nearby tourist attractions, local businesses, public transportation options, and ATMs for your convenience.
Don'ts:
Avoid venturing out late at night; prioritize returning to your accommodation early to ensure safety.
Exercise caution when taking photographs at Srinagar International Airport, as excessive photography may raise security concerns.
Refrain from consuming alcoholic beverages in public spaces, as local customs and regulations may differ.
If possible, avoid relying solely on public transportation and consider using Google Maps for navigation to ensure you reach your desired destinations efficiently.
Preparing for Your Kashmir Adventure in August 2024
When preparing for your journey to Kashmir in May 2024, it's crucial to have all necessary documents readily available. These documents include your tickets, visas, relevant licenses, and any permits that may be required for specific areas within Kashmir. Given the region's military presence, having these documents on hand is not only prudent but can also be crucial in case of emergencies.
Additionally, it's wise to carry a well-stocked first-aid kit that includes essential medications. Your kit should contain items such as anti-nausea tablets, bandages, antiseptic, anti-allergy pills, and other essentials. It's not uncommon for travellers to experience minor health issues when exploring new destinations, and being prepared can make a significant difference in ensuring a smooth and enjoyable journey.
Conclusion
In conclusion, Kashmir in August 2024 is a traveler's paradise waiting to be explored. With our carefully curated tour packages, you can make the most of your journey, from experiencing the vibrant culture to basking in the natural beauty of the region. Don't miss this opportunity to create memories that will last a lifetime.
Call to Action
Ready to embark on your Kashmir adventure in August 2024? Contact us today or visit our website to explore our range of Kashmir tour packages in August 2024. Let us be your gateway to this enchanting destination. Don't wait; the beauty of Kashmir beckons!
Also, Read Kashmir in August 2024