Kashmir Group Tour Packages in 2024
Kashmir Group Tour Packages in 2024 – As the Mughal emperor once famously quoted, "If there is a heaven on earth, it's here, it's here, it's here". Kashmir, often referred to as "The Paradise on Earth", is a destination that offers everything one can dream of. From majestic snowy majestic mountains to beautiful apple orchards, gushing water streams, thick and Lush green Deodar forests, the lovely Tulip garden, and so much more. The natural beauty of Kashmir has earned it the status of one of the most beloved vacation destinations.
Our group holiday packages for Kashmir are meticulously designed to offer the best value for your holiday, with a diverse range of activities, attractions, and accommodations included in each package. So, gather your friends and family and join us on an unforgettable journey. Our Kashmir group trips start from a minimum of six people, ensuring that you have the best group experience possible. Whether you're seeking an adventurous tour or the cheapest tour package for Kashmir, we have you covered. To book your ideal Kashmir tour package, feel free to contact us at 91-979-633-3444.
But that's not all, we not only offer Kashmir group tour packages in 2024 but also provide exclusive Kashmir tours designed specifically for senior citizens. You can choose from a range of Kashmir group packages based on your specific requirements, with durations ranging from four days to seven days. Let's delve into the rich and captivating experience that awaits you in the heart of Kashmir.
Kashmir – The Land of Beauty
Kashmir, also known as "Paradise on Earth", is a place in northern India renowned for its breath taking natural beauty, beautiful Landscapes, and Rich Culture. It's situated in the northernmost part of India, and the capital city, Srinagar, is famous for its stunning Lakes, charming Houseboats, and Lush Mughal gardens.
Kashmir is home to the Dal Lake, which is surrounded by snowy Majestic mountains, creating an amazing  backdrop. The region is famous for its handicrafts, particularly Pashmina shawls and exquisite carpets. The delicious cuisine of Kashmir, with its fragrant spices and flavourful dishes, is a treat for your taste buds. As you plan your journey to this breath taking place, you'll be rewarded with natural beauty and a rich cultural experience.
Kashmir Group Tour Packages from Delhi
If you're departing from Delhi, our Kashmir group tour packages are designed to provide you with an exceptional journey that is also friendly to your wallet. Starting from the bustling capital of India, your adventure in Kashmir will be both exciting and cost-effective. Our packages are created to ensure you get the most out of your trip while staying within your budget.

Affordable Tour Packages for Kashmir
For travellers who want to make the most of their budget, our affordable tour packages for Kashmir are perfect. We believe that everyone should have the opportunity to explore the paradise that is Kashmir. These budget-friendly packages don't compromise on the experience but ensure that you can have an unforgettable trip without worrying about your expenses.
Kashmir Group Tour Packages for Family with Flight
If you're traveling with your family, don't worry – we've got you covered. Our Kashmir group tour packages for families, complete with flights, will make your journey comfortable and stress-free. Whether you have little ones or teenagers, Kashmir has something to offer for everyone. From enjoying the serene Dal Lake to exploring the vibrant markets of Srinagar, your family will have memories to cherish.

Kashmir Group Tour Packages from Mumbai
For those based in Mumbai, our Kashmir group tour packages from Mumbai are your gateway to paradise. A short flight will take you to the peace of Kashmir. Your journey to this land of natural wonders is just a flight away.
Kashmir Tour Package with Flight
Our Kashmir tour packages that include flights are designed to simplify your trip planning. By combining your flight and accommodation, we take the stress out of the equation, leaving you free to enjoy your vacation. You'll be able to make the most of your time in Kashmir without the hassle of organizing your transportation.
Kashmir Group Tour Packages from Chennai
For travellers departing from the southern part of India, our Kashmir group tour packages from Chennai offer a hassle-free journey to the northern gem of Kashmir. The land of natural beauty and warm hospitality is waiting to welcome you.
Kashmir Group Tour Packages from Bangalore
Starting your journey from the tech hub of India, Bangalore? We've got it all sorted for you. Our Kashmir group tour packages from Bangalore provide a convenient way to explore the serene landscapes of Kashmir. You just need to catch a flight, and we'll handle the rest.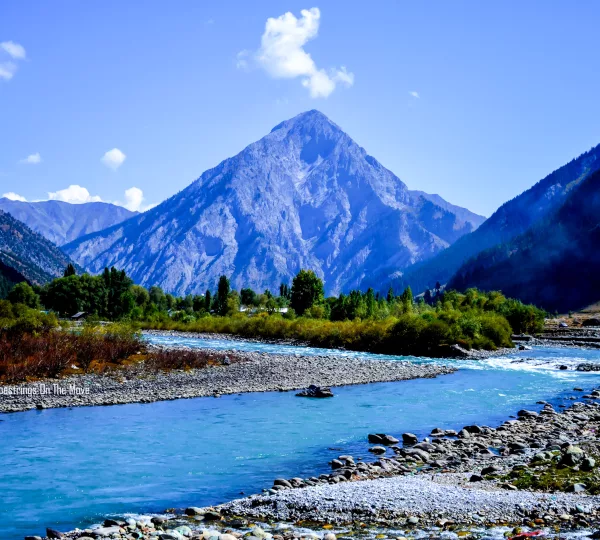 The Land of Natural Wonders
Your adventure in Kashmir is not just a trip; it's an immersion in nature's wonderland. The region is known for its awe-inspiring landscapes, and there's no shortage of mesmerizing places to explore.
Gulmarg: The Meadow of Flowers
Gulmarg is a charming hill station known for its lush meadows and spectacular views of the surrounding mountains. It's a paradise for nature lovers and adventure enthusiasts alike. In winter, it transforms into a winter wonderland, perfect for skiing and snowboarding. Gulmarg's iconic Gondola ride takes you to the top of Mount Apharwat, where you can enjoy panoramic views of the Himalayas.
Pahalgam: The Valley of Shepherds
Pahalgam is a Beautiful town located in the Anantnag district of Kashmir. It's often referred to as the "Valley of Shepherds" due to its lush green meadows and rolling hills. The Lidder River meanders through the town, making it a popular spot for trout fishing. Pahalgam is also the starting point for the Amarnath Yatra, a significant Hindu pilgrimage.
Sonamarg: The Meadow of Gold
Located in the heart of the Himalayas, Sonamarg, which means "Meadow of Gold" is a charming destination renowned for its breathtaking landscapes, alpine meadows, and pristine lakes. It's a gateway to some of the most challenging treks in the region. One of the highlights of Sonamarg is the Thajiwas Glacier, accessible via a short trek or a pony ride.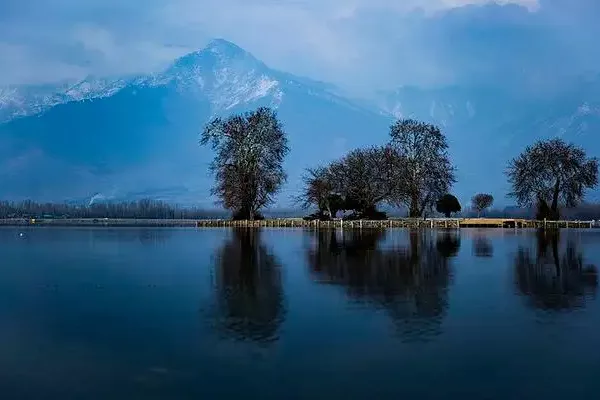 Your Kashmir Adventure Awaits
In conclusion, 2024 is the perfect year to embark on a remarkable journey to Kashmir, the "Paradise on Earth". Whether you're departing from Delhi, Mumbai, Chennai, or Bangalore, our Kashmir group tour packages cater to your preferences and budget. We offer options for budget-conscious travelers, packages with flights for families, and affordable tour packages to ensure that everyone has the opportunity to experience the natural beauty and culture of Kashmir.
Don't miss out on the chance to explore the charming city of Srinagar, its serene lakes, and the Lovely Mughal gardens. Let us handle the logistics so that you can immerse yourself in the breath taking landscapes and the rich cultural heritage of Kashmir. Make 2024 the year you create cherished memories in this stunning destination. Paradise is waiting, and your adventure begins with our Kashmir group tour packages. Book your trip today, and get ready to experience the magic of Kashmir!
So, What are you Waiting For Check Out Our Kashmir Group Tour Packages in 2024
Also, Check Out Our Kashmir Tour Packages in 2024