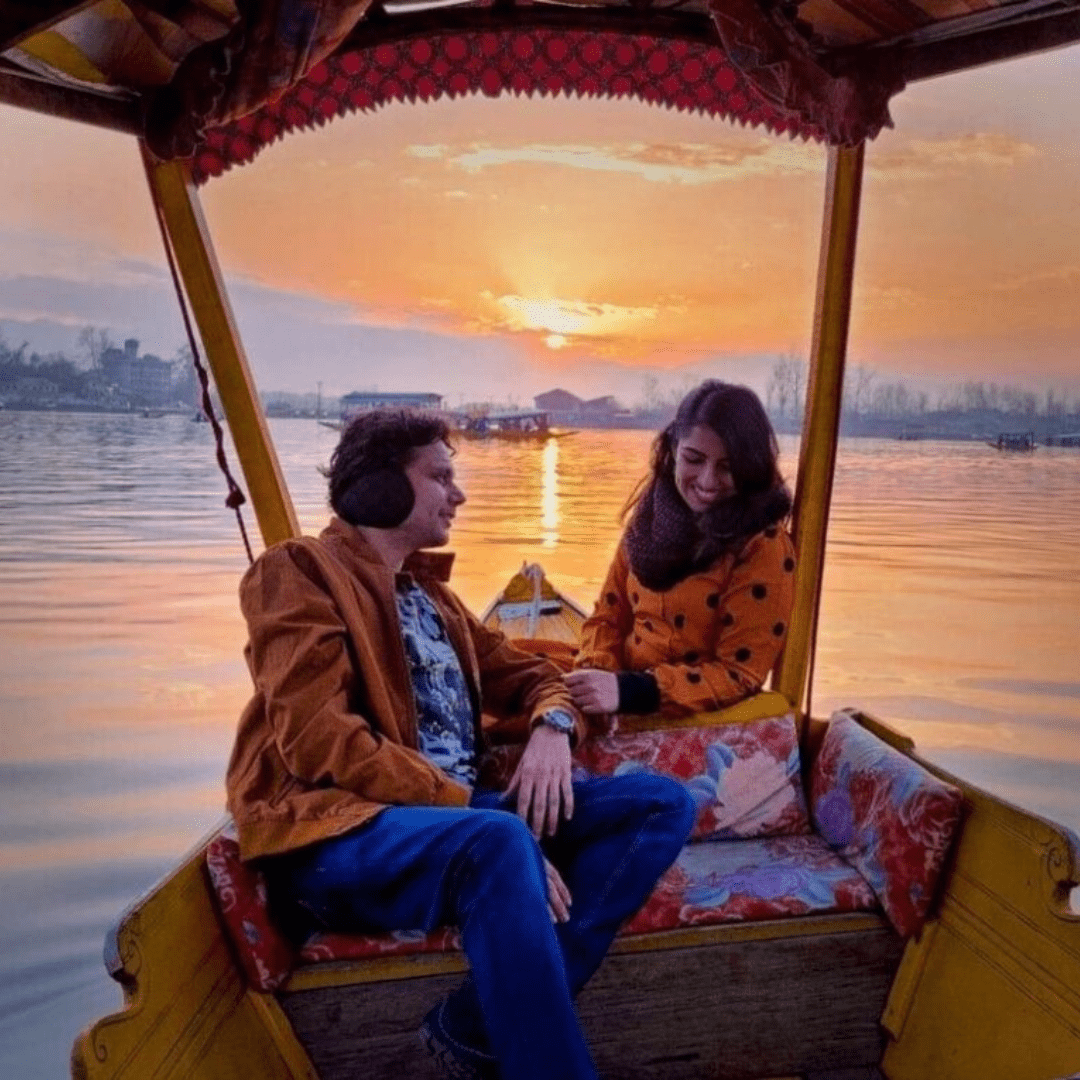 A Kashmir Honeymoon Journey
Imagine a love story set against the backdrop of Majestic Snowy Mountains, Huge Lakes, and Charming Houseboats. Welcome to the Beautiful Land of Kashmir, a paradise on Earth, where your romantic journey begins. In this blog post, we will explore the wonders of Kashmir honeymoon packages, offering you the perfect blend of adventure, peacefulness, and romance.
Kashmir Honeymoon Packages
Kashmir honeymoon packages have gained immense popularity for good reason. They offer couples a chance to escape the ordinary and embark on an extraordinary adventure. From the moment you arrive in this Lovely region, you'll be captivated by its natural beauty and warm hospitality. Whether you are seeking adventure or Peace, Kashmir has it all.
Kashmir's Honeymoon Places
Kashmir Honeymoon Package: A Gateway to Heaven
Your honeymoon in Kashmir is an opportunity to explore some of the most romantic places on Earth. Start your journey in Srinagar, where the iconic Dal Lake beckons you for a Shikara Ride. The Floating gardens and charming houseboats create an ambiance of unparalleled romance.
Make your way to Gulmarg, often referred to as the "Meadow of Flowers". Here, you can take a ride on the Gulmarg Gondola, the world's Second-highest Cable Car, and revel in panoramic views of snow-clad peaks.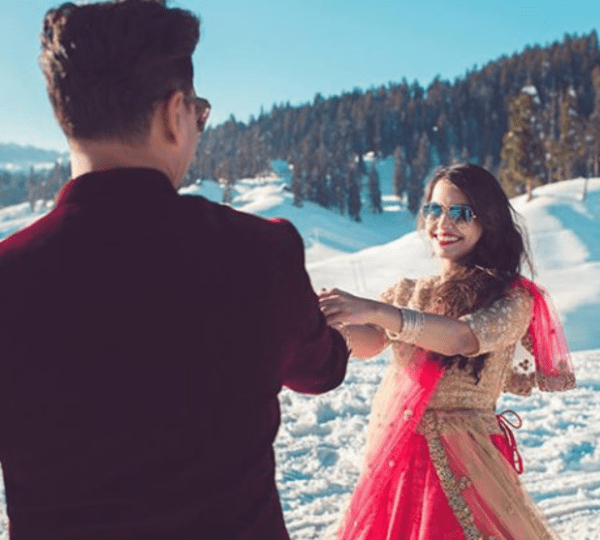 A Journey to Pahalgam
Pahalgam: A Serene Escape for Lovebirds
Your Kashmir honeymoon tour package wouldn't be complete without a visit to Pahalgam. This charming town, Situated on the banks of the Lidder River, is known for its lush green valleys and Pristine landscapes. Take leisurely walks with your beloved, go horseback Riding, or simply soak in the peaceful atmosphere.
Adventure and Romance in Sonmarg
Sonmarg: A Paradise for Adventurous Hearts
For couples seeking a dose of adventure amidst their romance, Sonmarg is the ideal destination. Known as the "Meadow of Gold" , this place is a haven for trekkers and adventure enthusiasts. Here, you can embark on exhilarating treks, surrounded by towering mountains and glistening glaciers.
A Taste of Love
Indulge in the Kashmiri Cuisine
As the sun sets on your day of exploration, it's time to savour the culinary delights of Kashmir. The region's cuisine is a delightful blend of flavours, with aromatic dishes like Rogan Josh, Gushtaba, and Yakhni making your taste buds dance with joy. Don't forget to try the traditional Kahwa tea, a perfect ending to your romantic meal.
A Window to Kashmiri Traditions
Explore the Rich Culture of Kashmir
Your Kashmir honeymoon experience is incomplete without delving into the local culture. Visit the ancient Mughal Gardens in Srinagar, where love stories of emperors and empresses unfold in the meticulously designed landscapes. Engage with local artisans and witness the craftsmanship that has been passed down through generations.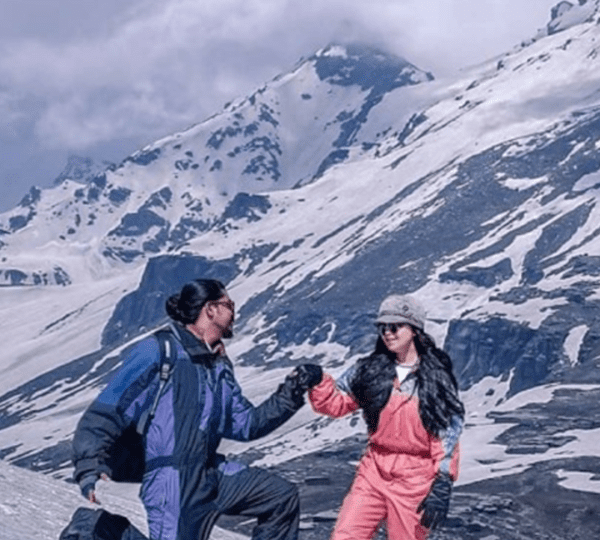 Capturing Your Kashmir Honeymoon
Capture Love in Every Frame
A Kashmir honeymoon tour package is all about creating memories that will last a lifetime. Don't forget to capture these moments in photographs. Whether you're against the backdrop of the Dal Lake, surrounded by wildflowers in Gulmarg, or holding hands in the gardens of Pahalgam, every snapshot is a testament to 'Your Love Story'.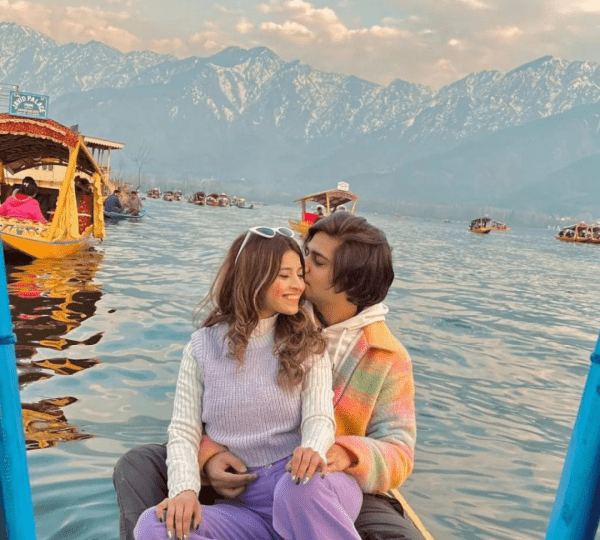 A Honeymoon to Cherish Forever
A Honeymoon in Kashmir is not just a vacation; it's an enchanting journey into the depths of love. From the serene beauty of Kashmir honeymoon places to the rich cultural experiences, every moment spent here is filled with romance and adventure. So, why wait? Embark on this timeless voyage with your loved one, and let Kashmir weave its magic around you.
Your journey awaits with our tailor-made Kashmir honeymoon packages. Make your love story one for the ages among the stunning landscapes of Kashmir with Kasmirtickets.com.
Check Out, Best Honeymoon Packages.