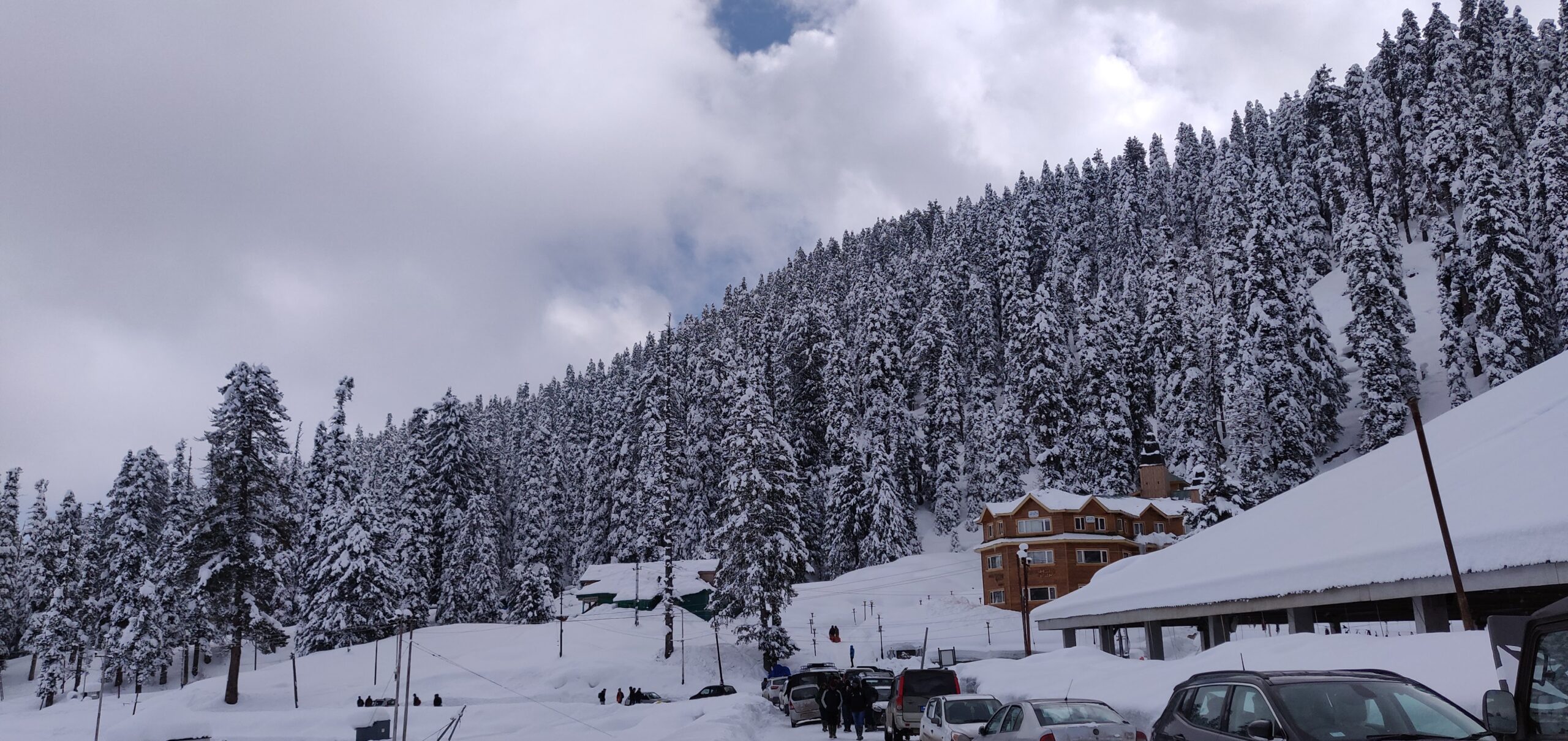 10 Things You Can Do in Gulmarg Kashmir
Situated in the enchanting western part of Kashmir, Gulmarg proudly stands as one of India's most stunning and sought-after hill stations. Its breath-taking natural beauty, framed by snow-capped mountains, and an array of thrilling adventure activities make it a true paradise for adventure seekers and nature enthusiasts alike.
Top Things to Do in Gulmarg
1. Unforgettable Skiing: As the skiing capital of India, Gulmarg promises an exhilarating skiing experience like no other. Perfect slopes cater to both beginners and experienced skiers, with convenient ski schools and rental shops readily available. Professional instructors are on hand to guide you through the skiing basics and ensure a memorable time on the slopes.
2. Gondola Ride with Awe-Inspiring Views: Treat yourself to the grandeur of Gulmarg's surrounding mountains with an awe-inspiring ride on the Gulmarg Gondola, proudly ranked among the world's highest and longest cable cars. Revel in the panoramic views of the majestic Himalayas from the mountaintop, an experience that will leave you in awe.
3. Thrilling Snowboarding: For snowboarding enthusiasts, Gulmarg offers an excellent playground with slopes suitable for freestyle and freeride snowboarding. Don't worry if you're a beginner; ski schools cater to all levels, providing lessons that guarantee a fun and thrilling ride down the snowy slopes.
4. Embark on Adventurous Treks: With mesmerizing mountains and valleys surrounding Gulmarg, it's an adventurer's dreamland for trekking. Choose from a range of trekking routes tailored to suit various fitness levels, and delve into the pristine beauty of the region.
5. Explore Snow-Covered Forests and Meadows: Delight in the accessible and enjoyable activity of snowshoeing, which allows you to wander through the snow-covered forests and meadows of Gulmarg. Regardless of age, snowshoeing is an excellent way to immerse yourself in nature's winter wonderland.
6. World's Highest Golf Course: For golf enthusiasts, Gulmarg boasts the distinction of hosting the world's highest golf course. Picture yourself playing amidst the awe-inspiring mountains and savouring the breath-taking views of the Himalayas while enjoying a game of golf like no other.
7. Immerse in Nature through Camping: Experience the true essence of Gulmarg's natural beauty by indulging in camping, whether in tents or cozy cottages. Guided camping trips offer exploration opportunities in the mountains and valleys, creating memories to cherish forever.
8. Discover the Charms of Sightseeing: Gulmarg is adorned with fascinating tourist attractions like Khilanmarg, Alpather Lake, and the Gulmarg Biosphere Reserve. Make the most of your visit by seeking the expertise of local guides who will unveil the hidden gems and must-visit spots.
9. Capture Stunning Photographs: For photography enthusiasts, Gulmarg is a dream come true. Capture the ethereal landscapes, snow-covered mountains, lush forests, and serene meadows through your lens, creating postcard-perfect memories to cherish forever.
10. Shop for Unique Handicrafts: Embrace the rich local culture by shopping for traditional handicrafts in Gulmarg. Don't miss the opportunity to take home exquisite shawls, carpets, and wooden items, each reflecting the region's vibrant artistic heritage.
In conclusion, Gulmarg beckons with its treasure trove of natural wonders and thrilling adventures. Whether you seek adrenaline-pumping activities or wish to bask in the serene embrace of nature, Gulmarg caters to every traveller's desire, leaving an indelible mark on the hearts of all who venture into this enchanting adventure paradise in the western part of Kashmir.
Here are Ten Things to Do in Yousmarg Kashmir.