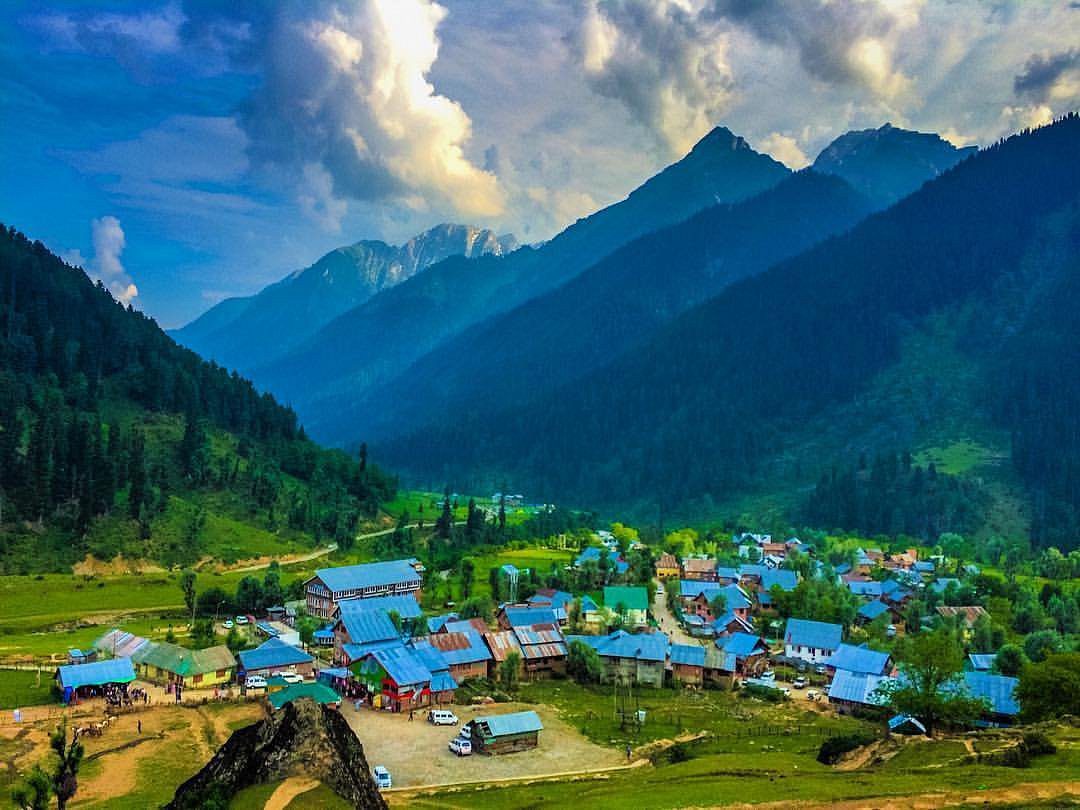 Who hasn't heard about the stunning beauty of Kashmir? People who visit once are forever in awe of its charm. Some are so captivated by its natural splendour that they dream of visiting Kashmir at least once in their lifetime.
Kashmir's beautiful valley is a treasure trove of nature. Fresh air, clean water, lovely forests, green meadows, and snowy plains create an irresistible allure that attracts tourists all year round. Whether escaping the scorching plains or embracing the pleasant valley climate, thousands flock here.
No matter where you live, you've likely heard of two amazing places in Kashmir: Gulmarg and Pahalgam. These places often make headlines in India. Gulmarg is famous for winter sports, while Pahalgam is known as the doorway to Amarnath Cave. But let me introduce you to the hidden gem within Pahalgam – the heart of Lidder Valley.
I want to say something important – if you haven't been to Pahalgam yet, you're missing out. And if you've already been, you should go again. Chances are, there are many places I'll tell you about that you haven't seen yet.
Exploring
People often only explore the popular spots in Pahalgam, like Chandanwari and Aru Valley, and think they've seen all of Lidder Valley. But, honestly, they've only seen half of it. The true adventure begins where the road ends. To fully experience Lidder Valley, you have to leave the vehicles behind and embark on a multi-day journey.
Let's go back to the start and delve into Lidder Valley again. As you travel from Anantnag to Lidder Valley, you'll pass places like Mattan and Akad, where you can enjoy delicious food. Akad, with its famous Akad Park, is a must-stop spot for tourists heading to or from Pahalgam.
Lidder Valley is also significant for religious tourism. Places like Ashmuqam, Amarnath Cave, and Mattan hold importance for Muslims, Hindus, and Sikhs, attracting thousands of devotees each year.
On your way to Pahalgam, you'll be greeted by apple orchards and fields of paddy. When autumn comes, you can pick and enjoy juicy apples.
Pahalgam: A Blissful Retreat
Surrounded by the Lidder River, Pahalgam is the star of Lidder Valley. Its name means "village of shepherds," but today, it's a bustling tourist hub.
You could call Pahalgam "the flower valley" or "the horse valley." Everywhere you look, there are gardens or a line of horses. You'll find Poshwan Park, Club Park, Abshar Park, and Lidder View Park, each with their colorful flowers. The meadows near the river and on the mountainsides are a riot of blossoms.
Pahalgam also offers a small zoo and an exclusive golf course. The Overa-Aru Wildlife Sanctuary is home to rare birds. And not far from Pahalgam, you'll find the historic Mamaleshwar Temple dedicated to Lord Shiva.
For accommodations, Pahalgam has everything from lodges to luxury hotels. The local market is full of handmade goodies, from shawls to embroidered textiles. You'll often see tourists wearing Kashmiri Tilla Pheran for memorable photos.
Pahalgam is also perfect for riverside camping, offering the excitement of setting up tents by the river. For a cozier stay, Aru Eco Resort in Aru Valley provides comfy camping with bathrooms attached.
In Pahalgam, three spots stand out: Aru Valley, Betab Valley, and Baisaran.
Aru Valley
Aru Valley, just 13 kilometers from Pahalgam, is a mysterious wonderland. Surrounded by green mountains capped with snow, Aru is a peaceful paradise. It's beside a stream flowing from Katarnag Lake.
Aru Valley is a haven for trekkers and mountaineers. It's a gateway to the mighty Himalayas. Among them, Kolhai Peak (5425 m), known as Goddess of Light, stands tall. The famous Kolhai Glacier is a marvel.
From Aru Valley, you can explore amazing treks to Tarsar, Marsar, and Sundarsar Lakes. You can also start treks to Kolhai Glacier, Nafran Valley, Dodhsar Lake, and Katarnag Lake.
Aru Valley also has serene meadows to explore, like Kootpather and Lidderwat.
Betab Valley: Nature's Movie Scene
Once known as Hagan or Hajan Valley, Betab Valley became famous after scenes from the movie "Betaab" were shot here. It's about 7 kilometers from Pahalgam.
Betab Valley is a picturesque spot with trees and willows. The river adds life to this beautiful place. The bridge over the river makes a great backdrop for photos.
And nearby, Chandanwari serves as a base camp for treks to Sheshnag Lake and Panchtarni. The journey to Amarnath Cave is also close by.
Baisaran: Mini Switzerland
Just 5 kilometers from Pahalgam, Baisaran is like a slice of Switzerland. Green trees surround a tranquil meadow. White peaks complete the backdrop, making it stunning. You can stroll, ride horses, or even try zorbing and ziplining here.
If you visit, don't miss Kanimarg, Kashmir Valley Point, and more. And don't forget Tulain Lake – it's breath-taking!
Adventure Awaits
Lidder Valley is perfect for adventure lovers. You can go rafting, horse riding, hiking, and more. And in the future, more exciting sports like skiing will be added. The slopes of Mammoth Valley in Aru Valley are a hit in winter.
Our club shares the beauty of trekking with nature lovers on social media. We've discovered so many lakes and meadows in South Kashmir. In five years, we've explored over fifty lakes and around 200 meadows. We've also conquered peaks like Sondir Top and Huen Heng.