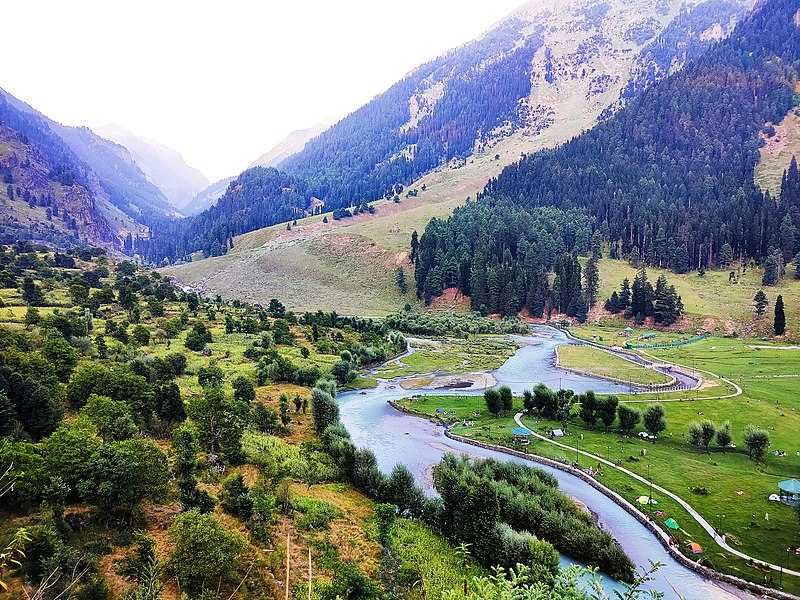 Where is Betaab Valley
Betaab Valley is a breathtakingly beautiful valley located in Pahalgam, in the Indian state of Jammu and Kashmir. The valley is situated at an altitude of 2,280 meters above sea level, and is named after the Bollywood film "Betaab," which was shot extensively in the valley. The valley is surrounded by snow-capped mountains, lush green forests, and crystal clear streams, and is a popular tourist destination in the region.
The valley is located about 15 kilometers from Pahalgam, and can be reached by car or taxi. The drive to the valley is itself a treat, as it offers stunning views of the Himalayan mountains and the Lidder River. As you enter the valley, you will be greeted by the sight of rolling meadows, blooming flowers, and a gentle breeze that carries the fragrance of pine and cedar trees.
Betaab Valley is a great destination for nature lovers, as it offers a plethora of opportunities to explore the natural beauty of the region. You can go for a leisurely walk along the banks of the streams, or hike up to the nearby hills for a panoramic view of the valley. The valley is also an excellent place for picnics and family outings, and there are several picnic spots and cafes where you can relax and enjoy the serene surroundings.
Attractions in Betaab Valley
One of the main attractions of Betaab Valley is the Betaab River, which flows through the valley and is surrounded by lush green forests. The river is a great place to take a dip or go for a rafting adventure, and there are several rafting operators who offer guided tours of the river. The river is also home to several species of fish, and is a popular spot for fishing enthusiasts.
The valley is also known for its wildlife, and you can spot several species of animals and birds in the region. The most commonly sighted animals in the valley include the Himalayan black bear, brown bear, and musk deer, while the most commonly spotted birds include the Himalayan monal, koklass pheasant, and western tragopan.
Betaab Valley is also a great place to explore the culture and traditions of the region, as it is home to several local communities who have lived in the valley for centuries. The valley is famous for its handicrafts and traditional textiles, and you can find several shops and markets selling local products such as Pashmina shawls, carpets, and wooden handicrafts.
In conclusion, Betaab Valley is a must-visit destination for anyone traveling to Pahalgam or Jammu and Kashmir. The valley offers a perfect blend of natural beauty, adventure, and culture, and is a great place to relax and unwind amidst the serene surroundings. Whether you are a nature lover, an adventure sports enthusiast, or a culture buff, Betaab Valley has something to offer for everyone. So, pack your bags and head to Pahalgam for an unforgettable experience in the lap of the Himalayas!