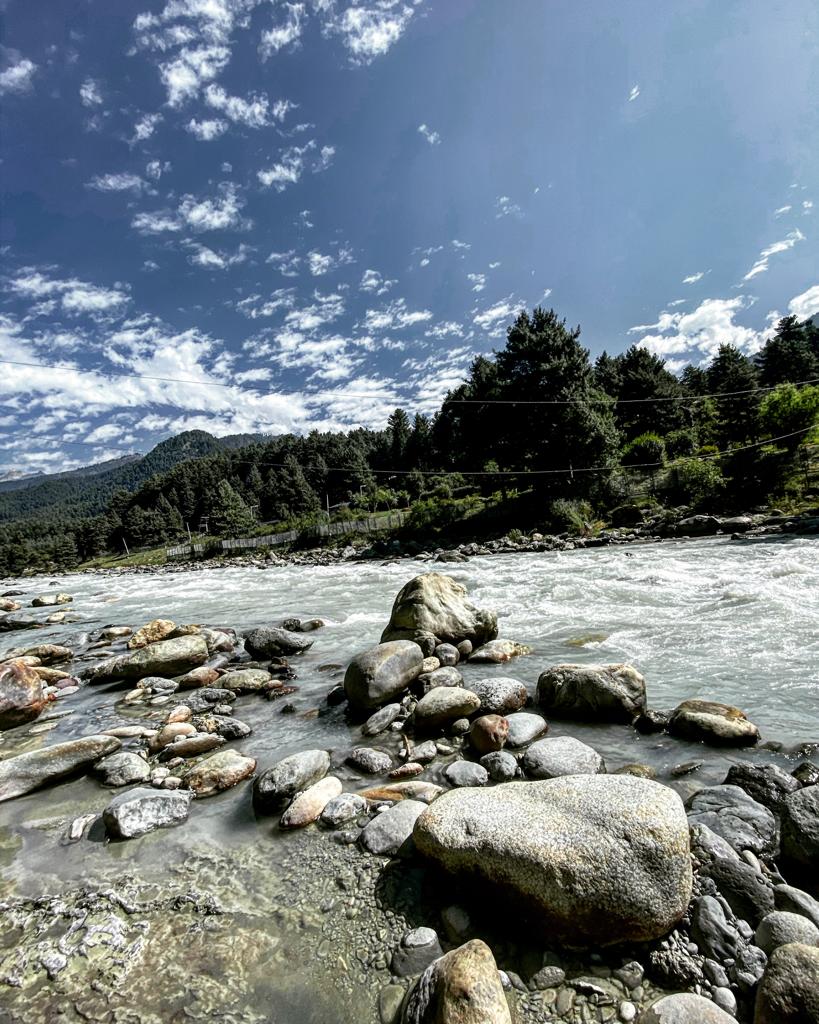 Pahalgam in Kashmir – A Captivating Himalayan Retreat
Are you a traveler longing to escape to a peaceful wonderland where the beauty of nature is boundless? Look no further than Pahalgam, a stunning town Situated in the captivating landscapes of Kashmir. Get ready to embark on an enchanting journey through the wonders of this Himalayan retreat as we reveal the hidden treasures that make Pahalgam a must-visit destination.
Discovering Pahalgam: A Paradise in Kashmir
Located in the heart of the Indian state of Jammu and Kashmir, Pahalgam is a picturesque paradise that calls out to travelers seeking a break from the busy world. Surrounded by the majestic snow-covered Himalayas, this charming town emanates a tranquil and naturally beautiful atmosphere that leaves all visitors in awe.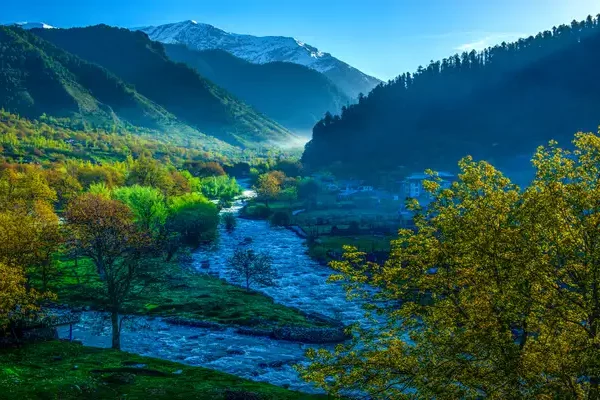 Breathtaking Scenery and Peaceful Surroundings
The true magic of Pahalgam lies in its scenic views and peaceful surroundings. As you wander through this mesmerizing Himalayan haven, you'll encounter sweeping vistas of lush green valleys, crystal-clear rivers, and pristine alpine forests that seem to envelop you with their serene charm.
A Variety of Accommodations: Finding Your Perfect Stay
Pahalgam warmly welcomes travelers of all types, offering a diverse range of accommodations to suit every preference and budget. Whether you're an adventure enthusiast seeking a rustic camping experience, a leisure seeker yearning for luxury in mountain resorts, or a budget-conscious traveler looking for cozy guesthouses, Pahalgam has it all.
The Allure of Luxury Mountain Resorts
Indulge in luxury as you pamper yourself in one of Pahalgam's exquisite mountain resorts. These lavish retreats offer a combination of modern comforts and breathtaking natural beauty. From rejuvenating spas to delectable cuisine and majestic views, these resorts guarantee an unforgettable stay amidst the splendor of the Himalayas.
Budget-Friendly Options: Cozy Guesthouses and Hotels
For travelers on a budget, Pahalgam provides a multitude of affordable options that don't compromise on comfort and convenience. These cozy guesthouses and hotels offer warm hospitality and essential amenities, ensuring a delightful stay without breaking the bank.
Unique Stays: Houseboats and Trekking Lodges
In Pahalgam, immerse yourself in unique experiences with stays in charming houseboats floating on the serene Dal Lake. Wake up to the gentle lapping of water and unparalleled views of mountains reflecting in the lake. Alternatively, embrace the adventurous spirit with trekking lodges that provide an authentic and rustic mountain experience.
Exploring Nature's Treasures: The Allure of Betaab Valley
Prepare to be enchanted by the breathtaking Betaab Valley, a natural wonder named after a Bollywood film shot in its captivating embrace. Surrounded by towering mountains, this valley is a perfect paradise for hiking, picnics, and photography expeditions. A must-visit destination in Pahalgam that will leave you spellbound.
Adventure Awaits: River Rafting and More
Calling all adventure seekers! Pahalgam offers a plethora of outdoor activities to satisfy your thrill-seeking soul. Dive into the exhilarating world of river rafting on the Lidder River, explore scenic hiking trails, or embrace the adrenaline rush with mountain biking and horseback riding – the possibilities are endless!
The Art of Rejuvenation: Spas and Wellness Centers
Amidst the breathtaking landscapes, Pahalgam hides hidden oases of relaxation – its spas and wellness centers. Treat yourself to soothing massages, refreshing facials, and tranquil yoga classes, and find solace in the healing energy of nature.
A Memorable Journey: Embrace Pahalgam's Soulful Culture
Pahalgam's rich cultural heritage is deeply ingrained in its existence. Discover the warmth of its people, savour traditional Kashmiri cuisine, and immerse yourself in the region's art and crafts. Engage in local festivals and celebrations to truly embrace the soulful culture of Pahalgam.
In Conclusion: Pahalgam – Where Dreams Meet Reality
Pahalgam effortlessly turns dreams into reality. From its enchanting landscapes to its diverse accommodations and thrilling adventures, it offers an experience that will stay in the hearts of every traveler. So pack your bags, set your sights on Pahalgam, and open the door to a world of serene Himalayan beauty that awaits your embrace.