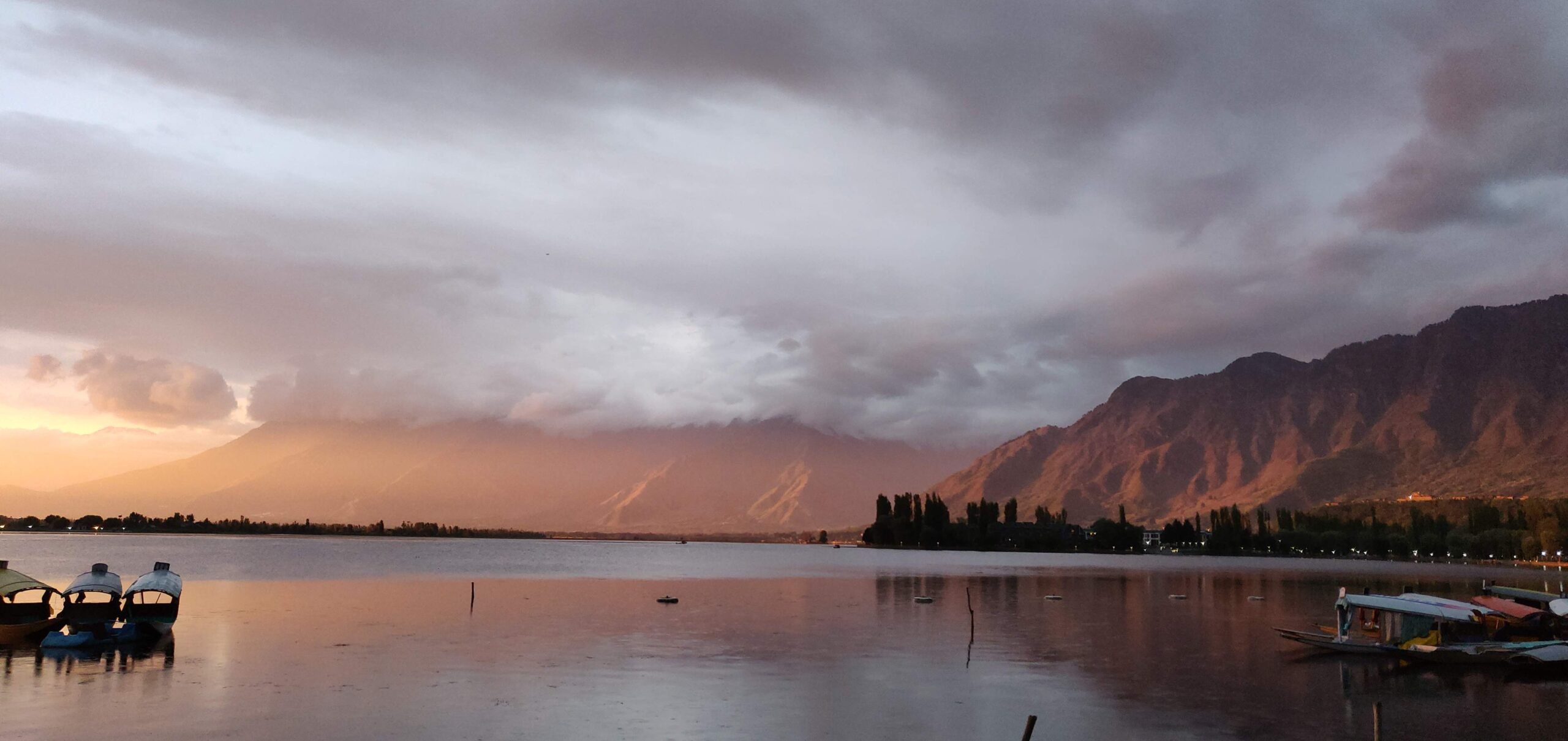 Top 5 Hostels for Travelers in Kashmir
Kashmir, often referred to as "Paradise on Earth", is a dream destination for travellers and adventure seekers. This Beautiful region, known for its breath taking landscapes and warm hospitality, offers a unique experience for those who want to explore its beauty on a budget. Whether you're a student on a tight budget, a backpacker with wanderlust, or simply looking for a cost-effective way to experience the enchanting charm of Srinagar and its surroundings, hostels in Kashmir are the answer to your accommodation needs. In this blog post, we'll guide you through the Top 5 Hostels for Travelers in Kashmir, ensuring you have a memorable stay while exploring this stunning part of India.
1. Free Hostel for Travelers in Kashmir: YHAI Srinagar Hostel
So, For travellers seeking an economical yet comfortable option in Srinagar, the Youth Hostel Association of India (YHAI) Srinagar Hostel is an ideal choice. This hostel, run by a renowned organization, aims to provide quality accommodation to travelers at affordable rates. While it's not entirely free, the YHAI Srinagar Hostel offers incredibly budget-friendly rates for members. The hostel is well-maintained, and you'll find dormitory-style rooms with all essential amenities.
Also, The YHAI Srinagar Hostel is not just about affordability; it also offers the opportunity to meet like-minded travellers, making it a hub for social interaction and shared experiences. Situated amidst the serene surroundings of Srinagar, you'll be in close proximity to the famous Dal Lake and many tourist attractions. The staff is welcoming, and they can help you with local travel tips and arranging excursions, making your stay enjoyable and hassle-free. So, if you're looking for a free hostel for travellers in Kashmir, consider joining YHAI and experiencing a budget-friendly adventure in the valley.
2. Best Hostel for Travelers in Kashmir: Zostel Srinagar
Zostel Srinagar, without a doubt, is among the best hostels for travellers in Kashmir. This backpacker's haven has carved a niche for itself when it comes to affordable yet top-notch accommodation options. Located in the heart of Srinagar, Zostel offers an excellent mix of comfort, ambiance, and value for money. With clean and cosy dormitories, private rooms, and a range of amenities, this hostel ensures you have a memorable stay.
The vibrant common areas at Zostel Srinagar are perfect for socializing and swapping travel stories with fellow adventurers. Also, You can savour delicious local cuisine at the in-house café and even enjoy a cup of traditional Kashmiri tea. The hostel organizes various activities and tours, giving you the opportunity to explore the exquisite surroundings of Srinagar. With its welcoming staff and excellent facilities, Zostel Srinagar is undoubtedly the best hostel for travellers in Kashmir, offering an experience that will stay with you forever.
3. Hostels in Srinagar for Students: Blooming Dale Hotel & Hostel
For students traveling on a budget, the Blooming Dale Hotel & Hostel in Srinagar is a great choice. This place offers affordable dormitory-style accommodation while maintaining a comfortable and friendly environment. Located in a serene location, the hostel provides a perfect backdrop for studying or unwinding amidst nature.
The Blooming Dale Hostel is known for its peaceful atmosphere, making it a conducive space for students who need some quiet time to prepare for exams or simply relax. Moreover, The hostel staff is attentive and offers guidance on local attractions and activities. With its proximity to major educational institutions, this hostel is a great option for students visiting Srinagar and looking for budget-friendly accommodation that doesn't compromise on comfort.
4. Backpackers' Hostel Srinagar: Naaz Kashmir Backpackers
Naaz Kashmir Backpackers is a gem for all the backpackers exploring Kashmir. This delightful hostel offers a comfortable and budget-friendly stay right in the heart of Srinagar. The dormitories and private rooms are clean and well-maintained, ensuring a pleasant stay for travellers on a budget.
The real highlight of Naaz Kashmir Backpackers is the warm and welcoming staff who go the extra mile to make your stay memorable. They can assist you with local travel tips, adventure planning, and even help you organize treks, hikes, and cultural experiences. Also, The common areas are ideal for mingling with fellow travellers and sharing your travel tales. If you're a backpacker looking for a cozy and affordable place in Srinagar, Naaz Kashmir Backpackers should be at the top of your list.
5. Budget-Friendly Hostel in Kashmir: New Shaheen Backpackers
If you're seeking a budget-friendly hostel in Kashmir without compromising on quality, New Shaheen Backpackers in Srinagar is an excellent choice. This hostel provides travelers with clean and comfortable dormitories at affordable rates. Located in a convenient part of the city, it's easy to explore the local attractions, markets, and eateries from here.
New Shaheen Backpackers is renowned for its friendly staff and a relaxed, laid-back atmosphere. The hostel is designed to encourage interaction among guests, making it an excellent choice for solo travelers or those who enjoy meeting new people. You can also join their organized tours, which offer an immersive experience in Kashmir's culture and natural beauty. For travellers on a budget, New Shaheen Backpackers strikes the perfect balance between affordability and a fulfilling travel experience.
Conclusion
Kashmir's captivating beauty is no longer out of reach for budget-conscious travellers, thanks to a range of affordable hostels and accommodations. Whether you're a student, a backpacker, or simply a traveller on a tight budget, the Top 5 Hostels for Travelers in Kashmir and its surroundings offer comfort, affordability, and unique experiences. From the YHAI Srinagar Hostel for those seeking a free or budget-friendly option to Zostel Srinagar, the best hostel for travellers, and other fantastic options like Naaz Kashmir Backpackers, New Shaheen Backpackers, Backpacker's Den, and the Nightingale Group of Houseboats, you'll find a range of accommodations that cater to your preferences and pocket.
So, pack your bags and embark on a journey to the "Paradise on Earth". Make the most of these Top 5 Hostels for Travelers in Kashmir to create lasting memories while exploring this incredible region. With comfortable accommodations, welcoming staff, and the chance to meet fellow travellers, your trip to Kashmir will be nothing short of magical, even on a shoestring budget. Enjoy your adventure in this breath taking part of India and experience the warmth and charm of Kashmir without breaking the bank.
Also,  Read Mountains in Kashmir.