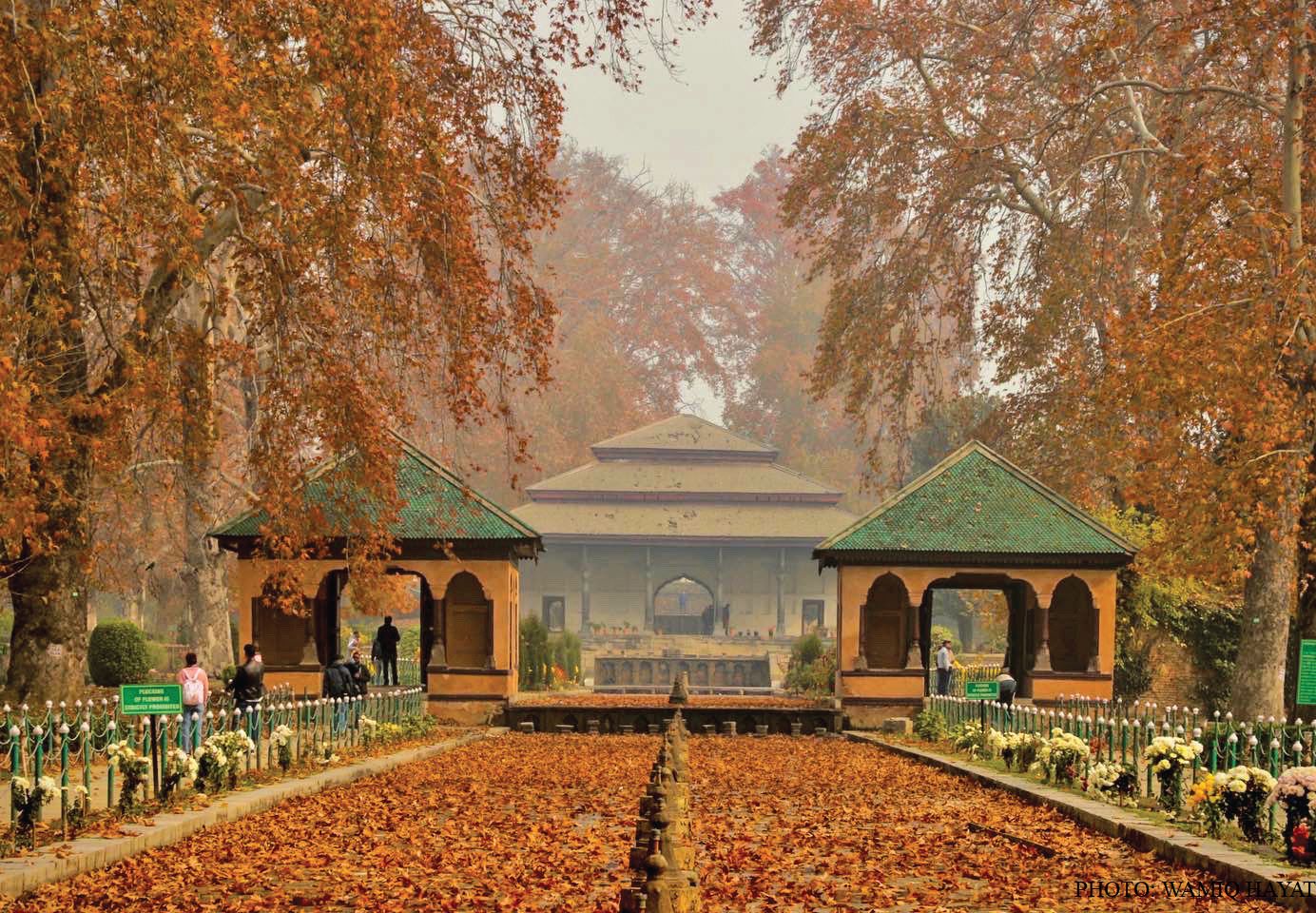 Witness the Best of Kashmir in November 2023 With the Best Travel Guide
When you think of Kashmir, a vision of lush landscapes set against the backdrop of majestic mountains likely comes to mind. However, if you're planning to visit Kashmir in November 2023, you're in for a completely different yet equally enchanting experience.
Discovering Kashmir in November: A Unique Beauty
In November, Kashmir undergoes a remarkable transformation as autumn gracefully transitions into winter. The vibrant colors of autumn blend with the anticipation of snowfall, creating a magical ambiance that is nothing short of a dream.
Exploring Kashmir in November 2023: A Breathtaking Experience
Kashmir offers a plethora of places to explore in November. From meadows to glaciers, towering trees to apple orchards, and snow-capped mountains to serene valleys, every corner of this paradise beckons you to discover its wonders. Whether you're embarking on a solo adventure, a family vacation, or a romantic honeymoon, the memories created in Kashmir during November will remain etched in your heart forever.
Your Kashmir Travel Guide for November 2023
With so much to see and do, planning your Kashmir trip in November requires careful consideration. To help you make the most of your visit, we've curated a comprehensive travel guide with all the essential information you need before packing your bags.
November Weather in Kashmir
Kashmir in November boasts perfect weather with minimal crowds. Daytime temperatures range from 15°C to 19°C, offering a comfortable environment for sightseeing and a variety of adventure activities. Whether you're interested in trekking, camping, taking a Gondola cable car ride, river rafting, horse riding, or more, the crisp November air is just right.
Getting to Kashmir in November 2023
By Public Transport (Bus and Train): If you prefer bus travel, you can board a bus operated by JKSRTC or other private buses from Delhi or Chandigarh. Traveling by train to Srinagar requires a journey to Jammu, as Srinagar doesn't have its own railway station. Jammu Tawi railway station, approximately 270 km from Srinagar, connects to Delhi and other major cities. From Jammu, you can take a taxi to reach Srinagar or other destinations in Kashmir.
By Flight: The quickest and most comfortable way to reach Kashmir in November is by air. Srinagar has its own airport, Sheikh Ul Alam International Airport, situated around 10 km from the city center. This airport offers excellent connectivity to various states and cities across India, including Chandigarh, Delhi, Mumbai, Pune, Bangalore, and Kolkata, with both direct and connecting flights. Upon arrival in Srinagar, you can easily hire a taxi to reach your desired destination.
By Private Taxi: Travelers interested in reaching Kashmir by private taxi or renting one for self-driving can start their journey from Delhi or Srinagar. Taking National Highway 1-A to reach Kashmir provides the opportunity to pass through the iconic Jawahar Tunnel.
By Bike: A bike trip to Kashmir in November is an excellent idea due to favorable road conditions and weather. Starting your journey from Delhi, you can take NH 44, passing through Karnal, Ambala, Ludhiana, Jalandhar, Pathankot, Patnitop, and Anantnag, ultimately reaching Srinagar.
Best Places to Visit in Kashmir in November 2023
While Kashmir is naturally stunning throughout the year, we've compiled a list of the best places to visit in Jammu & Kashmir in November:
Betaab Valley: This picturesque destination offers breathtaking views of snow-covered mountain peaks, pine and deodar forests, and a quaint bridge and garden that are truly a treat for the eyes.
Yusmarg: Named after Jesus ("Yus" meaning Jesus and "Marg" meaning meadow), this place immerses you in a unique landscape surrounded by blossoming trees and plants, providing a serene escape from the crowds.
Shalimar Bagh Mughal Garden: Created by Emperor Jahangir for his beloved wife Nur Jahan, this garden's impeccable beauty will leave you wonderstruck. It boasts four terraces and a dramatic canal for Instagram-worthy photos.
Dachigam National Park: Wildlife enthusiasts can spot Hangul, an endangered species of red deer, as they explore this national park. The Sangargulu Valley is an ideal trekking destination, where you might also spot koklass pheasants and leopards.
Sonmarg: This stunning destination showcases the meandering Sindh River, while the Thajiwas Glacier, situated at an altitude of 2799 meters, offers incredible views. Emerald meadows, clear blue skies, and splendid mountains make it perfect for nature lovers and photographers.
Kupwara: Located 90 km from Srinagar, Kupwara is a hidden gem with pleasant weather in September. It features lush surroundings, glistening lakes, and streams weaving through meadows. Kupwara's alpine mountains add to its charm.
Kishtwar: Known as the land of sapphire and saffron, Kishtwar offers spectacular scenery, spirituality, and adventure opportunities. The pleasant September weather enhances the experience, with lofty mountains, lush valleys, grasslands, and flowing rivers creating a captivating backdrop.
Activities to Enjoy in Kashmir in November 2023
There's no shortage of exciting activities to partake in during your November trip to Kashmir:
Ride a Gondola Cable Car: Experience the breathtaking views of the valley and snow-capped mountains from the heights of a gondola cable car ride. The fine November weather showcases the valley's natural beauty, with shades of green and colorful flowers on display.
Indulge in Adrenaline-Pumping Activities: Kashmir is an adventurer's paradise, offering activities like trekking to the Kashmir Great Lakes, Tarsar & Marsar Lakes, the Gangabal Lake Trek, Gondola rides in Gulmarg, river rafting in the Lidder River, fishing, angling, jeep safaris in Dachigam National Park, and camping at various scenic spots.
Relish Local Kashmiri Cuisine: September is an ideal time to explore the diverse and delicious Kashmiri cuisine. Don't miss dishes like Rogan Josh, Dum Aloo, Goshtaba, Runwagan Tschaman, Riste, Nader ti Gaad, and many more.
Enjoy a Ride on a Shikara: Glide serenely on Dal Lake or Nigeen Lake on a Shikara (traditional wooden boat) and witness mesmerizing sunrises and sunsets.
Shop for Souvenirs: Explore local markets for souvenirs such as Pashmina shawls, traditional handicrafts, spices, Kashmiri Lac ornaments, saffron, apples, and more.
Indulge in a Heritage Tour: Discover Kashmir's rich heritage by visiting historic forts, palaces, gardens, and shrines. Explore places like Pari Mahal, Hari Parbat Fort, Mughal Gardens, Shehr-e-Khaas, Sheesh Mahal, and Mamleshwar Temple to delve into the region's architectural and historical grandeur.
Stay in a Houseboat: Opting for accommodation in a houseboat in Kashmir is a unique and enriching experience. Docked in Dal Lake, these floating abodes are steeped in traditional charm and offer a taste of warm Kashmiri hospitality.
Planning Your Trip to Kashmir in November
To ensure a smooth and enjoyable trip to Kashmir in November, some important preparations are necessary. Here's a checklist to help you plan your journey:
Clothes to Pack for Kashmir in November:
Raincoat and waterproof pants
Cotton T-shirts, trousers, socks, pyjamas, jeans
Windcheater
Woolen clothes for chilly nights
Footwear:
Waterproof hiking shoes
Sneakers
Slippers
Sports shoes
Documents:
Passport (if applicable)
Government-issued ID (voter ID, driving license, Aadhar card, etc.)
Passport-sized photographs
Route map
Other Essentials:
Sunscreen with SPF 50
Moisturizer and lip balm
Power bank
Rechargeable torchlight
Tripod and waterproof camera case
Dry fruits, chocolates, chewing gum
Basic medicines for common ailments
First-aid bandages
By following this guide and checklist, you can make the most of your November trip to Kashmir. The region's unique charm and diverse experiences await, whether you're a solo traveler, honeymooner, or a family seeking unforgettable moments. For further assistance with your Kashmir trip, feel free to reach out to us. Happy traveling!
Do's and Don'ts in Kashmir
Do's in Kashmir:
Carry your passport.
International tourists should contact their embassy in case of legal issues.
If you decide to hire a guide for sightseeing, choose one with a license.
Carry a waterproof laminated card with your details, including your name, address, blood group, or any medical information.
Don'ts in Kashmir:
Avoid carrying excessive cash, as there are plenty of ATMs in Kashmir.
Refrain from lending money to strangers.
Solo women travelers should avoid venturing out during odd hours.
Frequently Asked Questions
What is the ideal season to plan a trip to Kashmir? The ideal season for a trip to Kashmir depends on your preferences. While summer (May to September) offers pleasant weather, autumn (October to November) showcases breathtaking fall foliage. Winter (December to February) is perfect for snow enthusiasts.
What are the best activities to enjoy in Kashmir in November? In November, you can indulge in activities like trekking, camping, Gondola cable car rides, river rafting, horse riding, and more.
What are the best places to visit in Kashmir in November? Some of the best places to visit in Kashmir in November include Betaab Valley, Yusmarg, Shalimar Bagh Mughal Garden, Dachigam National Park, Sonmarg, Kupwara, and Kishtwar.
What are the offbeat places to visit in Kashmir in November? Offbeat destinations in Kashmir to explore in November include Bangus Valley, Seemab Valley, Sattbarran Kalaroos, Lolab Valley, Chandigham, and Machail Mata.
Weather Questions:
Is there snow in Kashmir in November? While snowfall typically begins in late November or December, November in Kashmir offers the beauty of autumn with colorful landscapes.
Which is the most beautiful place to visit in Kashmir? Kashmir is full of stunning places, but the title of the most beautiful place is subjective. Some popular contenders include Gulmarg, Pahalgam, and Sonmarg.
What can I buy in Kashmir? Kashmir offers a variety of souvenirs to buy, including Pashmina shawls, traditional handicrafts, spices, Kashmiri Lac ornaments, saffron, apples, and more.
Is November a good time to visit Kashmir? Yes, November is a good time to visit Kashmir, especially if you want to experience the beauty of autumn and enjoy outdoor activities in pleasant weather.
How is November month in Kashmir? In November, Kashmir experiences Chilled weather, making it suitable for outdoor activities in the day like trekking, sightseeing, and enjoying the region's natural beauty.
Does Kashmir receive snowfall in November? Kashmir typically does not receive snowfall in early days of November. Snowfall in the region usually begins in late November or December.