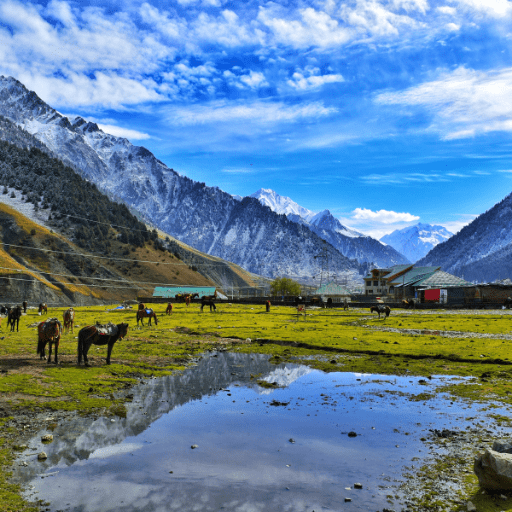 Bangus Valley in Kashmir: A Guide
If you're thinking of a perfect place to visit in Jammu and Kashmir, you can't go wrong with Bangus Valley. It's a hidden treasure waiting to be discovered. This guide will take you on a journey through this remarkable destination.
Where is Bangus Valley?
Bangus Valley is like a secret garden in Jammu and Kashmir. It's been away from the crowds for a long time, but now it's gaining popularity. It's in Handwara, District Kupwara, just 48 kilometers from Kupwara town. This place is as beautiful as Gulmarg and Pahalgam, but it's cleaner and less crowded.
When you step into this stunning Valley, you'll be amazed. It's full of green fields and tall trees. It's like a painting made by nature itself. You'll feel peace and wonder all around you.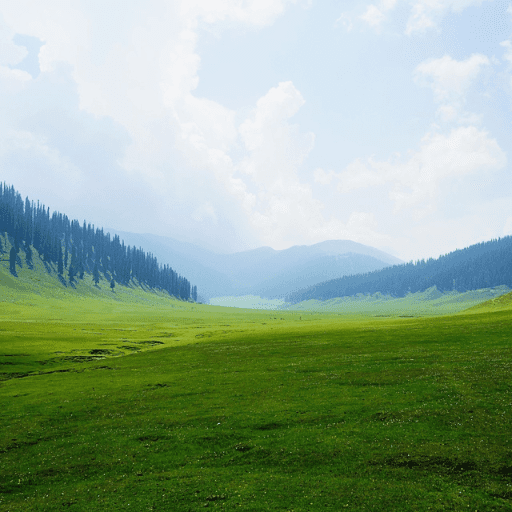 Green Meadows and Majestic Hills
What makes this Valley special are its green meadows and beautiful hills. The valley blooms like a flower in the summer, and it's a sight to behold. There are streams and rivers that add to its beauty. In winter, everything turns white with snow, making it a winter wonderland.
How to Get to Bangus Valley
Air, Train, or Road
Getting to Bangus Valley is quite simple. You can fly to Sheik Ul Alam International Airport in Srinagar, which is around 90 kilometers away. If you prefer the train, the nearest railway station is Baramulla, just 64 kilometers from Kupwara. Many people also choose to drive despite the rough roads leading to Bangus Valley. Efforts are underway to make the roads better for tourists.
Best Time to Visit
Year-Round Beauty
Bangus Valley is beautiful all year long. But if you want to see lush green landscapes, visit between April and September.
What to Do in Bangus Valley
There's so much to do in this Valley. You can hike and explore the valley on your own. In the past, you needed permits, but now it's easier for tourists. You can also camp at the Bangus Camping site and see the valley up close.
More to Explore
While you're in the area, there are some other great places to check out:
Valley of Seemab: Just 4 kilometers from Kupwara, it offers natural beauty and activities like rock climbing and trekking.
Lolab Valley: Known for its green woods and meadows, it's a unique place with deep forests and valleys.
Viewpoint Sadhna Pass: This mountain range in the Himalayas connects Kupwara to the rest of the Kashmir valley. It's famous for its ancient fairy tale.
This Valley  is a place of natural beauty, rolling meadows, and streams full of trout. Experts even think it could become home to Asia's biggest golf course. It's a destination that's ready for you to explore, offering a piece of paradise in the heart of Jammu and Kashmir. So, what are you waiting for? Pack your bags and experience the magic of Bangus Valley with Kashmirtickets.com !
See Our Top Packages here!
Also Read about Top Ten Places To Visit In Kashmir.