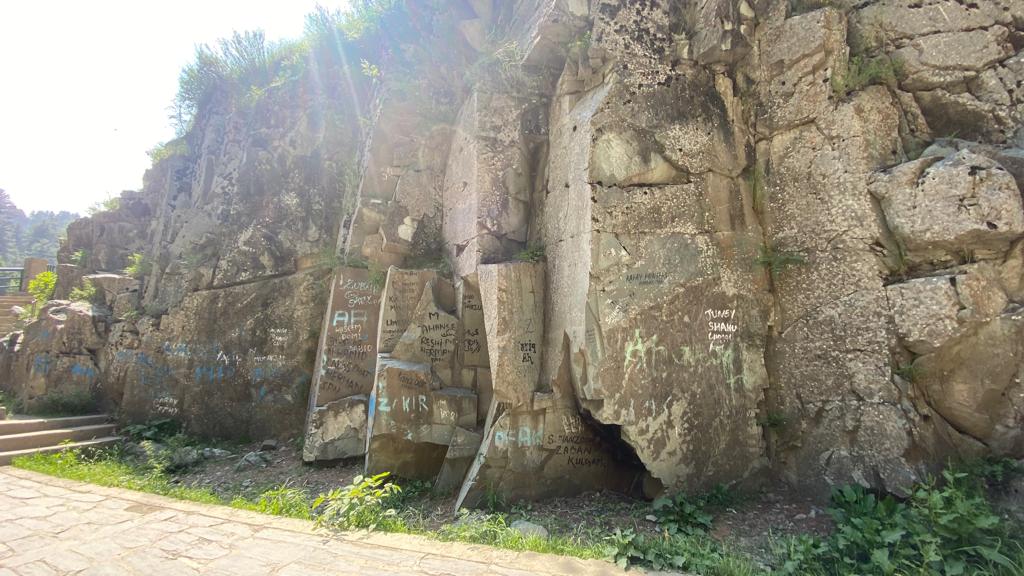 Aharbal Waterfall in Kashmir
Aharbal Waterfall in South Kashmir
Aharbal waterfall, also known as the Niagara Falls of Kashmir, is one of the most beautiful waterfalls in the Indian-administered union territory of Jammu and Kashmir. It is situated in the Kulgam district, about 75 kilometers from Srinagar, the capital city of Jammu and Kashmir. The waterfall is formed by the Veshu River, which originates from the Pir Panjal mountain range and flows through the dense forests of the region.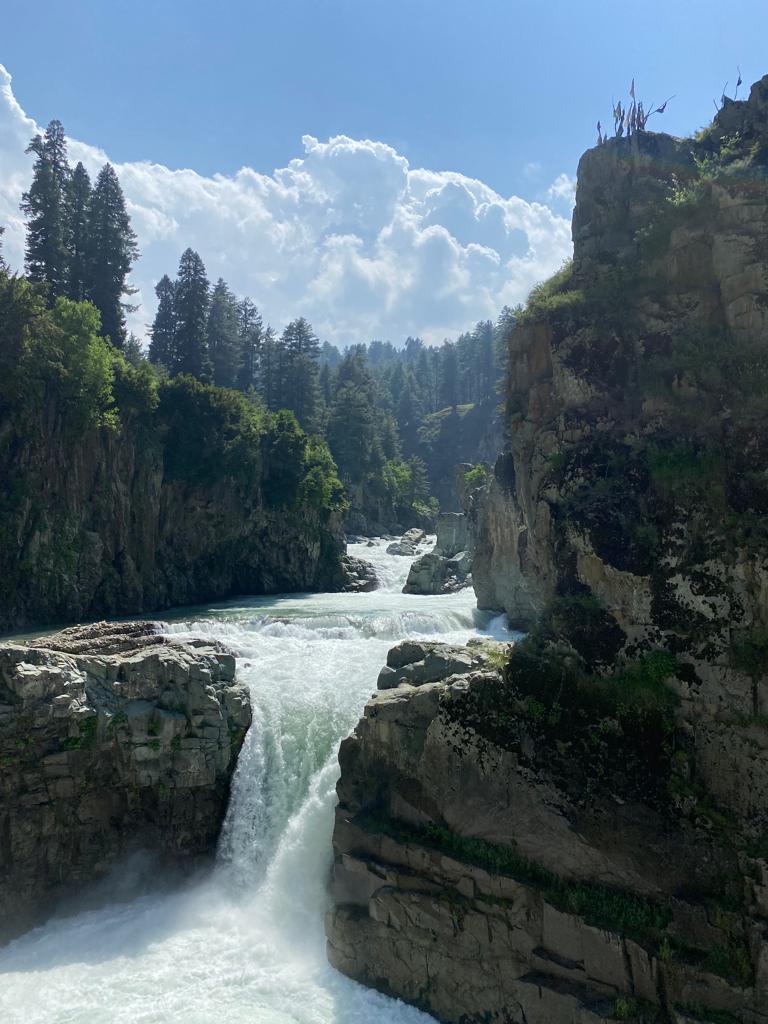 Aharbal Waterfall Height
The Aharbal waterfall is about 24 meters high and is surrounded by lush green forests, making it a perfect destination for nature lovers. The sound of the falling water can be heard from a distance, and as one gets closer to the waterfall, the sound becomes louder and more enchanting.
The waterfall is accessible through a well-maintained road, which is surrounded by apple orchards and pine forests. Visitors can park their vehicles near the waterfall and walk to the viewing point, which provides a stunning view of the waterfall. The waterfall is at its best during the monsoon season when the river is in full flow.
In addition to its natural beauty, Aharbal waterfall also holds religious significance. According to legend, it is believed that the Pandavas, the heroes of the Indian epic Mahabharata, visited this place during their exile. It is also believed that the saint Syed Ali Hamdani, who is highly revered by the people of Kashmir, meditated at this place.
The Aharbal waterfall is not only a popular tourist attraction but also a source of hydroelectric power for the region. The Veshu River, which flows through the waterfall, is an important source of water for irrigation and drinking purposes.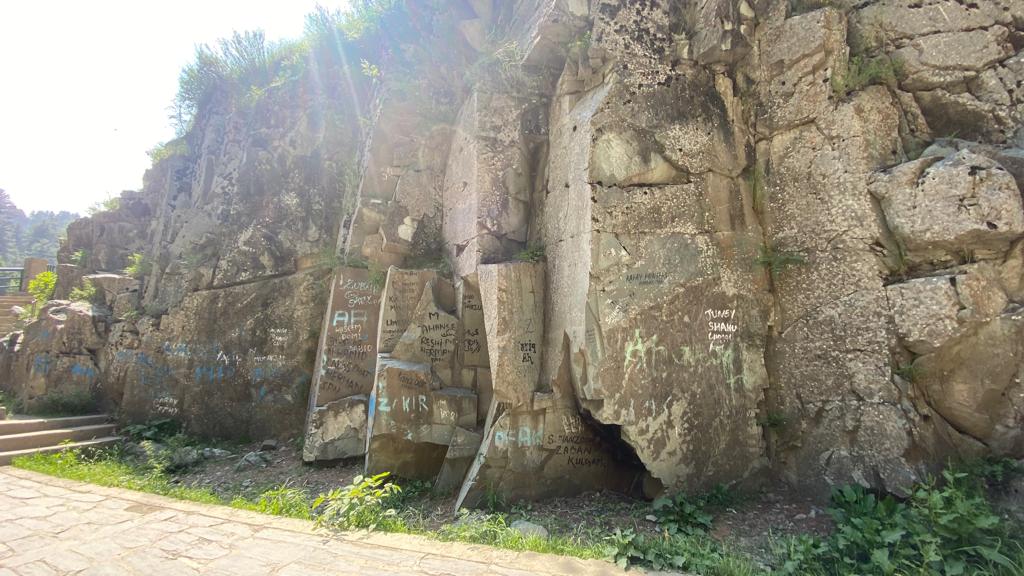 In conclusion, Aharbal waterfall is a must-visit destination for anyone visiting Jammu and Kashmir and the best time to visit is through the summer