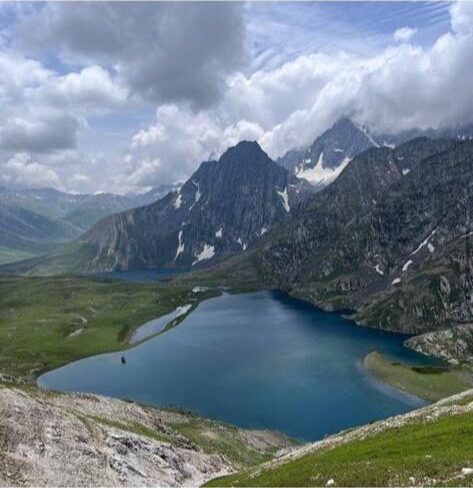 The Great Lakes Trek in Kashmir
The Great Lakes Trek in Kashmir is a popular trekking route that takes you through some of the most stunning alpine lakes in the Kashmir region of India. The trek usually takes around 7-8 days to complete and covers a distance of approximately 72 kilometers.
The trek begins at the foothills of the Sonamarg valley and takes you through a series of alpine meadows, dense forests, and high altitude mountain passes, before finally culminating at the Gangbal Lake, which is considered to be one of the most beautiful lakes in the region.
Some of the other lakes that you will come across during the trek include the Vishansar Lake, the Kishansar Lake, the Gadsar Lake, and the Satsar Lake. Each of these lakes is known for its unique beauty and is a popular spot for camping and picnicking.
The best time to undertake the Great Lakes Trek in Kashmir is between the months of June and September, when the weather is pleasant and the snow has melted from the higher reaches of the mountains. However, it is important to note that the weather in the region can be unpredictable, so it is always advisable to check the weather forecast before embarking on the trek.
Overall, the Great Lakes Trek in Kashmir is a challenging but rewarding trek that offers some of the most breathtaking views of the region's natural beauty. It is definitely a must-do for any trekking enthusiast.