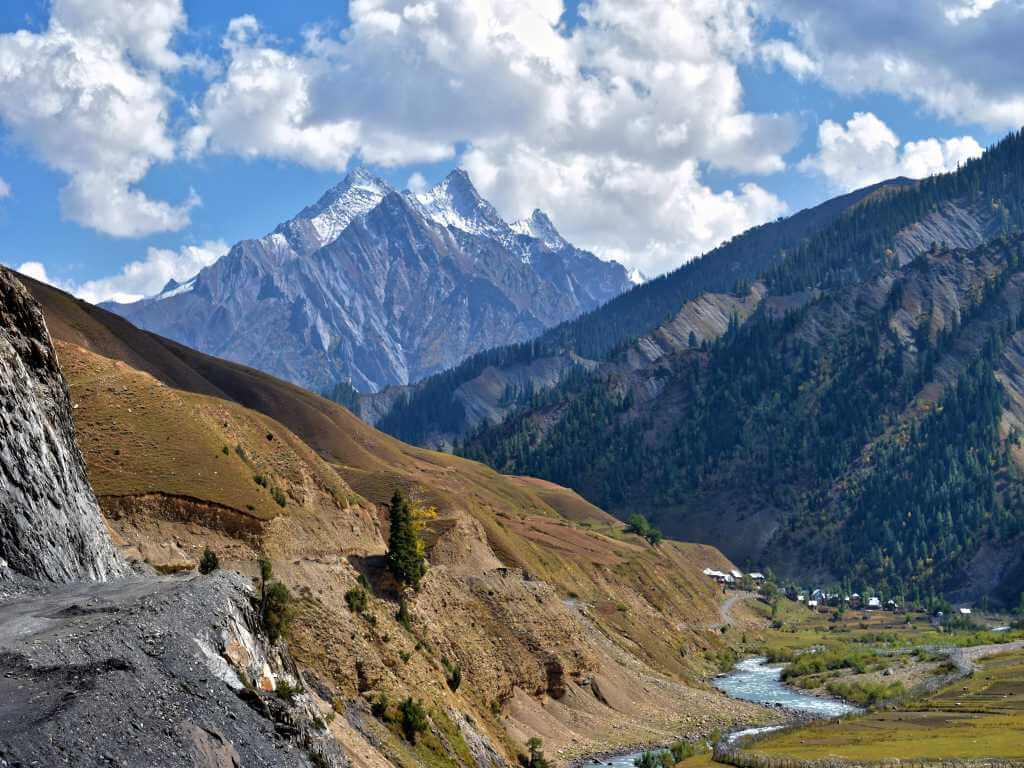 Gurez Valley in Kashmir : Everything You Need To Know
Gurez Valley in Kashmir: The Land of the Dard-Shins
Gurez Valley, often described as "The most beautiful of Kashmir's Margs" by Walter Lawrence, is a hidden gem located 127 kilometres from Srinagar. In the beauti
ful and Remote north of Kashmir, this valley awaits discovery. As you journ
ey through this offbeat destination, its unique geography will captivate you, with magnificent natural beauty, unspoiled forests, and numerous majestic lakes, including the renowned Patalwan Lakes and Gurez Valley Treks. Gurez is also the last sanctuary for the Dardic people in India, making it a truly unique and culturally rich destination.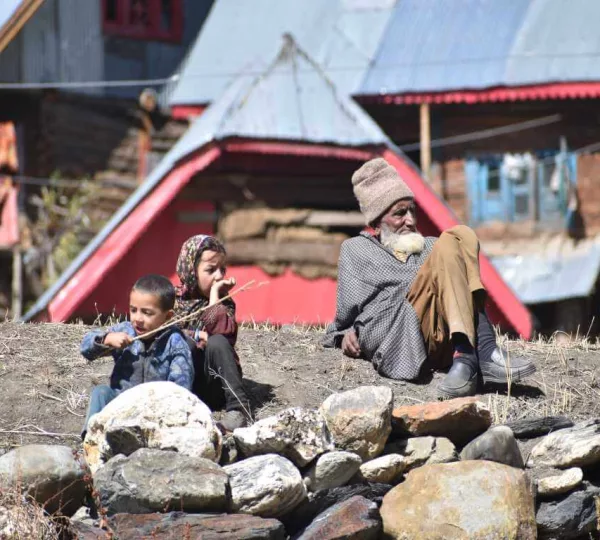 History and Culture: The Dard-Shin Tribe
Historically, Gurez was an integral part of ancient Dardistan and served as a crucial stop along the Silk Route, connecting the Kashmir Valley with Gilgit-Baltistan before extending further into China's Kashgar region. The inhabitants of Gurez are members of the Dard-Shin tribe, distinct from the Kashmiris, and they speak Shina, a language slowly fading into obscurity. These people share their ancestral ties with those in Gilgit-Baltistan, which is now in Pakistan. Their attire, customs, traditions, and cultural identity mirror their kinsmen across the Line of Control.
Today, Gurez, along with Tulail and Bagtore areas, is the last bastion for this unique ethnic group. They coexist harmoniously with the Indian Army stationed here, creating a rare pocket in Kashmir where the military maintains an excellent rapport with the local population, offering crucial support during emergencies, especially in the harsh winter months.
Gurez Valley Tour: Exploring the Dardic Culture
When you embark on a curated Gurez Valley Tour, you're delving into
this secluded paradise, discovering the history, culture, and heritage of the Dardic people. It's a fascinating glimpse into the lives of an ancient mountain tribe, where tradition and modernity coexist, offering a unique travel experience.

The Habba Khatoon Peak
The towering Habba Khatoon Peak stands as the crowning jewel of Gurez, a graceful pyramid-shaped mountain overlooking the village of Dawar. The Kishanganga River flows lazily against the backdrop of this majestic giant, creating an unforgettable sight. As the sun bathes the mountain's bare face in the evening, it transforms into a breathtaking spectacle. In the morning, the rising sun adds a mystical touch, enhancing the mountain's grandeur.
Habba Khatoon, in Gurez, is named after the 16th-century Kash
miri Poetess and legendary peasant-queen. Known as the 'Nightingale of Kashmir', her ballads, composed during her time of loss and separation after her husband's death, continue to resonate in the valley. Moreover, This mountain serves as a grand symbol of her Poetic Greatness, adding a layer of cultural significance to its natural beauty.

Crossing the Razdan Pass
To reach the heavenly Gurez Valley, you must embark on an uphill journey from the plains of Bandipora. Winding roads, coniferous forests, and emerald meadows lead you to the breathtaking Razdan Pass, the gateway to Gurez. Sitting at an elevation of 11,672 feet, it is the highest point on your journey through the Gurez Valley. The pass connects numerous remote areas, including those near the Line of Control, to the district headquarters in Bandipora, North Kashmir. Once a vital segment of the Silk Route, this offbeat road now serves as a crucial link connecting Gurez to the Kashmiri mainland.

Tulail Valley
The Tulail Valley, lying north of Gurez and parallel to the Line of Control, is an extraordinary, restricted region requiring special permissions due to its proximity to the border. As you drive along the Kishanganga river, you'll find a land that seems plucked from a folktale. Its captivating natural beauty is a unique blend of Ladakh's stark barrenness and Kashmir's lush greenery, resulting in breathtaking landscapes at every turn.
The route is dotted with picturesque villages like Sheikhpora, Badugam, Purana Tilail, and Angaikot, where the ethnic Dard-Shins have made their homes for centuries. Traditional wooden houses, constructed without nails in an ancient style, still stand in some of these villages. Isolated from the waves of modernization, the locals have preserved their unique traditions, lifestyles, and cultural identities.
A restricted motorable route links Tulail Valley to Kargil's Drass and Mushkoh Valley through the Kabul/Kaobal Gali pass. The region also has remote and forbidden mountain trails connecting it to Kashmir's Sonamarg.
One of the highlights of this experiential trip is the thrilling drive through the pass, offering breathtaking views of the surrounding mountains and valleys. On clear days, you can even catch a glimpse of Mount Harmukh, considered sacred by Hindus and the famous mountain from which K2, the world's second-highest peak, was first spotted in 1856. During winter, heavy snowfall blocks access to Gurez.
Four kilometers short of the pass, you'll find a shrine dedicated to Peer Baba, a revered local saint who arrived from Pakistan in 1933. His shrine, maintained by the Indian army, serves as another scenic pitstop on your journey.
Your Guide to Gurez Valley: FAQs
Where is Gurez Valley located, and how can you reach it?
Gurez Valley is situated in the northernmost region of Jammu and Kashmir, specifically in Bandipora District. The central township, Dawar, is approximately 125 kilometers from Srinagar and 85 kilometers from Bandipora. You can undertake the journey by road or, at times, rely on helicopter services that operate from Srinagar to Dawar. Since local cabs from Srinagar to Gurez are scarce, it's recommended to either book a private cab or arrange your journey using public share-taxis from Srinagar to Bandipora and then continue to Dawar.
What is the road condition from Srinagar to Gurez Valley?
The journey from Srinagar to Gurez takes around 6-7 hours by car, covering approximately 125 kilometers via Bandipora. The road conditions have significantly improved, but there are sections, especially the descent from the Razdan Pass, that might not be in the best shape. Overall, the roads are decent, and the journey is more comfortable in vehicles like Innovas rather than Sumos or Boleros.Please note that heavy snowfall at the pass closes the road during winter.
How can you reach Srinagar in Jammu and Kashmir?
Srinagar is well connected to major Indian cities via air, train, and road. The Sheikh Ul-Alam International Airport is the most convenient way to reach Srinagar by air. It has regular flights from several Indian cities, including Delhi, Mumbai, Bengaluru, Kolkata, Leh, Chandigarh, and more. The nearest railway station is Jammu Tawi, located 250 kilometers away from Srinagar. You can hire a taxi and
More Common Questions
Q1: What Permits are required for Gurez Valley? Are there any restrictions or permits needed to visit the region?
A: Indian nationals do not require any permits to visit Gurez Valley. You will, however, need to carry your Aadhaar Card and present it at Army check posts on the way from Srinagar to Gurez. Foreign nationals may face more stringent entry criteria and should contact the DC office in Bandipora for special permissions. Overseas Citizen of India (OCI) cardholders have relatively fewer restrictions.
Q2: What documents do I need to carry to visit Gurez?
A: For Indian nationals, carrying your original Aadhaar Card and presenting it at Army check posts when requested is essential. As for foreign nationals, they should follow the specific requirements and permissions for their visit.
Q3: What is the best time to visit Gurez Valley in North Kashmir? During this time, how are the weather conditions there?
A: The best time to visit Gurez Valley is during May-June and September-October. While July and August bring heavy rain, they also make the valley incredibly lush. During these periods, the weather is generally pleasant, with temperatures ranging from 5°C to 25°C. The Gurez Valley Trek is best done between June and August when daytime temperatures range from 10-15 degrees Celsius.
Q4: Is Gurez Valley open for tourists throughout the year?
A: Gurez Valley is not accessible year-round due to heavy snowfall on the Razdan Pass and harsh winter conditions. The region is generally open for visitors from May to October when the roads are clear and weather conditions are favorable.
Q5: Where to Stay in Gurez Valley? What kind of accommodation options are available in Gurez Valley?
A: Accommodation options in Gurez Valley are limited but include local guesthouses, small hotels, local homestays, and a guest house run by Jammu and Kashmir's tourism department. Luxury stays and star hotels are not available. Staying with locals is recommended for a more authentic experience. Reservations, especially during the summer season, are advisable.
Q6: Is there mobile network in Gurez Valley? What about internet connectivity?
A: Mobile networks and internet connectivity are available in the main towns and villages of Gurez Valley, with BSNL and Jio being the primary networks. However, signal coverage can be sporadic in some remote areas, and some locations may have limited or no network connectivity.
Q7: How is the Phone connectivity in Srinagar and other areas of Kashmir?
A: Srinagar and other areas of Kashmir have good mobile connectivity for major operators like Airtel, Jio, Vodafone Idea, and BSNL. Wi-Fi is also available in many hotels, cafes, and restaurants. However, connectivity may be intermittent in remote areas or during specific weather conditions.
Q8: What about electricity in Gurez Valley? Is electricity available?
A: Electricity coverage is available in most parts of Gurez Valley, but the supply can be irregular and limited. Many accommodations have their own generators for backup. It's advisable to carry battery power banks for electronic devices.
Q9: How is the local culture of Gurez Valley? Which indigenous communities live there?
A: The Dard-Shin or Shina people are the indigenous inhabitants of Gurez Valley. They have a rich cultural heritage, reflected in their attire, language, music, and dance. Their customs and traditions are integral to the region's cultural fabric. Visitors are encouraged to respect local customs, dress modestly, and seek permission before photographing locals.
Q10: Are foreign nationals allowed to visit Gurez Valley? Can I visit Gurez Valley as a foreigner?
A: Foreign nationals may require special permissions to visit Gurez Valley, and these permits are not guaranteed. Overseas Citizen of India (OCI) cardholders have relatively fewer restrictions and should inform the DC office of their travel plans.
Q11: Are there any trekking or hiking opportunities in Gurez Valley? Can I Trek in Gurez Valley?
A: Gurez Valley offers trekking opportunities, including the Gurez Valley Trek and the Patalwan Lakes Trek. Multi-day camping treks may require permission. Day hikes and shorter treks can be enjoyed in the region, but it's advisable to check with your trip operator or local guide.
Q12: What is the altitude of Gurez Valley and some of its main areas?
A: Dawar, the central township, lies at an altitude of 7,800 feet, with an average village altitude of about 8,000 feet above sea level. The Patalwan Lakes Trek reaches an elevation of 12,795 feet at the second Patalwan lake.
So, Check Out Our Kashmir Tour Packages in 2024
Also, Read Mountains In Kashmir.