Kashmir Tour Packages in September 2024
Welcome to Kashmirtickets.com, your ultimate source for unforgettable Kashmir tour packages in September 2024. As the summer warmth begins to wane, the immortal beauty of Kashmir truly comes to life. This post will guide you through the amazing world of Kashmir, providing you with all the information you need to plan your dream vacation. Explore the stunning Landscapes, Vibrant culture, and delicious cuisine of this heavenly destination with our expertly crafted Kashmir tour packages in September 2024.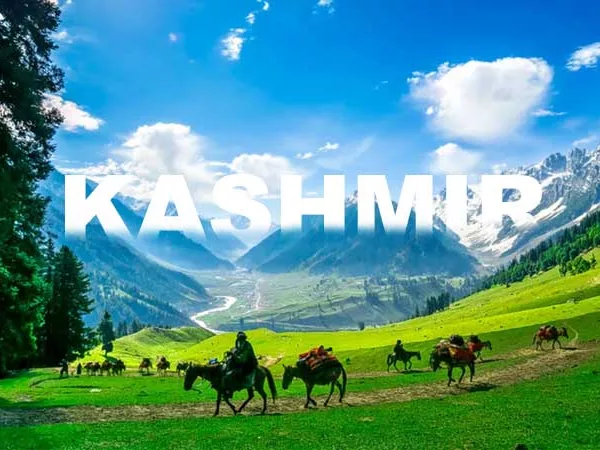 Kashmir in September 2024
Kashmir in September is nothing short of magical. The weather is pleasant, with clear skies and moderate temperatures. The lush valleys and blooming gardens are a sight to behold. It's the perfect time for nature enthusiasts and adventure seekers to experience the region's beauty. From Srinagar's majestic Dal Lake to the breathtaking vistas of Gulmarg and Pahalgam, September in Kashmir is a photographer's paradise.
In September, the region experiences post-monsoon freshness, making it ideal for outdoor activities. The landscape is lush and green, and the lakes are at their most pristine state. The pleasant daytime temperatures, ranging from 18°C to 25°C, make it comfortable for exploring without the scorching summer heat. The evenings cool down, creating a cozy atmosphere for leisurely strolls and enjoying local cuisine by a bonfire.
Kashmir Tour Packages in September 2024
Our Kashmir tour packages are designed to make your journey seamless and memorable. With options for every budget and preference, we offer a range of packages to cater to solo travelers, couples, and families. Immerse yourself in the rich culture and traditions of Kashmir while we take care of all the logistics, including accommodation, transportation, and guided tours.
We understand that planning a trip can be overwhelming, especially to a destination as diverse as Kashmir. That's why we offer hassle-free packages that include everything you need for a fantastic vacation. From the moment you arrive at the airport to the day you bid farewell, we ensure a smooth and enjoyable experience.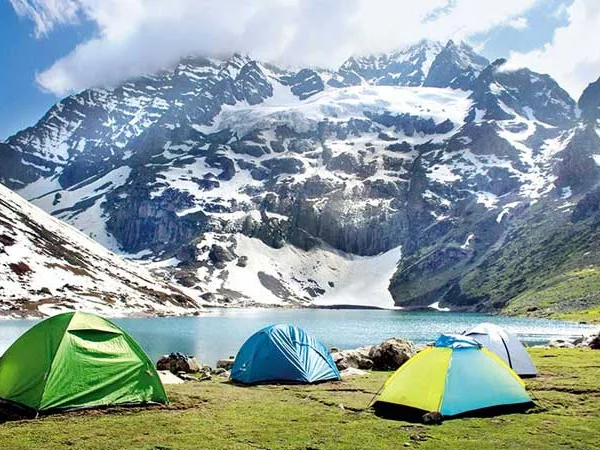 Your September Kashmir Experience in 2024
Our tour packages are curated to include the most iconic attractions in Kashmir. Visit the Mughal Gardens in Srinagar, embark on a Gondola ride in Gulmarg, and witness the pristine beauty of Betaab Valley in Pahalgam. These experiences will leave you with cherished memories of your September 2023 Kashmir tour.
When you choose one of our packages, you gain access to the hidden gems of Kashmir that may not be on the typical tourist itinerary. Our local guides, who have an intimate knowledge of the region, will take you to lesser-known but equally enchanting places. These off-the-beaten-path experiences will allow you to truly connect with the beauty and culture of Kashmir.
Customized Kashmir Tour Packages in September 2024
At Kashmirtickets.com, we understand that every traveller is unique. That's why our tour packages are customizable. Whether you prefer adventure activities, cultural immersion, or a leisurely getaway, we can tailor your itinerary to match your desires. Let us know your interests, and we'll create a personalized Kashmir tour package just for you.
Maybe you're an adrenaline junkie eager to conquer some of Kashmir's famous trekking trails. Or perhaps you're a foodie excited to savor the delectable Kashmiri cuisine. No matter your preferences, we can incorporate activities and experiences that align with your interests, ensuring a trip that's truly your own.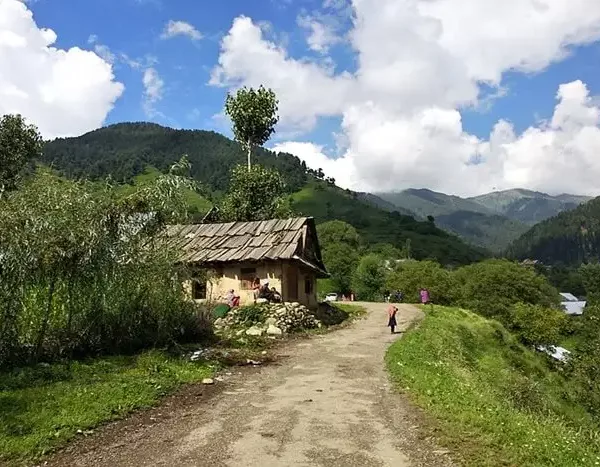 Planning Your September Trip to Kashmir in 2024
Planning a trip to Kashmir in September is a breeze with our expert guidance. We'll assist you in obtaining any necessary permits, and our team of experienced local guides will ensure you make the most of your visit. Pack your bags and leave the rest to us!
Our team is dedicated to making your journey stress-free. We provide detailed itineraries, travel tips, and insights into local customs and etiquette. With our support, you can focus on enjoying your vacation without the hassle of planning every detail.
Safety and Security 
Kashmir is a safe and welcoming destination for tourists. Our team continuously monitors the local situation to ensure your safety throughout your stay. We also provide valuable tips on staying safe and respecting local customs.
Kashmirtickets understand that safety is a top concern for travellers, and we take it seriously. We maintain close communication with local authorities and have established protocols to address any unexpected situations. Your well-being is our priority.
 FAQs
Have questions about your Kashmir tour Packages in September 2024? We've got answers. Explore common queries such as "How much does a Kashmir trip cost?" and "What should I wear in Kashmir?" in our FAQs section.
Here are some more questions we frequently encounter:
How much does a Kashmir trip cost?
A vacation to Jammu and Kashmir for one week usually costs around ₨17,248 for one person. So, a trip to Jammu and Kashmir for two people costs around ₨34,496 for one week. A trip for two weeks for two people costs ₨68,992 in Jammu and Kashmir.
Is it safe to travel to Kashmir?
Tourism authorities have made a global announcement affirming that Kashmir is now as secure as any other destination worldwide. It has earned the status of a safe zone, attracting a substantial influx of tourists, including a recorded 2 million visitors in 2011, which includes foreign tourists. Several countries have also revised their travel advisories to be more favorable towards Kashmir. Over the past four years, the people of Kashmir have been experiencing a period of tranquility and economic growth, thanks to the burgeoning tourism industry.
Kashmir is a place to visit all the year round. It wears unique looks in all four seasons of the year, namely spring, summer, autumn and winter. In spring season, the valley looks multihued with flowers of vivid colors and varieties. Summer days are refreshing with lush green meadows while autumn season is characterized by fruit laden trees. Winter season is the best time to indulge in snow sports over snow clad valley. So, it would be better if you could visit Kashmir in all the four season to witness four different views of the valley which looks like a picture straight out of a fairytale. Otherwise, choose your favorite season to visit the valley at your convenience.
Which adventure sports and activities can you enjoy in Kashmir? Kashmir offers an extensive selection of thrilling pursuits, including paragliding, water sports, river rafting, cycling, fishing, mountaineering, golfing, ice-skating, heli-skiing, trekking, gondola rides, camping, pony rides, and more.
Road distances between the important destinations are given below:
Srinagar to Gulmarg : 54 km /34 miles
Gulmarg to Pahalgam : 147 Km/ 91 Miles.
Pahalgam to Jammu : 284 Km/ 176 Miles.
Jammu to Srinagar : 293 Km / 182 Miles.
Srinagar to Sonmarg : 79 Km/ 49 Miles.
Sonmarg to Gulmarg : 133 Km/ 83 Miles.
Pahalgam to Sonmarg : 171 Km/ 106 Miles.
Pahalgam to Gulmarg : 149 Km/ 92 Miles.
What are the top attractions worth exploring in Kashmir?
Kashmir boasts a wide array of tourist destinations, encompassing both well-known and hidden gems. While Srinagar, Gulmarg, Sonmarg, and Pahalgam are among the widely recognized places to visit in Kashmir, the region also harbors numerous captivating yet lesser-explored locations like Krishnasar Lake, Aru Village, Kokernag, Verinag, the enchanting Lolab valley, and the list goes on."
Kashmir is widely known for good numbers of beautiful fresh water and high altitude lakes. Popular lakes located in the valley are Dal Lake, Nagin Lake, Wular Lake, Manasbal Lake, Krishnasar Lake Mansar Lake, Sruinsar Lake, Pangong Lake, Tso Moriri Lake, Tso Kar Lake, Gangabal Lake, etc.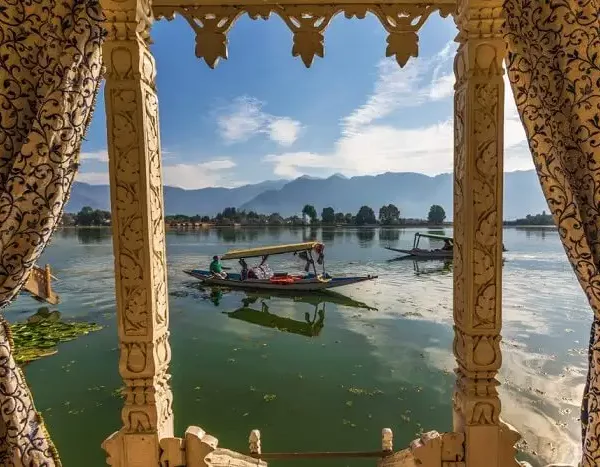 Book your Kashmir tour packages in September 2024
Your dream Kashmir tour in September 2024 is just a click away. Explore our range of Kashmir tour packages, and get ready for a journey filled with natural beauty, cultural richness, and warm hospitality.
Book your Kashmir tour packages in September 2024 today and secure your spot for an incredible adventure in September 2024. Contact us now to begin your journey to the paradise that is Kashmir.
Also, Read Our Blog On Kashmir Trip In September 2024
So, Without Further ado Here are Our Packages For You Click Here