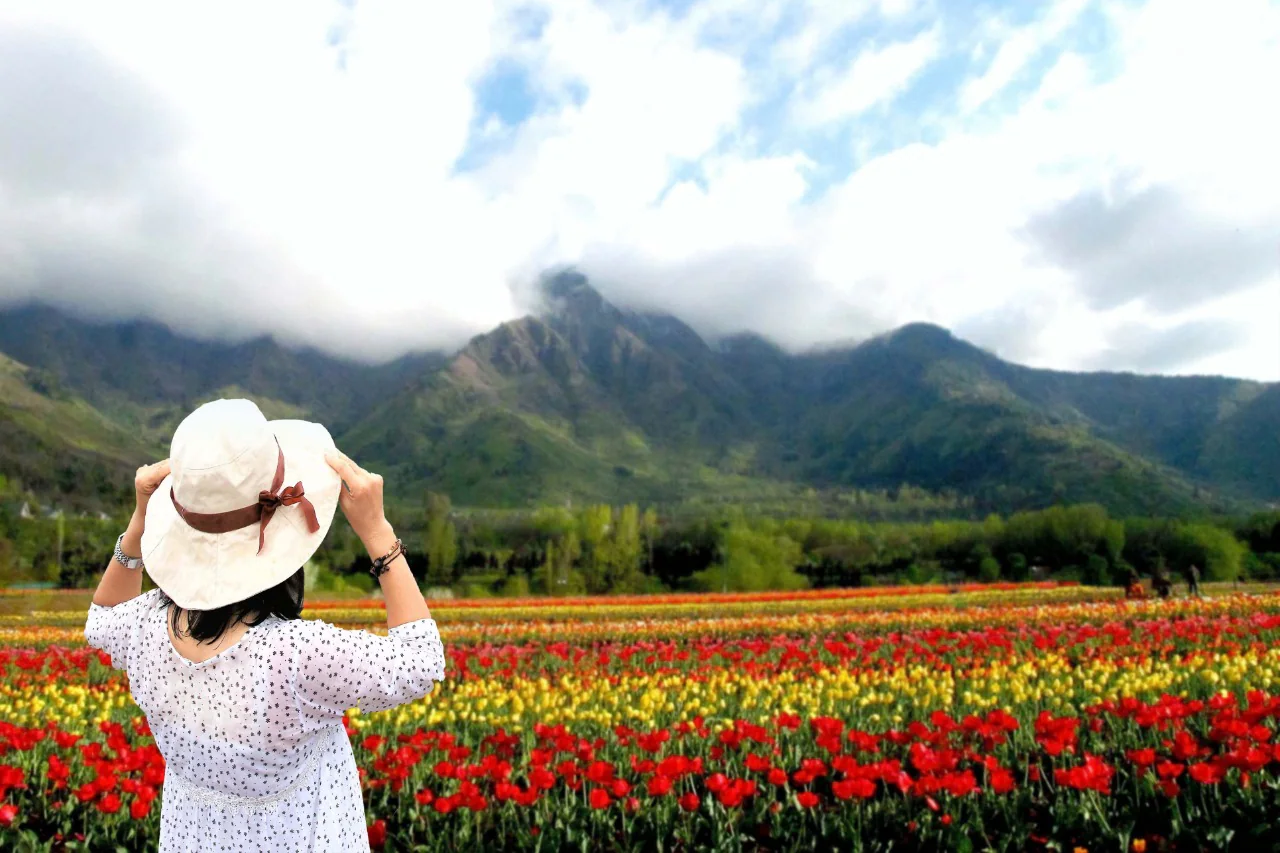 Tulip Festival in Srinagar Kashmir : A Complete Guide
An Oasis of Tulips: The Srinagar Tulip Festival
In the Heart of  Srinagar lies a celebration of nature's finest artistry : The Tulip Festival in Srinagar Kashmir . If you're planning a trip to the Lovely Landscapes of Kashmir in April 2024, you simply can't miss the beautiful display of Tulips in Asia's largest Tulip Garden. Join us as we delve into the Rich History, Cultural Significance, and exciting highlights of this vibrant festival i.e. The Tulip Festival in Srinagar Kashmir, Complete with helpful information to guide you through its splendours.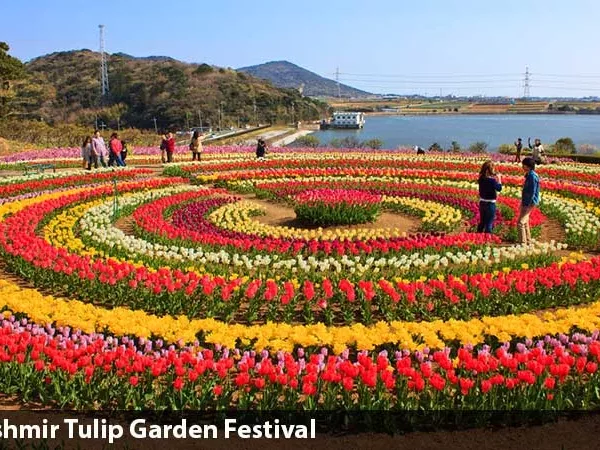 The Tulip Festival Highlights 
Symphony of Colors and Culture
Tulip Festival in Srinagar Kashmir is not just a visual feast, it's a cultural Extravaganza that weaves a Colorful experience. From amazing music concerts to captivating dance performances and the Soul Stirring regional folk festivals, there's an abundance of cultural gems to uncover. As you meander through this Floral paradise, don't forget to explore the delightful food stalls and charming kiosks, offering memorable souvenirs and Exquisite Local Handicrafts. This festival isn't just about witnessing nature's beauty, it's a holistic journey that leaves you with cherished memories of Kashmir's Natural Wonders, its lively culture, and the warmth of its people.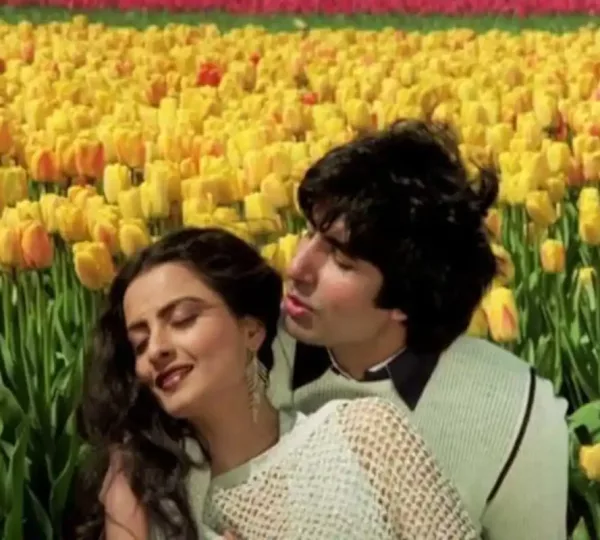 Tulip Festival's Origin and Early Years 
Roots of Beauty
The Srinagar Tulip Festival had humble beginnings, rooted in a deliberate campaign to boost Tourism and showcase the region's natural Charm. It initially graced the Indira Gandhi Memorial Tulip Garden, Strategically located near the iconic Dal Lake, a striking contrast to the snow covered mountains and Lush valleys that define Kashmir. In its early years, the festival was a modest affair, but it soon grew in popularity as visitors flocked to witness its unique attraction.
The Festival's Evolution Over the Years
Unfolding the Festival
Over time, the Srinagar Tulip Festival has blossomed into a global spectacle, attracting visitors from across the globe. Not only has the variety and Quantity of tulips multiplied, but the festival's offerings have also expanded. Now, in addition to the breath taking Tulip displays, visitors can immerse themselves in traditional folk music, explore the region's Exquisite Handicrafts, and even experience the Luxurious Houseboats of Kashmir. The festival has transcended being a mere Tulip showcase to become a celebration of nature and culture.
The Cultural Significance of The Tulip Festival
Beyond Blooms: A Cultural Soiree
The Srinagar Tulip Festival carries profound cultural significance. It serves as a testament to the region's rich heritage and vibrant arts scene. Unlike other Tulip festivals, this event serves as a cultural melting pot, providing a platform for local artisans and musicians to showcase their talents, preserving traditional crafts and music. Moreover, the festival symbolizes resilience and unity in a region that has faced its share of challenges. It offers a brief yet powerful escape from the area's difficulties, allowing both residents and visitors to revel in the simpler, profound joys of life.
Starting and Ending Dates of Tulip Festival in 2024 
The Blossom Diary
The Srinagar Tulip Festival ushers in the Spring Season, making April 2024 the perfect time to experience its beauty. Set your sights on April 3rd to April 20th, 2024, as these dates mark the grand unveiling of vibrant Tulip blooms that you won't want to miss.
Tulip Garden Timings and Entry Fee
Opening Gates to Beauty
The Tulip Garden welcomes visitors from 8 AM until 7 PM. The entry fee is INR 25 for children and INR 60 for adults, ensuring accessibility to all who wish to immerse themselves in this stunning spectacle.
Major Highlights of the Tulip Festival in 2024
The Bouquet of Delights
The Srinagar Tulip Festival in 2024 is a must visit for flower enthusiasts, nature lovers, and global tourists alike. The garden boasts various tulip varieties, from the classic Standard Tulips to the elaborate Parrot Tulips and fringed wonders. This year, the festival is enhanced with free Wi-Fi, additional fountains, accessible washrooms, drinking points, and an abundance of green spaces, making it a more enchanting experience than ever before.
Places to Visit Near Tulip Garden Srinagar
Exploring Beyond the Petals
The Strategic location of the Tulip Garden makes it a central attraction. It is surrounded by majestic hills, historic Mughal gardens, and the breathtaking Dal Lake. Nearby attractions include the Chashme Shahi Garden, Pari Mahal, Shankaracharya Temple, Dal Lake, Nishat Gardens, Mughal Gardens, Shalimar Bagh, Nagin Lake, Hazratbal, and vibrant local markets offering traditional products.
How to Reach Tulip Garden
Finding Your Way to Paradise
Reaching the Indira Gandhi Tulip Garden is a breeze. It is situated on the Foothills of the Zabarwan hills, near Dal Lake. You can access it by air, rail, or road.
By Air: The closest airport is the Sheikh Ul-Alam International Airport in Srinagar, offering regular flights from major domestic destinations. From the airport, you can hire buses or private/shared taxis to reach the Tulip Garden.
By Rail: To reach Srinagar by train, you can disembark at either Jammu Tawi or Udhampur railway station, well-connected to prominent Indian cities. Private taxis and state government buses are available to take you to the Tulip Garden.
By Road: Srinagar is easily accessible by road from cities like Jammu, Delhi, and Chandigarh. You can hire JKSRTC buses to reach Srinagar and embark on an unforgettable journey to the Tulip Garden.
Conclusion 
Embrace the Blooms
The Tulip Festival in Srinaga , Kashmir, a celebration of Nature's beauty, culture, and resilience. It offers a breathtaking spectacle for flower enthusiasts, nature lovers, and curious travelers. The 2024 edition of the festival promises to be even more enchanting, with new features and an expanded garden area. Plan your visit during April 2024 and immerse yourself in the vibrant world of tulips in the heart of Kashmir. Don't miss this opportunity to create cherished memories in one of the most beautiful places on Earth.
Also, Check Out Our Kashmir Tour Packages in 2024.
For Any Other Queries Contact us Here