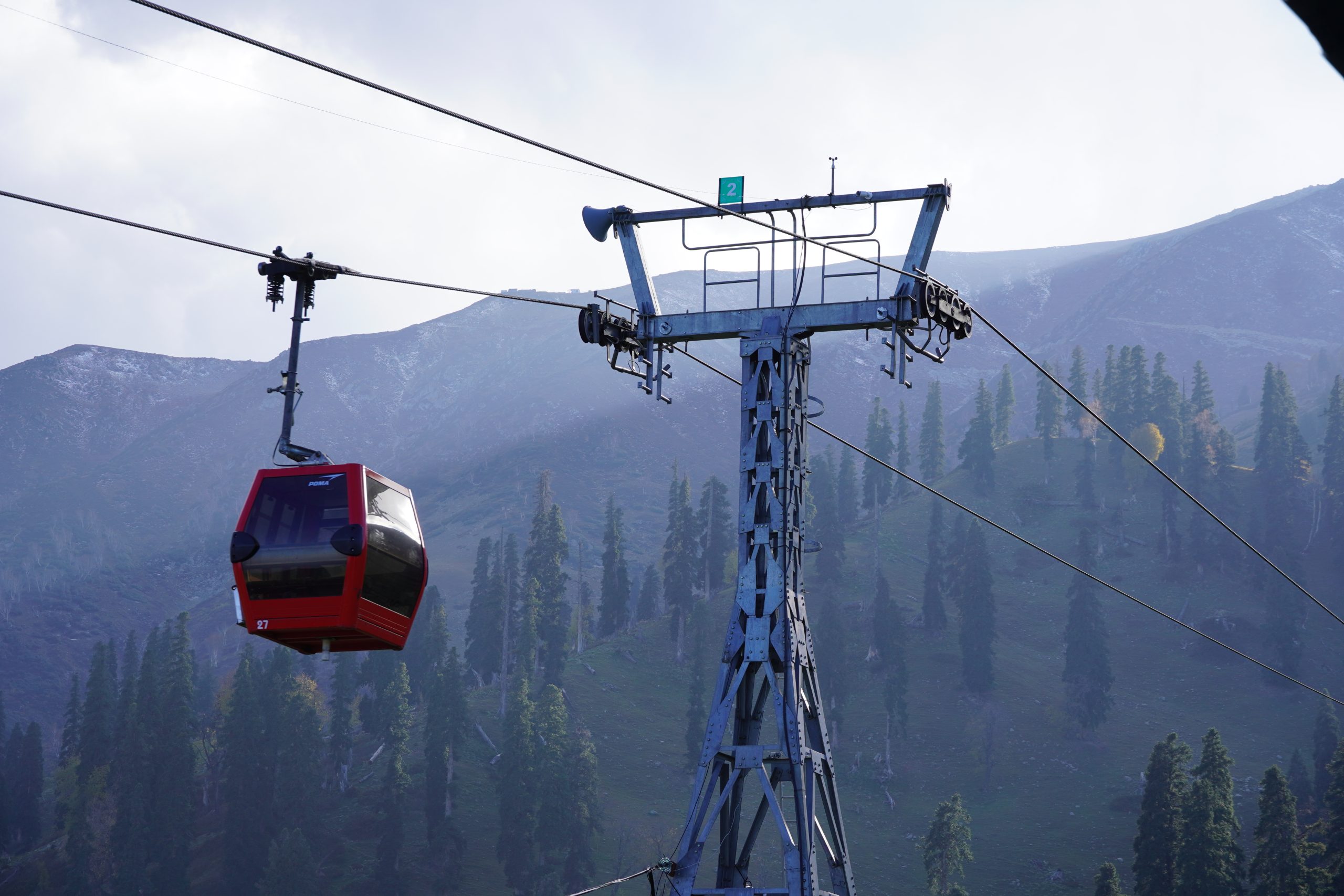 The Gulmarg Gondola is a cable car system in Gulmarg, Jammu and Kashmir, India. It is the second longest and second highest cable car in the world, after the Dagu Glacier Gondola. The gondola takes passengers from the base station at Gulmarg to the top station at Kongdori, a distance of 3.6 kilometers (2.2 miles). The journey takes about 15 minutes.
The gondola tickets can be booked online or at the ticket counter at the base station. The tickets are priced as follows:
Stage 1 (Gulmarg to Kongdori): ₹700 (US$11)
Stage 2 (Kongdori to Gondola Top): ₹900 (US$15)
Combined ticket for Stages 1 and 2: ₹1690 (US$26)
Children below 3 years of age are free.
The gondola is open from 10 AM to 5 PM, seven days a week. However, the timings may be subject to change, so it is advisable to check the website or call the ticket counter before visiting.
The gondola is a popular tourist attraction in Gulmarg. It offers stunning views of the surrounding mountains and valleys. The gondola is also a great way to get to the top of Kongdori, where there are a number of hiking trails and ski slopes.
Here are the steps on how to book a Gulmarg Gondola ticket online:
Go to the official website of the Jammu and Kashmir Cable Car Corporation.
Click on the "Book Tickets" tab.
Select the date and time of your journey.
Select the number of tickets you want to book.
Enter your personal information.
Pay for your tickets using a credit card or debit card.
Your tickets will be emailed to you. You can print them out or show them on your mobile phone at the ticket counter.
Here are some tips for booking a Gulmarg Gondola ticket:
Book your tickets in advance, especially if you are traveling during peak season.
Arrive at the base station early, as the lines can get long.
Wear comfortable shoes, as you will be doing some walking.
Bring a camera to capture the stunning views.
Be prepared for the cold, as it can get chilly at the top of Kongdori.
I hope this helps!